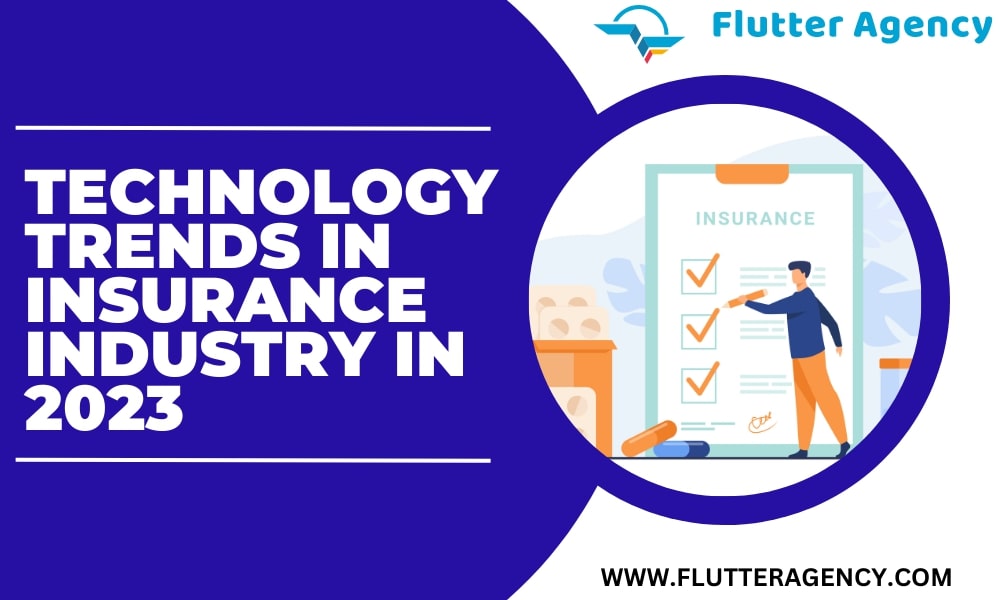 Top Technology Trends In Insurance Industry to Watch Out For in 2023
An insurance company is now moving with technological advancements. The latest trends give insurers new opportunities and growth, which they do not want to miss out on in 2023!
A customer's expectation changes from an insurance provider to what they were before. Nowadays, people want things that are to be simple and easy for them. They want to manage their policies in the comfort of their home or office. 
The latest technology trends in insurance industry will help you meet a client's expectations and promote efficiency, emphasize individuality, reduce operating costs, and improve flexibility. Are you excited to know how the latest insurance trends are crucial in developing an insurance model more efficiently? If yes, then this article will provide information about the latest insurance trends that will be helpful for your organization. Let's dive into it!
What are the Insurance Technology Trends?
Insurance Trends are easy while some changes will represent annual fluctuations in the market, and they will decide the kind of coverage you will pay for the home or car insurance. All the insurance trends must be favorable for a consumer. 
Insurance technology trends examine changes affecting an insurance company or a specific business. Trends in the field of insurance have great immense potential as they deliver information on how companies perform hence, it also predicts future events in the industry.
What Are the Advantages Of Insurance Technology?
Before moving into emerging insurance trends, let us view the benefits of insurance and why it plays a critical role.
Connectivity: The creation of a unified data platform that enables insurers, policyholders, and vendors to connect, exchange data, and conduct business is made possible by the most recent and cutting-edge technological trends.. The single platform will reduce the number of parties engaged in the transaction, reducing administrative costs and facilitating enterprise-wide data management. It increases efficiency and improves time management and thereby booming client satisfaction.
Standardization: An information-sharing platform will enable efficient insurance claim management across jurisdictions by enabling a file storage location in a particular location. Digitization of records makes it possible to streamline the reports that help them in risk assessment. It facilitates the integration of insurance services among the entities, which will traditionally not have to do much with one another.
Advanced analytics: Third-party data is valuable for risk collectors, policyholders, and insurers. It allows insurers to assess the risk, optimize and manage performance, and enhance customer relations by delivering better service.
Fraud Prevention: By using smart contracts, it's possible to identify management and data standards. Around the world, insurance fraud costs businesses billions of dollars every year. Developing the technology framework using cutting-edge automation and analytics and taking preventive measures, which insurance businesses should do.
Online Claims Processing: The digital insurance processes will improve client satisfaction by providing fast, secure, and transparent claims process services. These claims processes have lessened the errors and process of servicing customers, reducing costs by reducing duplicates and fraud.
Data Analytics: Using technology products will help improve how insurance companies do business, reduce operational costs, and maximize profit margins. It helps to make new items that can be sold in the market.

Which Are the Top Technology Trends in Insurance Industry?
With the help of software and analytics trends, insurance trends are transforming every industry field. Some of these trends have already been employed and are becoming commonplace throughout an organization. Many of the insurers consist of embracing one or more InsurTech trends, which will help them to stay ahead of the competition. 
Moreover, you can also transmit your company into an InsurTech enterprise powered by innovation with insurance software development. Let's see some of the 5 emerging and cutting-edge trends in the insurance industry.
1. Artificial Intelligence
The insurance industry will make proper use of AI technology. Insurers are only beginning to understand how to create a full integration with their business effectively.
Research indicates that the global AI insurance market will expand by 32.56% to $45.74 billion by 2031.
Insurance industries benefits from AI by having an operational conducts minimal repetitive work, and it executes more sophisticated Ads. In addition, depending on its preferences and the earlier contacts, it supports you in optimizing the services which insurers provide to brokers, clients, and other external third parties.
The initial impact of AI is majorly related to enhancing efficiency and automating the existing consumer-facing underwriting and claims procedure. In time, its influence is to be more profound, and it can identify, assess and also underwrite emerging risks and identify new revenue stories.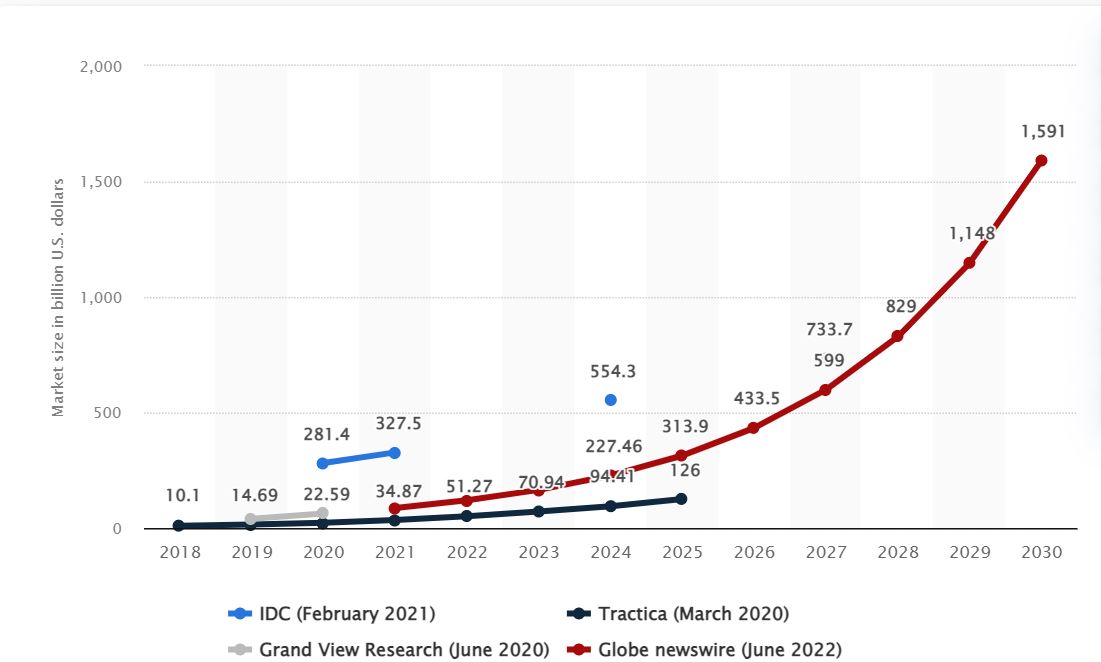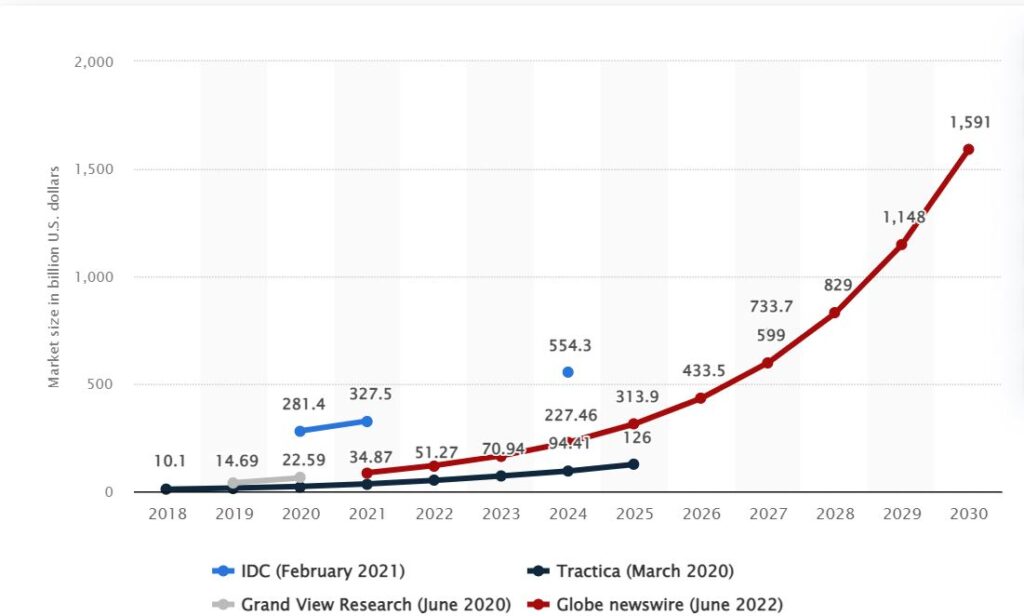 Image Source: www.statista.com
2. Blockchain
This technology in an insurance management system will modify how insurers interact with each other and their clients. Blockchain will help develop interoperability between insurers and shared networks.
In addition, its inevitable feature of being tamper-proof is an attribute that insurers will find valuable. It supports delivering transparency in all transactions and information.
In the insurance industry, blockchain is expected to raise the coverage amounts as transparency it provides to a transaction in real-time since all information on the blockchain is encrypted and can be displayed only by network participants.
3. Predictive Big Data Analysis
The use of big data is rising within the insurance industry. Insurers have begun to benefit from data trends by collecting, analyzing, and visualizing data. It also leverages predictive analysis to predict a client's behavior and actions, which may result in claims.
As per the report of GlobelNewswire and the predictive analytics market, it is assumed that the market will generate revenue of USD 13.5 billion in 2022 and is anticipated to get USD 44.3 billion by 2030 by displaying a CAGR of 13.5%.
Data analytics will develop new opportunities which empower insurers to optimize every functionality in the value. A chain of insurance will assist in data-driven decision-making. It also analyzes a risk to a consumer and determines which client is trustworthy and which charges less.
Furthermore, it will help you to detect the hack and fraud. Data analytics can be used by customers to determine which insurance provider will give a reasonable minimum price. Hence, it helps the big predictive analytics, consumers and insurers who can make decisions based on the data and its understanding, efficiency, and accuracy, covering every branch of the insurance companies.
4. Internet Of Things (IoT)
With the help of IoT devices, insurers will monitor their insured policies and make them more efficient. IoT development is one of the huge solutions for the insurance industry. It will help to optimize a customer experience and detect fraudulent claims. IoT is widespread in business as it reduces human errors and claims insurance loss rates. IoT also increases coverage by deducting reinsurance underwriting, improves underwriting productivity, and raises awareness among service providers.
Also Read:

Advantages of IoT in the Healthcare app development sector
Additionally, by collecting information on customer demand, behavior, patterns, and activities, IoT will help to lower insurance loss. It started using it through the usage of IoT devices like Fitbit or smartwatches. With this technology, they can collect information on the consumer's activity by tracing the steps taken or incoming calls, tracking KPIs, and controlling their industry.
5. CyberSecurity
Cybersecurity with insurance and technology has also played a significant role in transmitting the insurance sector.
Companies can secure their data by using cybersecurity technology. Simply, it is related to safe your system against hacks and attacks. The growth rate is expected to increase smart cities infrastructure globally and will develop opportunities for businesses in the insurance sector.
You can use cybersecurity technology from an insurance company's perspective in multiple ways. For instance, one of the apps is an insurance carrier that can protect your data from hackers by utilizing appropriate cybersecurity tools. It helps to develop a system where the data and consumers are protected against those factors which are vulnerable to being stolen by hackers.
This statistic defines the average annualized costs incurred by cybercrime globally in 2018, sorted by the influence of the industry sector. For the anticipated businesses in the global industry during the measured period, cybercrime resulted in an average annualized loss of 18.37 million US dollars.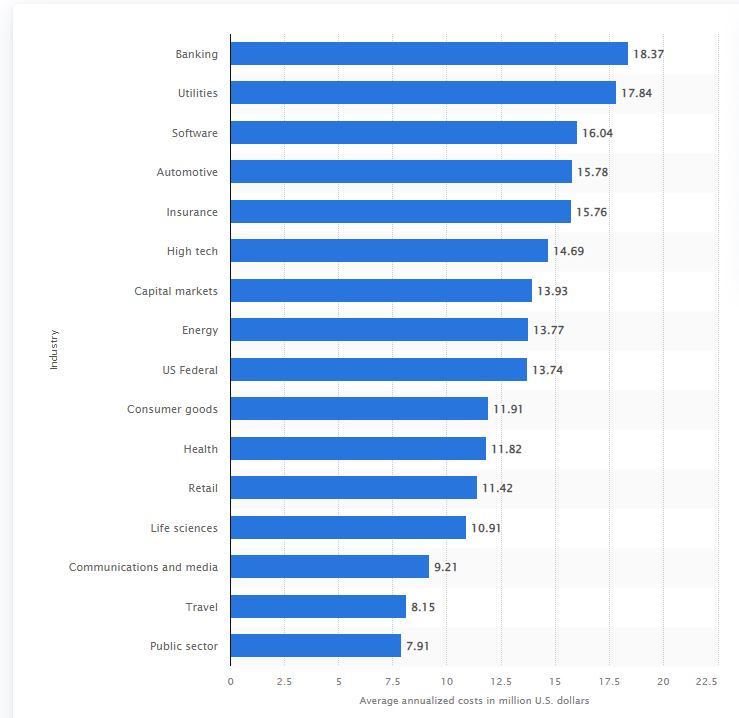 Conclusion
The insurance industry and companies must have innovative thinking to implement this particular sector uniquely. This sector's future depends on profitability, consumer service, and innovation established by insurers. Hence, insurance companies must focus on their service's growth and attributes to get clients long-term relationships.
Insurance custom software development is an innovative channel for the insurance industry to get new consumers and stay in business. This development may relate to multiple things, from simplifying an administrative procedure to developing new strategies and approaches and delivering a better service. Get in touch with experts, get more information, and clear all your query related to an insurance technology innovation.
Frequently Asked Questions (FAQs)
1. What is the insurance industry's future?
The insurance industry will likely introduce new trends such as product innovation, better claims management, multi-distribution, and regulatory trends in the market, which will raise income and saves the household exponentially.
2. How is technology modifying the insurance industry?
Technological advances are beginning to automate, predicting the standard insurance-related tasks, from filling a claim to adjusting the policy coverage. With the latest technologies, the relationship between clients and providers is changing.
3. How is AI transforming the insurance industry?
AI can analyze medical records and detect inconsistencies in information, which leads to an accurate and efficient fraud detection process. AI is transmitting the insurance industry in multiple ways, likewise claims and processes to enhance a client experience.
Consult With Our Expert Today