Custom Mobile App Development Company
Custom mobile app development services to build robust custom mobile apps that your business needs to stand out from your competitors.
Our Custom Application Development Services
Your digital product idea is never stuck or restricted to mobile phones. Our custom mobile app development services will help you to build platform-independent and digital experiences.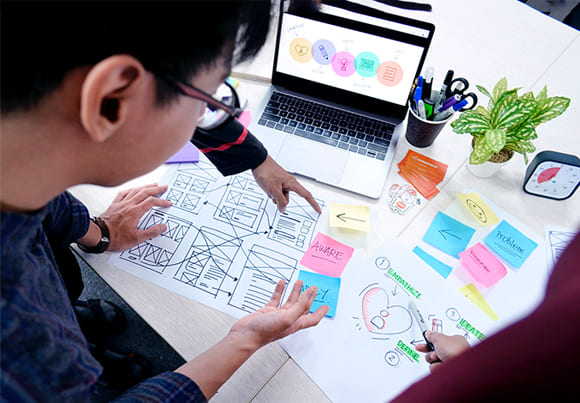 App Planning
We have divided the complete mobile app development project into various phases, and our clients are kept up-to-date on the progress of each stage. We ensure that each phase is completed, reviewed and approved before moving on to the following process.
We know that creating a website needs massive research and matches your expectations at every step. We utilize a mobile app strategy that combines subtitles, persuasive digital marketing techniques, and fantastic user experience and makes your app the most significant player in lead acquisition and generation.
App Design
We propose combining extensive user research, UX strategy and visual UI to gain the best-in-industry results regarding the brand recall, customer engagement and leads. The customer and the end users remain at the centre of all the design, and the talented design team's understanding of the technical platforms enables us to explore and embrace the medium's capability optimally.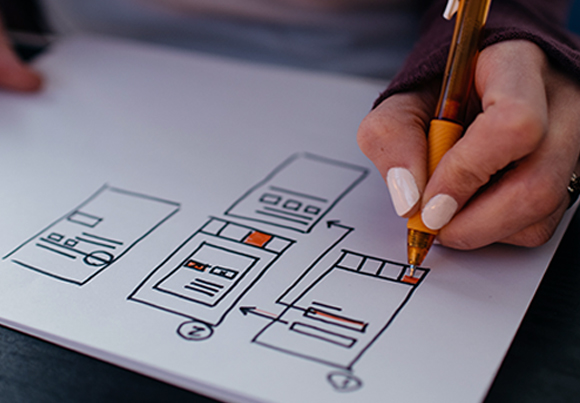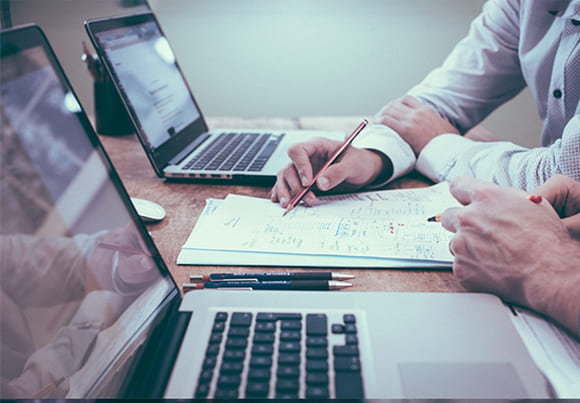 System Architecture
The best mobile experience needs a robust backend foundation. Technology is constantly evolving, and we feel proud of staying up to date on the trending development of our app.
Our architects will help the clients to evaluate opioids which are suited to the business. We also ensure that our clients present an alternative dependent on cost, time to market, implementation risk, performance, and security considerations. A well-crafted app with an exceptional user experience is the objective of delivering a product.
iOS App Development
We started to create iOS apps when the iPhone SDK came into existence, and since that day, we haven't stopped. We believe that an app that goes into iTunes must carry similar user-centric design principles that Steve Jobs had. We have leveraged the strengths of every iOS platform to create great solutions across the iPhone, iPad, Apple watch and Apple TV. Weave expertise in iPhone development, Swift, Objective C, and Siri intent.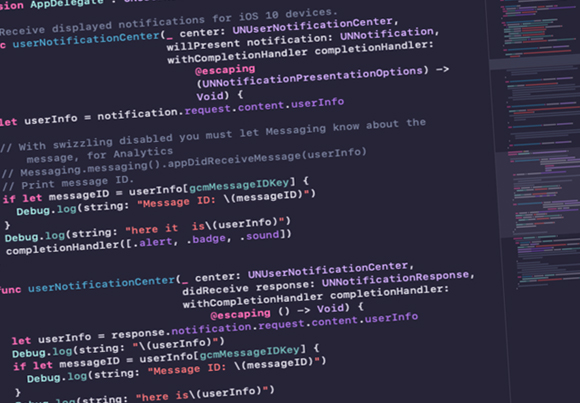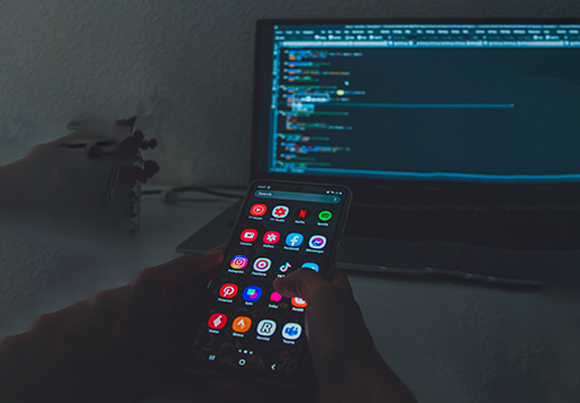 Android App Development
Android app development services need expertise, as we have a team of creative and experienced android developers aiming to create great apps in the business. We have been developing custom mobile apps for Android and take any benefit Android offers.
Mobile App Backend Development
From the application's scratch, our architect focuses on creating a custom solution that meets the particular needs. Either it is integrating with an existing system, creating a middle-ware solution, or our expertise has done it.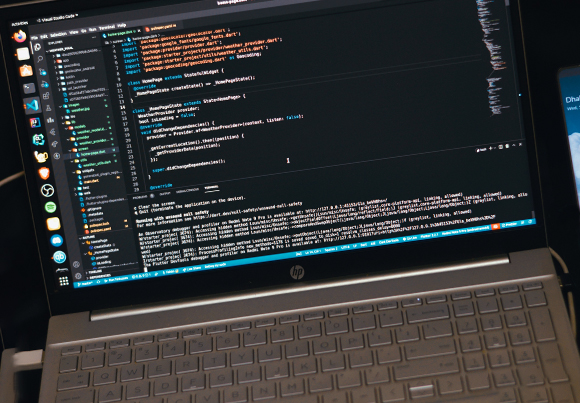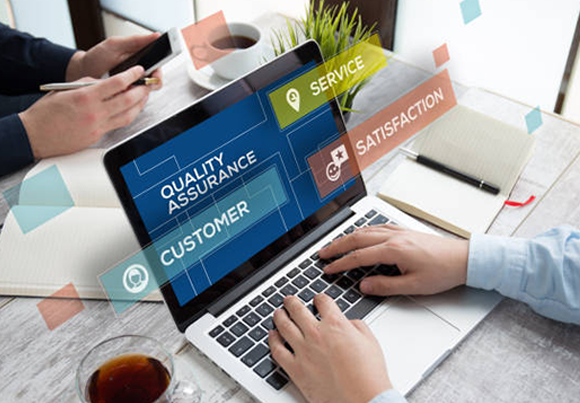 App Testing & Quality Assurance
We go through from scratch till the end and continuous review and quality of the app and the mechanism used to build them. We consider quality assurance and testing the project and will give the stamp of approval to the apps passed through all of the automated and manual tests.
Security & Compliance
With security and quality assurance considered a pillar of our work, we test our apps before, in between and later before launching them in the market.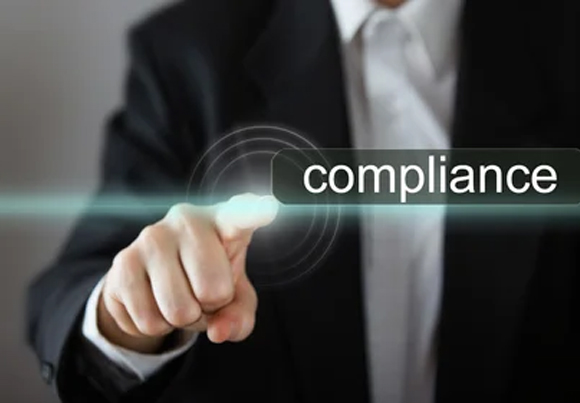 Flutter Projects We Completed Successfully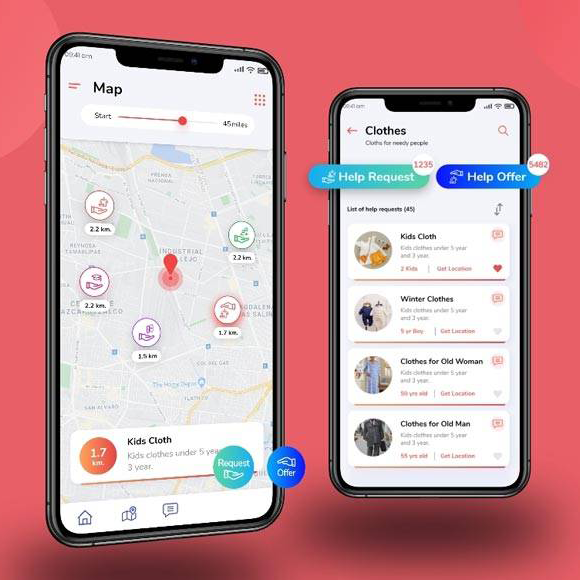 HipSmile
Application was developed for the Nonprofit organization 

Project objective was to develop an app which help building a connection between donor and receiver 

App allows donors and receiver to post an advertisement (Donations or requests) 

It's a location based app where donors and receivers can see the advertisements in the range of 70 kms from their fetched location. User also have an ability to search the location and can see the advertisement within 70 kms of that searched area 

Primarily there are 3 categories implemented which are health, education and material goods. Developed infrastructure is having an ability to add more categories in the future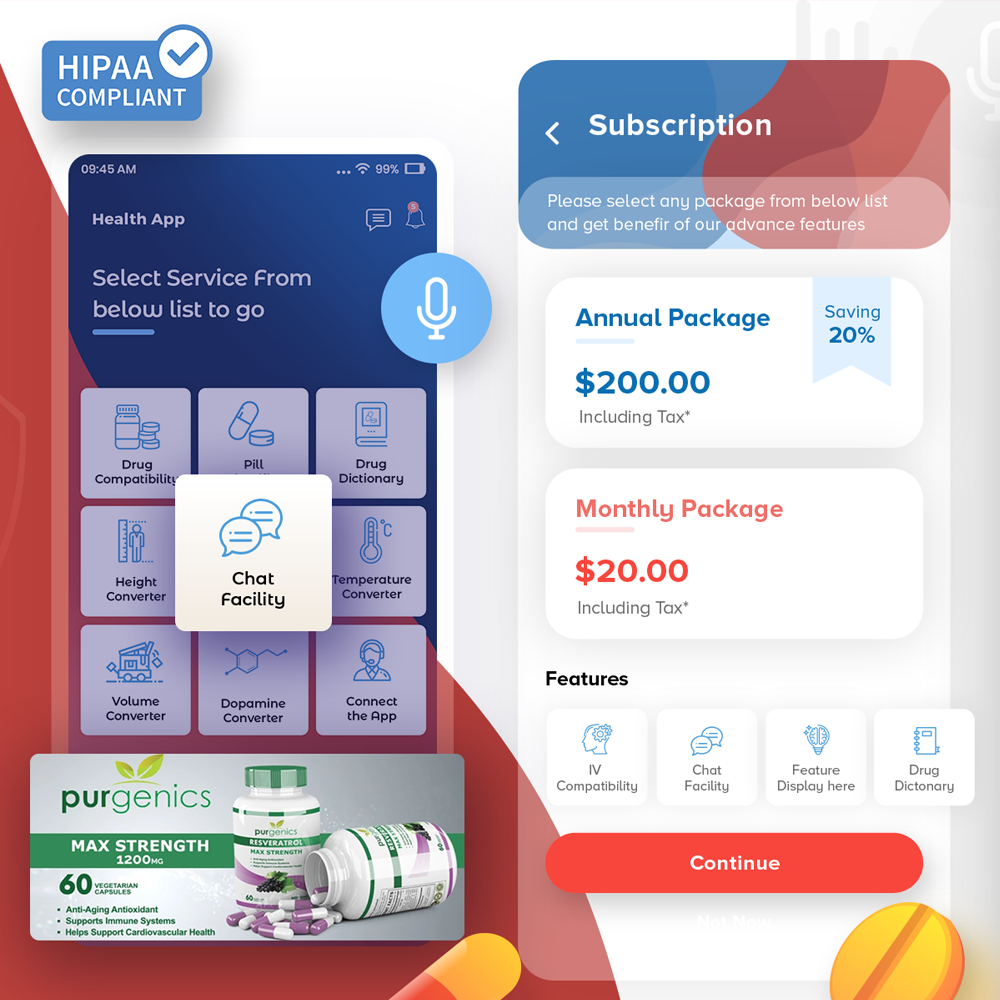 Medication Management By UME
It's a HIPAA Compliant solution with completed end-to-end encryption.
The medication management app developed by Flutter Agency is an application built for healthcare professionals such as nurses & caretakers as well as patients and their family members. It provides different functionalities in a single application.
The app is ideal to make quick and well-informed life saving decisions on the go. The simple design allows users to meet our Vision and Mission. This app will help all people to prevent various medication errors by providing them with a more convenient option!
The project scope was to develop a mobile app for healthcare with features like Chat, InApp Subscription, Pill Identifier, YSite Compatibility, and so on.
Provided end to end solution which includes Mobile App, Backend Development, and AWS Services as well. Designed this project based on Microservices based architecture created separate services for chat and another for Medical Data.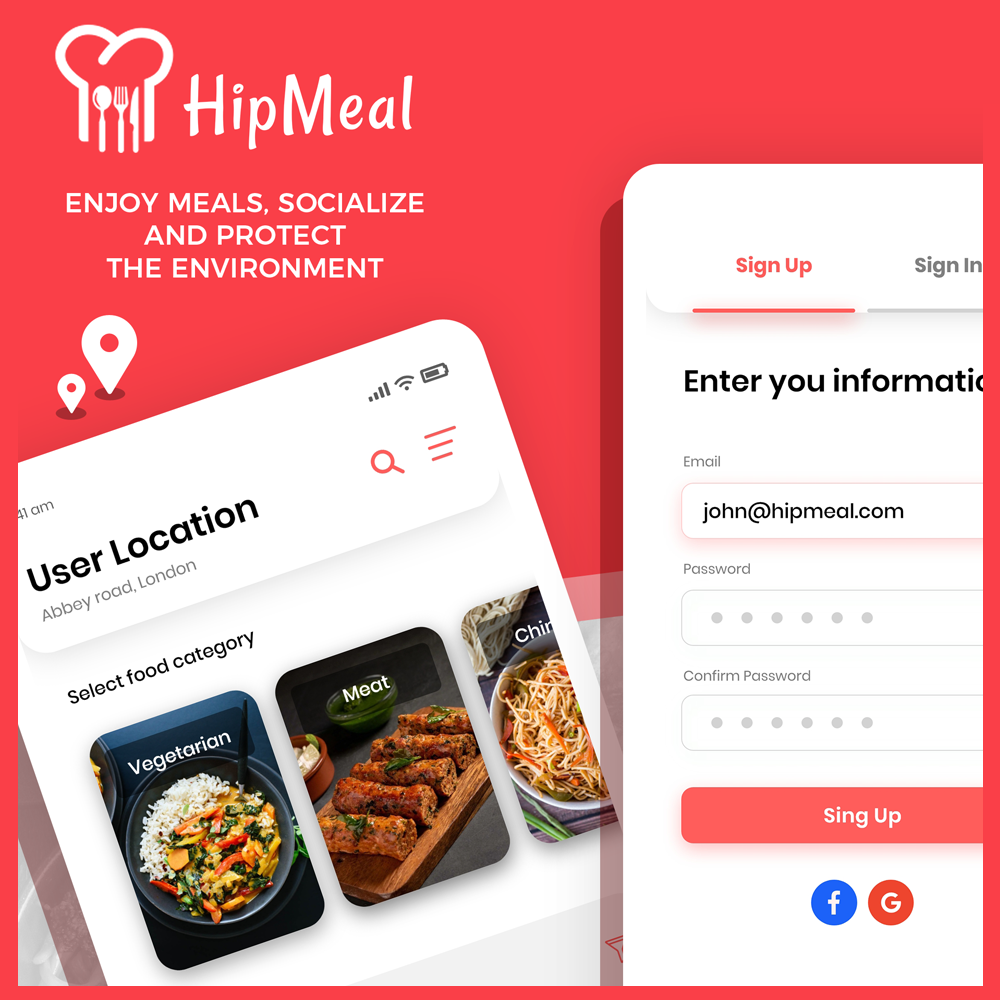 HipMeal
Application developed for a Swiss client who wanted to create a community that loves to share meals, recipes and be part of the fight against food waste.
It's a marketplace for the donors and receiver where they can meet and transact without money
The Platform provides the ability for a user to share as well as donate food for the needy
App providing an ability to find local foodies and make new friends within your community
App uses geolocation to find the announcements near the user location. We have customized Google map API to limit the search boundary.
Why choose our company?
Qualified and certified developers
Consistent delivery
Progressive roadmap
5+ years of Flutter development experience
35+ experienced development team
150+ projects delivered worldwide
Cost-effective solutions
Respect time-to-market demands
Flexible engagement model
Frequently asked questions
These are a few questions that our clients frequently ask.
1. What is custom app development?
To build an application with functionality that embrace the unique idea behind the application development and fulfills the requirements of the business is custom application development. In general, the process of designing, developing, and deploying custom software applications for specific users is known as custom application development.
We at Flutter agency, create custom applications to help our clients bring out amazing mobile applications for their customers that address specific obligations.
2. What are the advantages of custom app development?
Custom apps have several advantages, and we have listed a few of them below:
1. It is custom-made
The most obvious advantage of bespoke application development is that, in contrast to off-the-shelf software, the application produced is tailored to your company's precise needs. This implies that all of your demands will be satisfied, saving you time, effort, and money in the long run.
2. It is flexible
The needs of your business's present and future can be catered to as custom apps develop over time. Ready-made software, in contrast, puts you at the whim of its creators, who may or may not update or enhance it to your satisfaction. You can also manage any problem or update on your own, modifying the software with the help of your programmers or knowledge.
3. It works efficiently
Businesses frequently employ a variety of software, which might cause compatibility problems. By making sure that your apps are compatible with the other technologies your business utilizes, custom application development helps you avoid this problem and increases efficiency. Additionally, custom software development frequently enables the creation of multi-app workflows that increase efficiency and lower user error rates.
4. It's secure
Fraudsters are particularly drawn to the chance of gaining access to the data of firms by hacking their commercial software which is much more susceptible to hacking. Customized apps are far more difficult to hack because they are exclusively operated by one organization and may have additional degrees of security, which makes them less alluring as data sources for any hackers.
5. It is built on your IP
By using pre-made software, you run the danger of letting someone else control your data. If you don't read the fine print, you can discover that the corporation that made the software truly controls your input. You do not influence any changes that the program's creators may make. In contrast, if you create your bespoke software, you are the sole owner of the intellectual property rights to it and are free to use it in any way you see fit.
6. Easy to use
Learning a new program is always difficult, and even more, time-consuming and confusing if it's not specifically designed for your business. Each person has to be trained to use it. Custom applications can prevent this by describing the user's needs and using friendly language that is open to everyone involved, not just professionals.
7. It's automated
We talked briefly about workflows before, but they need to be emphasized because they are such a big part of business efficiency. Custom application development saves time by automating manual, repetitive tasks and frees up employees to do important things that only humans can do. Whether it's sending emails or moving data automatically, custom software can take the hassle out of your business and make your business more effective.
3. How much time does it take to build a custom application?
It usually takes around 3-4 months for a successful app to hit the market. This timeframe does not include the product definition or design phases for creating mobile apps.
4. When is custom application development an ideal solution?
If you want to reach your customers uniquely and compellingly, custom software development is the way to go. If you have demanding customers or if your business has needs that cannot be met with traditional pre-built software products, custom software development is probably your best bet. Custom software development can be the best software decision for your company. It promises many benefits, including lower cost, better scalability, and flexibility. It is a unique way to keep up with the latest trends and we at Flutter Agency can help you build a unique custom solution for your business's software needs.
5. What are the challenges of developing a custom application?
During the custom software development cycle there can many different challenges that may rise up, and we have addressed a few of them:
No defining the project plan accurately
Uncertain or changing requirements
Not hiring experts
Budget overrun due to vague planning
Looking to discuss your project?
We would be delighted to help