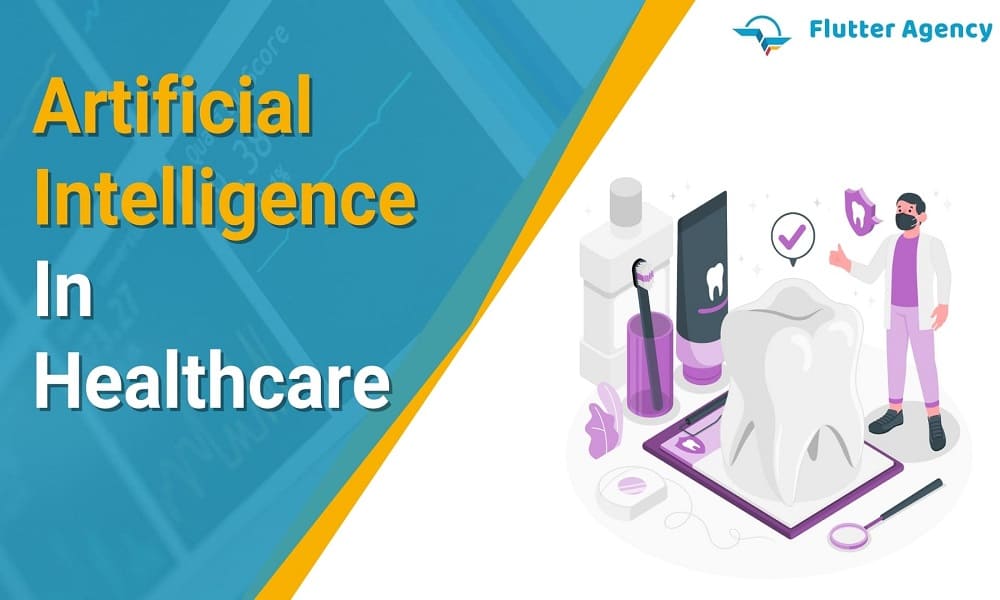 Artificial Intelligence In Healthcare: Advantages And Applications
There is no doubt that AI in healthcare has achieved unbelievable progress. AI technology in the healthcare industry has modernized the conventional approaches in the upcoming years.
AI technology is slowly converting the medical field with robustness. Due to this, advanced AI-based custom mobile app development services and solutions convert the medical field and healthcare into this digital world.
AI, along with drug development and automating admin tasks, technology is so helpful in screening public health programs. Manual management of such programs is a complicated process.
Human resources are the way to approach the public to check their healthcare conditions. This type of traditional health awareness program is usually conducted for a patient who resides in remote areas. On the other hand, it is also helpful for those patients who can not visit the hospitals.
Moreover, the limited resources motivate a large-scale public to impact these health programs.
Emerging technologies Artificial Intelligence (AI), Machine Learning (ML), and Deep Learning are helpful for monitoring and screening public health efficiently.
Impact of AI on healthcare
AI and ML technologies are helpful in meeting traditional healthcare challenges. It lessens the requirement for the human resources that are used in performing public health programs.
Also, the data is gathered from multiple resources like the cloud, the internet, and sensors. Huge information is available from these sources. AI and ML will boost the healthcare development process with such vast databases.
We are gathering a patient's data, stored in the cloud, and processing it as everything is automated and digitized. AI in the healthcare and the medical field is doing every task which was done by humans earlier.
AI in healthcare learns from data, detects patterns, and assists doctors in diagnosing diseases in the initial stages. Artificial intelligence services and solutions for the healthcare field also help drug development companies to make better clinical decisions more quicker.
Here, we will explain the essential benefits of artificial intelligence in medical or public health. So, let's get started!
Pros of AI in healthcare development
Artificial intelligence in the medical field is successfully evolving day by day. It Provides many advantages to healthcare service providers. Major applications of AI in healthcare include:
Drug discovery
Medical diagnosis
Data retrieval and processing
Intelligent robotic surgery
Virtual healthcare assistants and
Fitness trackers
Developments in AI are steadily growing with an increased demand for advanced healthcare services. In the upcoming years, AI in healthcare will explore digital opportunities for healthcare service providers.
Leading AI applications in the medical field
1. Improvise the health workforce productivity
The future of Healthcare software of AI in healthcare firms is for automating operations and improving the staff's productivity, which gives a significant profit to the healthcare industry. AI-powered apps, devices, and systems will automatically track, analyze and record the healthcare information of the patients being collected by various sources.
AI apps for healthcare have removed the burden of paperwork and saved a considerable amount of time in the workspace. Therefore, AI machines assist a service that provides focus more on the key activities.
2. Diagnostics and screening
The use of artificial intelligence in healthcare for the diagnosis of disease and symptoms tracked has gained popularity worldwide. Innovative AI-powered software applications use Machine learning (ML) and Deep Learning, known from the images, and will analyze the disease symptoms accurately by identifying any disease.
Therefore, Artificial intelligence in the healthcare sector helps the apps perform faster, make better clinical diagnoses, and help the physicians deliver the required treatments.
3. Improves the client's adherence
AI-based tools are utilized to identify gaps in people's health-seeking behavior and will support the health workers in suggesting individuals who may quit the health treatment or program.
4. Virtual health assistants
AI-powered virtual health assistants will deduct the physicians' workload and support the patient to get daily health checks remotely. It will act as a communication platform for physicians and patients.
An AI-based interactive chatbot offers 24*7 healthcare services to its patients.
The healthcare app developers provide the best digital healthcare solution that helps you to enhance your brand value in this competitive digital world.
5. Digital Consultation
Now, there is no requirement to wait in queue for an appointment booking because of AI mobility solutions. This solution helps you to book a time slot to get treatment without waiting in the doctor's cabin.
6. Health Monitoring
Health monitoring is the most powerful AI application in the medical field. AI machines or applications will monitor the heart rate, temperature, and vital health parameters.
The benefits of mobile apps in healthcare with AI help physicians monitor the patient's health conditions in the ICU. However, mobile healthcare applications will send doctors notifications regarding patients' health improvements.
These are the outstanding AI applications in the medical field. The roles of AI in healthcare are many, and the benefits of AI in the medical field are incredible.
Let's see some companies using AI to develop advanced medicines to treat hazardous diseases.
Harmless implementation of AI in healthcare
a. Bioxel Therapeutics
This company is based in the USA and uses AI to fight severe oncology and neuro disorders. It is engaged in producing drugs that combat immuno-oncology diseases.
b. Berg Health
The AI-based company is located in Massachusetts, United States. A firm is hardly working to bring the AI biotech platform. This artificial intelligence platform, mapping any diseases, help create advanced drugs, particularly for treating Parkinson's conditions.
We will deliver advanced mobile apps and solutions for healthcare service providers. We promise our AI services for healthcare to automate end-to-end procedures and reduce admin costs.
Future of healthcare with artificial intelligence
Undoubtedly, Artificial intelligence technology will be the future of the healthcare industry. AI-dependent, patient-oriented, physician-focused, admin-friendly, and device-monitoring apps will occupy the healthcare space in the upcoming years.
From medical record maintenance, online doctor consultations, and disease identification for drug design and development, radiology, telemedicine, and remote surgeries in these AI applications impacts the healthcare sectors.
Therefore, the future of healthcare by utilizing AI, ML, deep learning, speech recognition, and computer vision makes it more collaborative and interactive. Healthcare app development is the best way for service providers to grab opportunities for AI in the industry.
Conclusion
Artificial intelligence solutions and services for the healthcare sector are vital to get better care service to patients and will improve the automation level. Medicine and Public health encourage further development of Artificial Intelligence in the medical field. AI will also act as a source to develop innovative solutions for public health.
Flutter Agency is exploring its development services across multiple industries and innovators in designing and developing the best mobile apps for healthcare. Our experts will create intelligent AI solutions to get the number of opportunities for the healthcare industry.
Frequently Asked Questions (FAQs)
1. How is AI used in healthcare?
AI in healthcare is used for multiple applications which include claims processing, clinical documentation, revenue cycle management, and the records of medical management.
2. Why is AI important in healthcare?
AI can analyze huge data sets by pulling together patient insights which lead to predictive analysis. It also helps the healthcare ecosystem to discover key areas of patient care management that need improvement. Moreover, wearable healthcare technology utilizes AI to better serve patients
3. Should AI be used in healthcare?
AI challenges the status quo in healthcare. As a result, the industry adapts to new and trending technologies. A patient-provider relationship will never change, and the idea that AI will change the role of human workers to some extent is worth consideration.
Get a free consultation today