Hire Flutter Developer
On Demand
Full-time | Part-time | Hourly based
Let's discuss your project
Our work featured in
Our recent work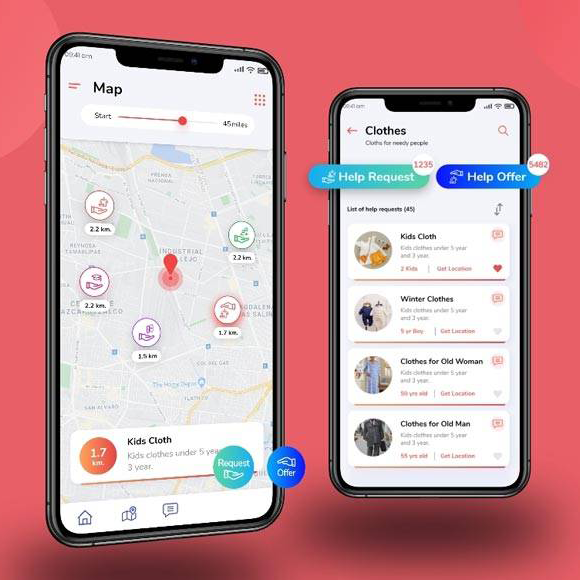 HipSmile
Application was developed for the Nonprofit organization 

Project objective was to develop an app which help building a connection between donor and receiver 

App allows donors and receiver to post an advertisement (Donations or requests) 

It's a location based app where donors and receivers can see the advertisements in the range of 70 kms from their fetched location. User also have an ability to search the location and can see the advertisement within 70 kms of that searched area 

Primarily there are 3 categories implemented which are health, education and material goods. Developed infrastructure is having an ability to add more categories in the future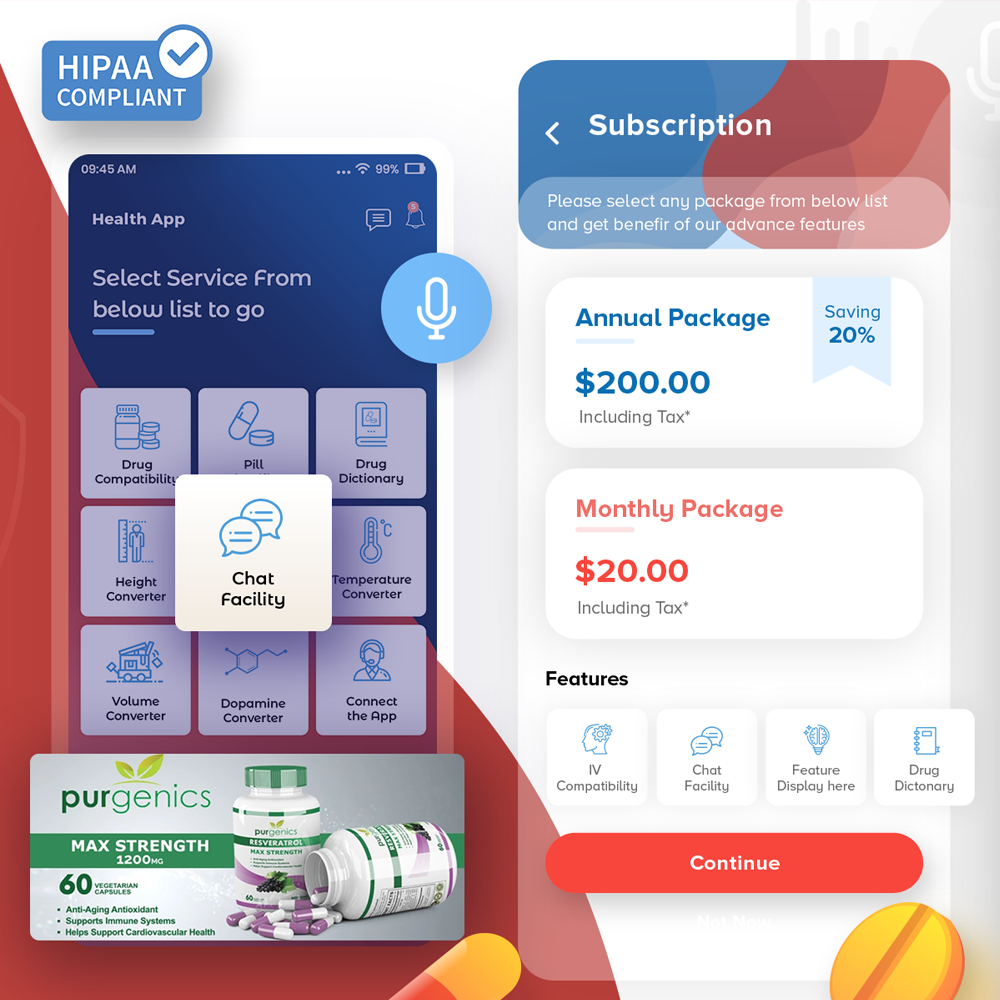 Medication Management By UME
It's a HIPAA Compliant solution with completed end-to-end encryption.
The medication management app developed by Flutter Agency is an application built for healthcare professionals such as nurses & caretakers as well as patients and their family members. It provides different functionalities in a single application.
The app is ideal to make quick and well-informed life saving decisions on the go. The simple design allows users to meet our Vision and Mission. This app will help all people to prevent various medication errors by providing them with a more convenient option!
The project scope was to develop a mobile app for healthcare with features like Chat, InApp Subscription, Pill Identifier, YSite Compatibility, and so on.
Provided end to end solution which includes Mobile App, Backend Development, and AWS Services as well. Designed this project based on Microservices based architecture created separate services for chat and another for Medical Data.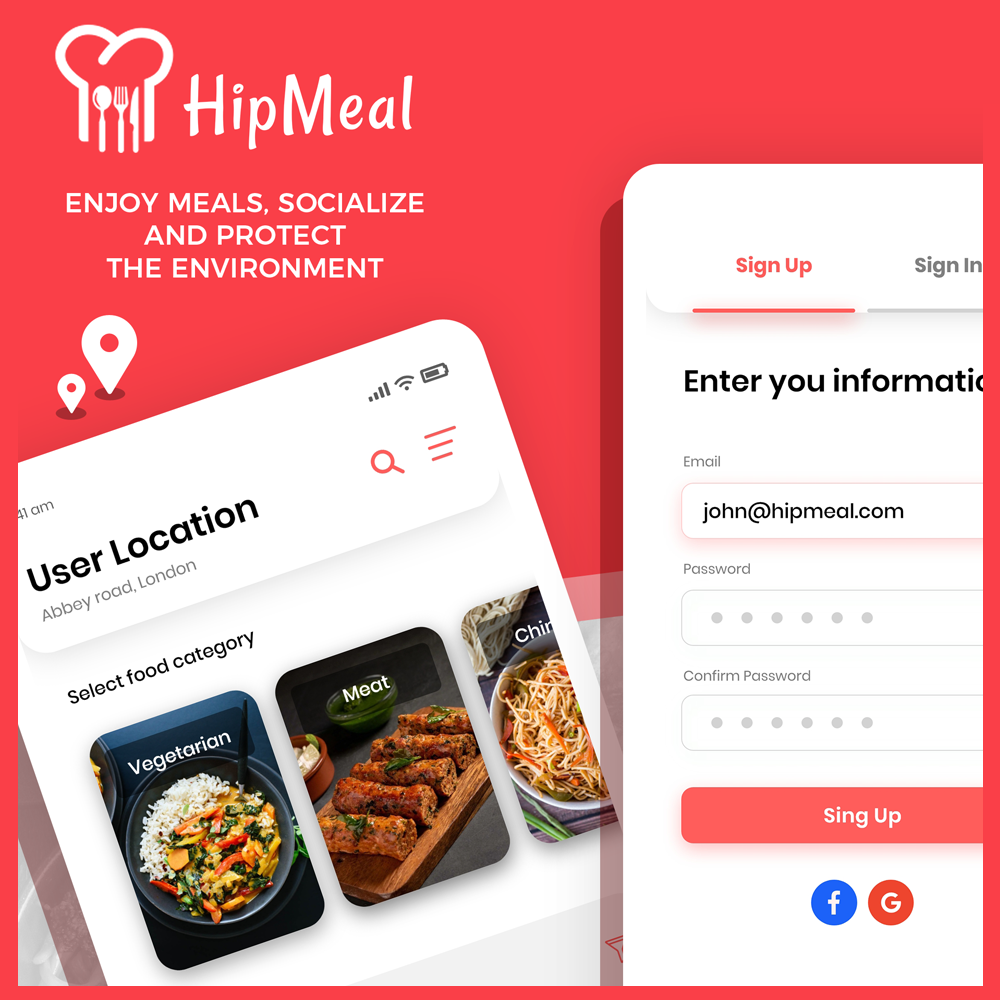 HipMeal
Application developed for a Swiss client who wanted to create a community that loves to share meals, recipes and be part of the fight against food waste.
It's a marketplace for the donors and receiver where they can meet and transact without money
The Platform provides the ability for a user to share as well as donate food for the needy
App providing an ability to find local foodies and make new friends within your community
App uses geolocation to find the announcements near the user location. We have customized Google map API to limit the search boundary.
Our technologies
We have been developing applications using Flutter since the launch of its Beta version. Because of that we have been able to acquire a great skill set in Flutter and following supporting technologies.
Development Services
Android App Development | iOS App Development
Technology
Flutter | Dart | Node
State management
BLoC | GetX | Provider
Cloud Services
Firebase | AWS | Google cloud
UI/UX Design
Wireframe | Figma | Adobe XD
Deployment
Google Play Console | Apple App Store Connect
Version control/ CI/CD
GitHub | GitLab | Bitbucket
PMS Tools
Slack | Jira | Asana
Our achievements
With years of expertise in Flutter and with a focus on customer satisfaction, we are dedicated to developing highly efficient applications to meet current market requirements.
5+
Years of development experience
100+
Happy clients worldwide
12+
Country served quality work
98%
Satisfaction index of client
Why do our partners trust us for Flutter development?
There are 6 important reasons our partners shared with us why they continue trusting us with Flutter hiring which we would be happy to share with you
MVP/beta version delivery in 3 months
Flutter Agency is the industry leader in bringing this practice. We have been working with startup founders for many years and understand that going live sooner and getting the beta users feedback is crucial for the app's success in the long term.
App architecture suggestions
We have an established evaluation process for each inquiry we receive. In the proposed architecture we divide an application into different layers/subsystems. Each component can run independently and has specific responsibility only. Any issue in any specific component will not break the whole system.
Modern technology expertise
Apart from Flutter, our know-how of the modern technologies is the additional benefit we pass on to our partners so they choose the right tech stacks for their app which help them in scaling the architecture at expansion phase instead of building it from base again.
Transparency
We have a transparent reporting system where we will share daily work summary over a chat/email with our partners and meet them once a week to share an update and discuss the further development roadmap. Our team is well versed with tools like Slack, Jira and Asana for daily communication and ticket management.
Quality
At Flutter Agency, we are particular about the quality of our deliveries. Our developers are trained to write well structured codes and perform unit and smoke testing of the developed features and functionality. For enterprise applications, we also provide a dedicated QA to make sure the development output is meeting the requirements.
Time zone aligned
We keep a few hours of overlap with our partners time zone for the sync ups. We have supported many silicon valley based tech startups in pacific time and also supported Sydney based enterprises in AEST. We have easily communicated and aligned with their team during our ongoing and past engagements.
Flutter Developers Hiring Models
We developed 250+ apps in various domains so we suggest you to the best suited engineer or team experienced in the similar domain for you to leverage their expertise. We offer flexible engagement models for our partners depending on their app development needs.
Part time
Dedicated support for 80 hours per month
Daily/weekly updates
Slack/Jira/Asana for chat and ticket management
Flexibility of utilizing 80 hours in a month
CI/CD automation
Full time
Dedicated support of 160 hours per month
Tech lead guidance at no extra cost
App architecture suggestions at no extra cost
Special rates for 6 months and 1 year commitment
Slack/Jira/Asana for chat and ticket management
CI/CD automation
Dedicated team
Team of 5 or more developers
Special rates
Project manager and tech lead support at no additional cost
App architecture suggestions at no additional cost
Slack/Jira/Asana for chat and ticket management
CI/CD automation
Project base
Scoping document at no cost
Fixed project cost
Dedicated Project manager
Bi-weekly Sprint delivery
Slack/Jira/Asana for chat and ticket management
CI/CD automation
Frequently asked questions
These are a few questions that our clients frequently ask.
1. What are the benefits of hiring Flutter developers from the Flutter Agency?
We have some top Flutter engineers on our team. We assign them to you so you can leverage their excellent skills to derive the best possible solutions for your projects. Some more benefits of hiring Flutter experts from us:
Top Flutter experts available to hire
Easy management
Easy hiring options
No-cost estimation for your project
Cost-effective hiring packages
2. How can you test our Flutter developer's expertise?
You can schedule a direct interview of our Flutter engineer with your tech lead via a video call. You can also conduct some live programming tests to check the developer's skills.
And once you are satisfied with the developer's capabilities, you can hire the resource.
3. Why is our dedicated hiring model so popular?
We have a ready team infrastructure that is Ideal for startups and agencies
You save tons of time recruiting each team member
You are building a team that develops your product and takes care of it after going live. So you have the after-delivery SLA (Service Level Agreement) challenge covered as you can continue with the same resources
Having worked with 15+ startups and 7 agencies with Flutter development, our developers are well-versed in the entire product development process. As a result, it gives Performance-based delivery
We do provide a tech lead along with the developer for the suggestions required before and during development on system architecture at NO EXTRA COST
4. What can the hired Flutter developers do for you?
Our Flutter experts can help you with:
Custom Flutter app development
Enterprise mobile app development
Flutter web application development
Map the development roadmap
Platform migration
Firebase cloud functions development
Backend integration
5. Do you have expertise in other modern technologies?
Yes. Other than Flutter, we have expertise in React, Node, Java Spring boot, Python and PHP. We have delivered Enterprise level applications in these technologies to our partners
Looking to discuss your project?
We would be delighted to help
App Featured in | Al Jazeera | Client Interview
Flutter is an open-source UI SDK, a cross-platform framework that allows developers to create apps for Android and iOS simultaneously. It is cost and time efficient as a single code is used to build applications for both iOS & Android operating systems.The layered architecture of Flutter accelerates rendering and makes the app development process quicker.

Flutter Agency has supported 100+ partners which includes brands and individual entrepreneurs in building user-centric, secure, reliable, high-performance Flutter applications. If you have an app idea and are looking for expert help, we would be happy to hear from you.
Our Flutter App Development Services
We aim to achieve success through our highly scalable applications. Flutter is a challenging technology to grasp, and even though many experts are familiar with and skilled in using it, finding the best ones is never easy. Our team of talented Flutter developers dedicates themselves to making every application successful. We provide services to businesses ranging from small businesses to big enterprises.
Flutter App Development From Scratch
We will help you build a new Flutter application from scratch.
We can adhere to your every requirement to develop a Flutter Mobile app, Flutter Windows app, Flutter macOS App, or Flutter Linux App.
Our Flutter experts will extensively discuss them and present the best solution for your application to make it responsive, fluid, and quick.
You can work with our Top Flutter expert with a profound experience of 2-6 years.
App Migration to Flutter
Whether you want to migrate from Flutter or to flutter or upgrade your current Flutter application to the latest version, we can help you.
We can solve your problem fast and effectively and keep your applications up-to-date.
Custom Server-Side APIs Development
Our Flutter development service includes client-side JS writing for applications and websites.
Flutter programmers on our team use custom APIs to operate different operating systems on the server.
Upgrade To The Latest Version Of Flutter
If you have a Flutter app and want to upgrade it, we are here to help.
We will upgrade your Flutter apps by adding new features to sustain them and make them compatible with the latest iOS and Android versions.
Our Flutter app developers understand the importance of application scalability and help you update your app with room for future updates.
Maintenance & Support For Your Flutter App
We don't just stop after the application release and take care of your application for the best results after deployment.
We offer app maintenance services to update your app with the latest trends, improve user engagement, keep up with market demands, and more.
Above all, our team will constantly keep your application in check for any bugs and security issues and solve them with our expert Flutter app maintenance & support services.