Building top-notch mobile healthcare apps for hospitals, patients & doctors is the fundamental specialty of Flutter Agency. We understand how a hospital app for patients with appointment scheduling, medicine records, fitness, and wellness management features can improve the overall healthcare ecosystem.
100+Project
Delivered
99%Client
Retention Rate
10+International
Country Served
At Flutter Agency, our healthcare app developers only follow the industry-standard application development process. We take care from app inception like understanding project requirements, successful UI/UX designing, and building cross-platform Android & iOS applications to post app development support, so your healthcare services work smoothly and without interruption.
Benefits of Healthcare Mobile Application Services
The mobile health application saves patient and physician time. It also improves the quality of care by simplifying tasks such as visit planning, patient consultation and treatment. Working with Flutter developers from Flutter Agency comes with amazing benefits. They ensure an optimum level of efficiency in the whole development process.
Custom App Design
Our healthcare app design strategy involves future-oriented objectives, making the app perfectly fit every device and work seamlessly in every operating system. Our healthcare UX/UI designer can assist you in the following activities.
Medical app design wireframe.
Strategy and Roadmap Planning.
Hopital app UI & UX Consulting.
Healthcare user experience design.
Frontend development.
CTA Placement.
EMR/EHR Systems
Our developers have years of experience in EMR/EHS system development and integration with existing hospital & clinic softwares. We ensure our developed medical apps fit your daily workflow and automate daily management activities. Some of our EMR/EHS services are.
User-friendly interface development
Existing interface improvement
EMR/EMR Integration Support
Data extraction & mapping
Turning raw data into insight
HIPAA compliance development
E-prescription solutions
mHealth Apps Solutions
Our mhealth app & software development services include various benefits for patients, doctors, and medical practitioners. Consult Flutter Agency for cross-functional and point-of-care engagement solutions. Some of our key mhealth services are as follow;
General hospital apps
mhealth platform development
mhealth video conference
mhealth technology & SMS solutions
Practitioners management solutions
On-demand doctor communication apps
Patient Disease tracking application
Software Front-End Development
We ensure our healthcare mobile and web applications support your brand to stand out in today's competitive market. We utilize top-class front-end development technologies for fast and responsive cross-platform app development processes. Some of the front-end languages we use;
React Js development
React Native development
PWA (Progressive Web App)
Vue.js framework development
JavaScript
HTML
CSS
App Back-End Development
Our backend development team is ready to deliver custom solutions for healthcare web, mobile apps, and cloud-based applications. We aim to assist you in achieving your business targets, meeting market requirements, and maintaining a continuous operation workflow. Our expertise in backend development technologies;
Nodejs framework
Java framework
PHP Language
Python Language
JavaScript Language
MongoDB database
MySQL database
App Security & Privacy
For healthcare industries, data security and privacy are our prime objectives in the app development process. We ensure all patient data are correctly encrypted and accessible through only a legit method. Our core app security services are;
HIPAA compliance development.
Monitor & maintain security.
Monitor & maintain technology.
Manage detection.
Maintain overall app control.
Managed database security.
Development in a secure platform.
Mobile application development platforms
Flutter Agency is a trusted technology partner for the fast and reliable development of complex healthcare software. We offer healthcare full-cycle application design to development services. Get custom app development for healthcare software with iOS, Android & cross-platform technologies.
iOS & Android App Development
We develop hybrid apps for iOS and Android devices with good user experience and usability. We use Flutter as it contains a feature of a single codebase technology. The single codebase in Flutter allows us to develop apps for Android and iOS. This will save your time and budget as you can app for both platforms in a single code.
iPhone & iPad healthcare app
Android healthcare app
Desktop application development
Cross-Platform App Development
Developing a healthcare app using cross-platform technology offers many benefits like multiple operating systems supporting, faster app development & cost management. Your hospital or clinic app can reach a broader audience with a single codebase app development technology. Some of the highlighted cross-platform framework architecture;
Dart Platform
Flutter Engine
Foundation Library
Custom Widgets
Multiple IDEs Support
Our Technology Expertise
There are many app development technologies available to create an ideal healthcare application. However, we help our clients choose the right technology based on their project requirement, budget and scope. Below we have listed some top technologies preferred by our clients.
Industries We Worked
Throughout the years, our team of highly talented health app developers have created various applications in the healthcare domain. Below we have listed general hospital apps which our developers can create according to your needs.

Telemedicine Apps
This type of app provides remote audiovisual communication between patients & doctors. It aims at disease diagnosing, treatment planning, chronic disease management monitoring, etc. Some key features of our telemedicine app development.
Patient registration
Appointment management
Calendar integration – (Apple, Google & Microsoft)
Patient profile management – Name, Age, Gender & Symptoms
Patient location – Doctor on Demand
Medical payments integration
Review & rating

Hospital Billing Apps
We provide hospital billing software services to facilitate complex payment and collection methods. Some standard features our client demands in medical payment app are;
Claim management
One time & recurring payment management
HIPAA compliance
Automate reporting
AI supports
Automate accounting management
Invoice management
Patient Appointment Scheduling Apps
App for hospital appointments is one of the core patient management functionality. These apps allow healthcare professionals to schedule appointments with patients by booking via various in-app options. Our key services are in appointment apps.
Custom search options
Doctor profile
Patients profile
Hospital/Clinic Directions
Electronic prescription
Medical records

Mental Health Apps
These types of apps make therapy more accessible and efficient. These apps will help patients fight against various mental issues such as depression, stress, anxiety, insomnia, etc.
In-app expert support
Therapist connection information
Relaxing Exercise
Monetization option
Medication Reminder
Emergency support

Health Monitoring Apps
These types of apps are trendy. It will help patients in managing chronic conditions like cancer, diabetes, etc. These apps include features such as checking symptoms and giving advice for treatment. Some features we provide in health monitor apps.
Water intake tracker
Sleep tracker
Daily running tracker
Chatbot support
Doctor consultation
Videos & Article Features

Medication Tracker Apps
The medication monitoring and trackers apps are trending because they can easily record and notify patients to take pills on time. Such apps are helpful for patients who are in long and multiple medication courses. Some features of our medicine apps are;
Medicine reminders
Pills & Tablet information
Dosage records
Medicine history trackers
medicine purchase option
Medicine refill reminder

Fitness/Dieting Apps
Our experienced development team can deliver fitness and dieting apps that help maintain a healthy lifestyle. Now an individual can easily track, record, and monitor their health vitals from any iOS or Android device. Our specialization in fitness and dieting apps are;
Food & health tracking
Calorie monitoring
Running distance tracking
Water intake tracking
Daily exercise tips
Health goal planning
HIPAA Compliant Apps
The Health Insurance Portability & Accountability Act sets the standard to protect sensitive patient health information. We provide HIPAA compliance healthcare apps to prevent sensitive patient data from being disclosed.
Public health Information protection
Consumer health information protection
Secure integration & workflows
Our Blogs & Case Studies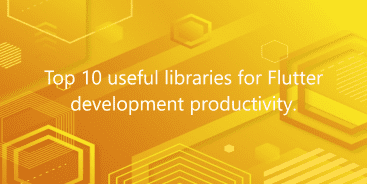 Top 10 Useful Libraries for Flutter Development Productivity
More →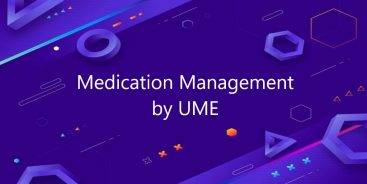 Medication Management by U.M.E
More →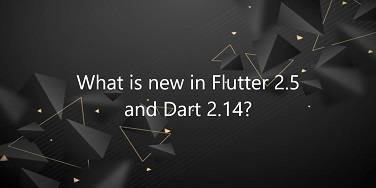 What is new in Flutter 2.5 and Dart 2.14?
More →
All our flutter development projects are covered under Non Disclosure Agreement; however, we have taken permission from some of our clients to showcase their flutter development projects so that you can get a better understanding of our flutter development work. Have a look at some case studies: