Recently we have seen Digitalization of every major industry. The Healthcare industry is one such industry. App development for the healthcare industry can help doctors and patients in the long term. It can bring a wide range of improvements to medical services.
100+ Project delivered
99% Client retention rate
10+ International country served
In 2020, the mHealth market size was over $45B. It's now projected to reach nearly $189B in 2025 indicating the demand of mHealth app development. In addition to the size of the market, there are also positive changes in app usage. The number of health app downloads increased by 60% worldwide.
Flutter App Development Services & Benefits?
The mobile health application saves patient and physician time. It also improves quality of care by simplifying tasks such as visit planning, patient consultation and treatment. Working with Flutter developers from Flutter Agency comes with amazing benefits. They ensure an optimum level of efficiency in the whole development process.
iOS & Android App Development
We always give attention to the users of Android as well as iOS. As the best healthcare app development company in the USA, we use best practices to make the product. We have years of experience in third-party integrations & latest technologies in both android & iOS.
Custom App Design
As a healthcare app developer, we create elaborate UX templates. We also spend a lot of effort designing marketplace apps. As the best healthcare app development company we know how to create attractive designs.
EMR/EHR Systems
Electronic medical records & Electronic Health records can provide an overview of a patient's general health. It also provides important information to healthcare service providers. It can be useful to streamline daily tasks of healthcare professionals.
mHealth Apps
People can use the mHealth apps to personalize the patient's user experience. Patients can get access to their medical records & make appointments with doctors. It can be helpful in remote communication between healthcare and doctors.
App Backend Development
We follow an agile development approach to deliver the best healthcare mobile app development services. We use microservice architecture, cloud-based recording, and systems to securely handle your data.
App Security & Privacy
Our healthcare app developers use the best security practices while developing any application. We use secure practices such as payment integration, secure APIs, authentication, and much more. We also follow HIPAA compliance for further security.
Our expertise in various mobile platforms
Flutter Agency is a trusted technology partner for fast and reliable development of complex healthcare software. We offer full-cycle healthcare software design and development services.
Our core expertise are in iOS & Android Flutter App Development as well as Cross Platform App Development.
iOS & Android Flutter App Development
We develop native apps for iOS or Android devices with good user experience and usability. To do this we use Flutter as it contains a feature of a single codebase. Single codebase in Flutter allows us to develop apps for android as well as iOS. This will save your time and budget as you can app for both the platforms in a single code.
Cross Platform App Development
We use certain methods to build applications that run on devices regardless of operating system. By doing this we provide high app performance and a near-native user interface in healthcare applications. It also allows us relatively fast app development and deployment.
Our Technology Expertise
There are many technologies available to develop healthcare apps. However, We will help you in choosing a technology which is perfect for your mobile healthcare application development project. Below we have listed the technologies which we are using to develop healthcare applications.
Industries We Worked
Throughout the years, our team of highly talented developers have created various applications in the healthcare domain. Below we have listed general hospital apps which our developers can create according to your needs.

Telemedicine
This type of app provides remote audiovisual communication between patient & doctors. It aims at disease diagnosing, treatment planning, chronic disease management monitoring, etc.

Billing Apps
Billing apps are developed to make the billing process easy. There are many popular billing apps present in the market. This app includes features such as claim management, registrations, payment and much more.
Appointment Scheduling
App for hospital appointments is extremely popular in the current market. These apps allow healthcare professionals to schedule appointments with patients. The appointments can be via a video call or in-app messaging.

EMR/EHR systems
These apps are developed to collect and update the patients' health records. The record includes data such as medical exams, prescriptions, appointments, and much more which allows physicians to track the overall process.

Mental Health Apps
These types of apps make therapy more accessible and efficient. These apps will help patients fight against various mental issues such as depression, stress, anxiety, insomnia etc.

Health Monitoring Apps
These types of apps are very popular. It will help patients' in managing chronic conditions like cancer, diabetes etc. These apps include features such as checking symptoms and giving advice for treatment.

Medication Trackers
These apps are extremely popular because of their simplicity and easy-to-use features. Users can take their pills on time with the help of such apps. These reminder apps will make sure you take pills on time.

Dieting Apps
These healthcare apps help users in a diet and maintain healthy eating habits. These types of apps include features such as calorie calculator, meal planning, reminders and much more.
HIPAA Compliant Apps
The Health Insurance Portability & Accountability Act sets the standard to protect sensitive patient health information. We provide HIPAA compliance healthcare apps which will prevent sensitive patient data from being disclosed.
Our Blogs & Case Studies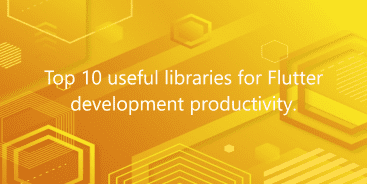 Top 10 Useful Libraries for Flutter Development Productivity
More →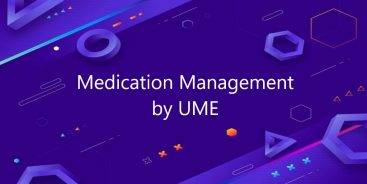 Medication Management by U.M.E
More →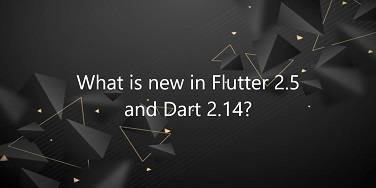 What is new in Flutter 2.5 and Dart 2.14?
More →
All our flutter development projects are covered under Non Disclosure Agreement; however, we have taken permission from some of our clients to showcase their flutter development projects so that you can get a better understanding of our flutter development work. Have a look at some case studies: