Healthcare App Development Company
With healthcare app development services, we help medical organizations scale their reach to patients and provide the best possible healthcare solution. We'll utilize our 10+ years of experience in delivering scalable & reliable healthcare apps for you.
How do our experts work with you?
We build HIPPA-approved healthcare applications for remote diagnosing and treating patients, software for integrated health systems, and platforms for enterprise-level doctors. In each circumstance, we provide stunning and intelligent mobile solutions that thrill patients and medical professionals.
Our healthcare app development services
The development of mobile health applications saves time and improves the quality of care, according to the World Health Organization (WHO). Working with healthcare mobile app developers from Flutter Agency comes with outstanding benefits. They ensure an optimum level of efficiency in the complete development process.
Custom app design & development
Our healthcare mobile app design strategy involves future-oriented objectives, making the app perfectly fit on every device and working seamlessly in every operating system.
EMR/EHR software development
Our healthcare app development team has years of experience in EMR/EHS system development and integration with existing hospital & clinic software.
Software front-end development
We ensure our healthcare mobile and web applications support your brand to stand out in today's competitive market.
App back-end development
Our backend development team is ready to deliver custom healthcare solution for web, mobile, and cloud-based applications.
App security & privacy
We ensure all patient data is correctly encrypted and accessible through only a legit method.
Our healthcare application platforms expertise
Flutter Agency is a trusted and most-reputed technology partner for fast and reliable app development. It can develop complicated mHealth app from scratch. We are offering clients the best healthcare app development solution on iOS and Android platforms.
Healthcare Android & iOS app development
We develop hybrid apps for iOS and Android devices with impressive UX & UI. We use Flutter single codebase technology, which allows us to build apps for both Android and iOS simultaneously.
Healthcare cross-platform app development
Medical app development with the cross-platform technology of Flutter apps offers benefits to support multiple operating systems,
Healthcare applications we can build for you
Throughout the years, our team of highly talented healthcare app developers have created various applications in the healthcare domain. Here is the list of healthcare apps we can build for you.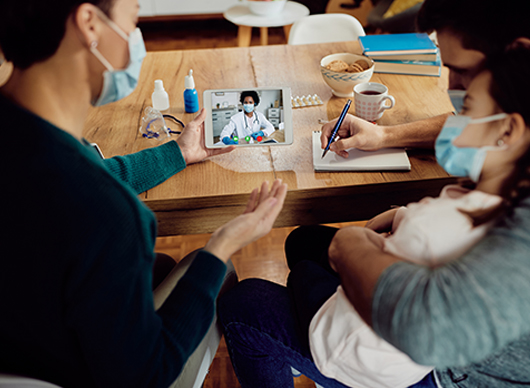 Telemedicine apps
This type of app provides remote audiovisual communication between patients & doctors. It aims at disease diagnosing, treatment planning, chronic disease management monitoring, etc. Some key features of our Telemedicine app development.
Appointment management
Patient profile management
Medical payments integration
Hospital billing apps
We provide hospital billing software services to facilitate complex payment and collection methods. Some standard features our client demands in medical payment apps are;
Claim management
One-time & recurring payment management
Automate accounting management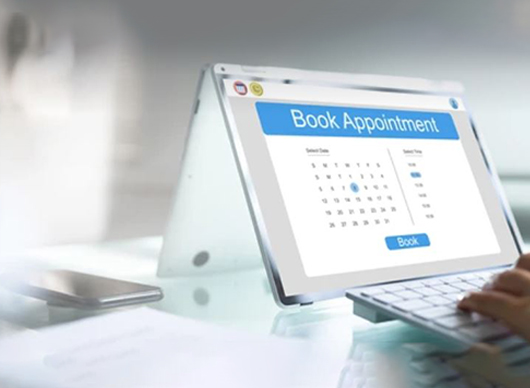 Patient appointment scheduling apps
App for hospital appointments is one of the core patient management functionality. These apps allow healthcare professionals to schedule appointments with patients by booking via various in-app options. Our services for appointment app development;
Doctor profile
Electronic prescription
Medical records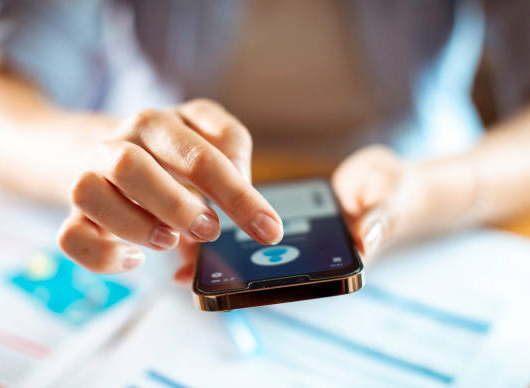 Mental health apps
These types of apps make therapy more accessible and efficient. These apps will help patients fight against various mental issues such as depression, stress, anxiety, insomnia, etc.
Therapist connection information
Relaxing exercise
Medication reminder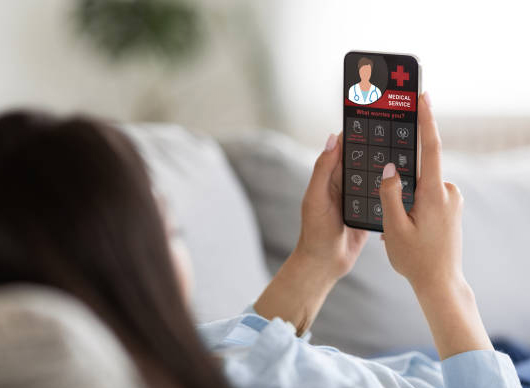 Health monitoring apps
These types of apps are trendy. It will help patients manage chronic conditions like cancer, diabetes, etc. These apps include features such as checking symptoms and giving advice for treatment. Some features we provide in health monitor apps.
Water intake tracker
Sleep tracker
Daily running tracker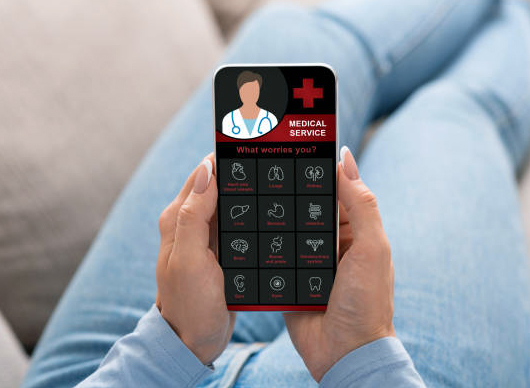 Medication tracker apps
Medication monitoring and tracker apps are trending because they can easily record and notify patients to take pills on time. Such apps are helpful for patients who are in long and multiple medication courses. Some features of our medicine apps are;
Medicine reminders
Dosage records
Medicine refill reminder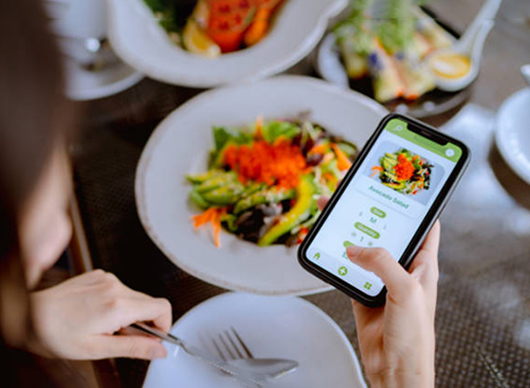 Fitness/dieting apps
Our experienced healthcare development team delivers a fitness and dieting app that aids you in managing your healthy lifestyle with a nutritious diet guide. So, any individual can easily track, record, and monitor their health vitals from any iOS or Android device. Our specialization in fitness and dieting apps is;
Food & health tracking app
Daily exercise tips app
Health goal planning app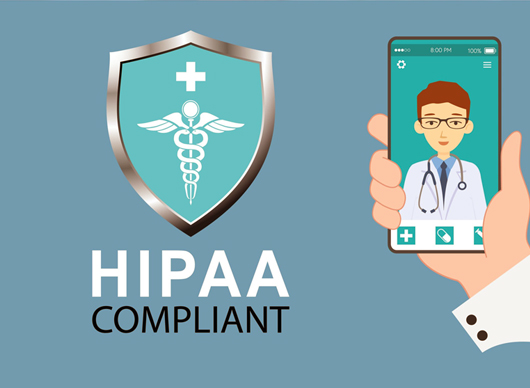 HIPAA compliant apps
The health insurance portability & accountability act sets the standard to protect sensitive patient health information. We provide HIPAA compliance healthcare apps to prevent the disclosure of sensitive patient data.
Public health information protection
Consumer health information protection
Secure integration & workflows
Our healthcare app development process
Project planning
We first prioritize the customers' needs. After that, we define app requirements, features, project scope, and delivery plan.
App wireframe
Once the idea is ready, our team moves to the wireframe development process, called the blueprint of the overall application.
App design
Here, we take care of mobile UI/UX to make the user journey smooth and pleasant. We ensure that the mobile apps' design works seamlessly on users' iOS and Android devices.
App front-end & back-end development
We ensure our app development process always delivers a high-quality application to the end user.
App testing
Our app tester performs cross-platform testing, feature & functionality testing, front-end & back-end testing, and multiple network testing to ensure your application must pass all the quality standards regarding user experience and functionality.
App deployment
It is the most crucial part of the entire app development process. There are various techniques programmers can use for application deployment. We discuss the right strategy with the client considering continuous integration and continuous delivery (CI/CD).
App support & maintenance
After product deployment, we ensure your custom hospital or healthcare app should work seamlessly in the real world. Therefore, we also offer our clients post-application deployment support and maintenance services based on their requirements.
Here's why healthcare leaders love to work with Us!
Flutter Agency is a USA-based healthcare app development company with years of experience building healthcare applications. While adhering to HIPPA regulations, we have worked on numerous healthcare application development projects. That guaranteed our client's success and demonstrated quantifiable market growth.
1
Profound expertise in healthcare software development
Our highly experienced team is capable enough to develop your complex app with an agile software development process. We can easily manage your project with excellence due to our years of experience in healthcare app development.
2
Prompt support
We do not put a full stop after we have deployed the application but stay with the client to help them with any support & maintenance requirements.
3
Transparent communication
We ensure our client stays updated with every step we move forward with during the project and provide efficient IT consulting services to enhance profitability.
4
In-time delivery
We follow the mantra "Time is money, "to keep the project on schedule and deploy before or by the deadline.
Our Work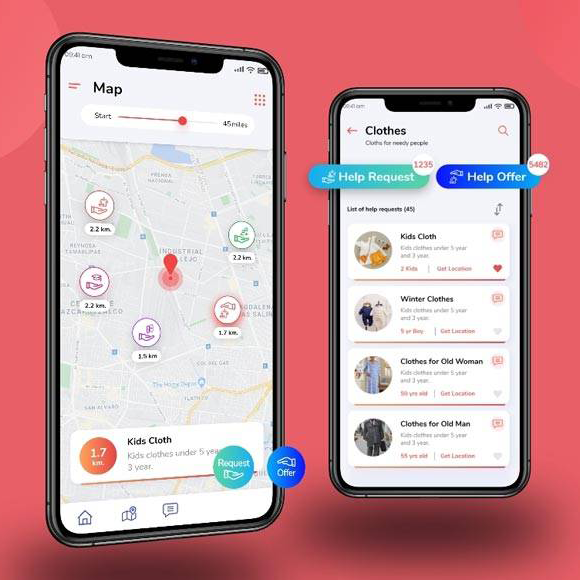 HipSmile
Application was developed for the Nonprofit organization 

Project objective was to develop an app which help building a connection between donor and receiver 

App allows donors and receiver to post an advertisement (Donations or requests) 

It's a location based app where donors and receivers can see the advertisements in the range of 70 kms from their fetched location. User also have an ability to search the location and can see the advertisement within 70 kms of that searched area 

Primarily there are 3 categories implemented which are health, education and material goods. Developed infrastructure is having an ability to add more categories in the future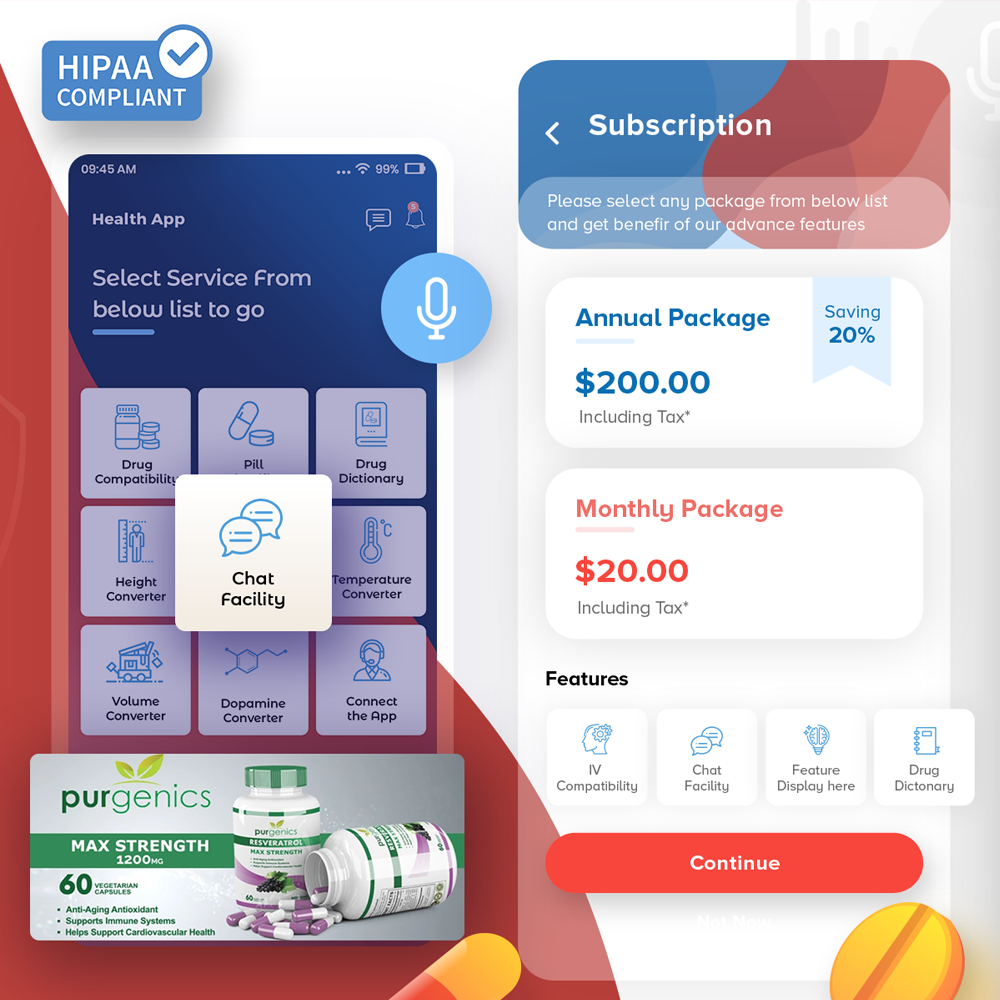 Medication Management By UME
It's a HIPAA Compliant solution with completed end-to-end encryption.
The medication management app developed by Flutter Agency is an application built for healthcare professionals such as nurses & caretakers as well as patients and their family members. It provides different functionalities in a single application.
The app is ideal to make quick and well-informed life saving decisions on the go. The simple design allows users to meet our Vision and Mission. This app will help all people to prevent various medication errors by providing them with a more convenient option!
The project scope was to develop a mobile app for healthcare with features like Chat, InApp Subscription, Pill Identifier, YSite Compatibility, and so on.
Provided end to end solution which includes Mobile App, Backend Development, and AWS Services as well. Designed this project based on Microservices based architecture created separate services for chat and another for Medical Data.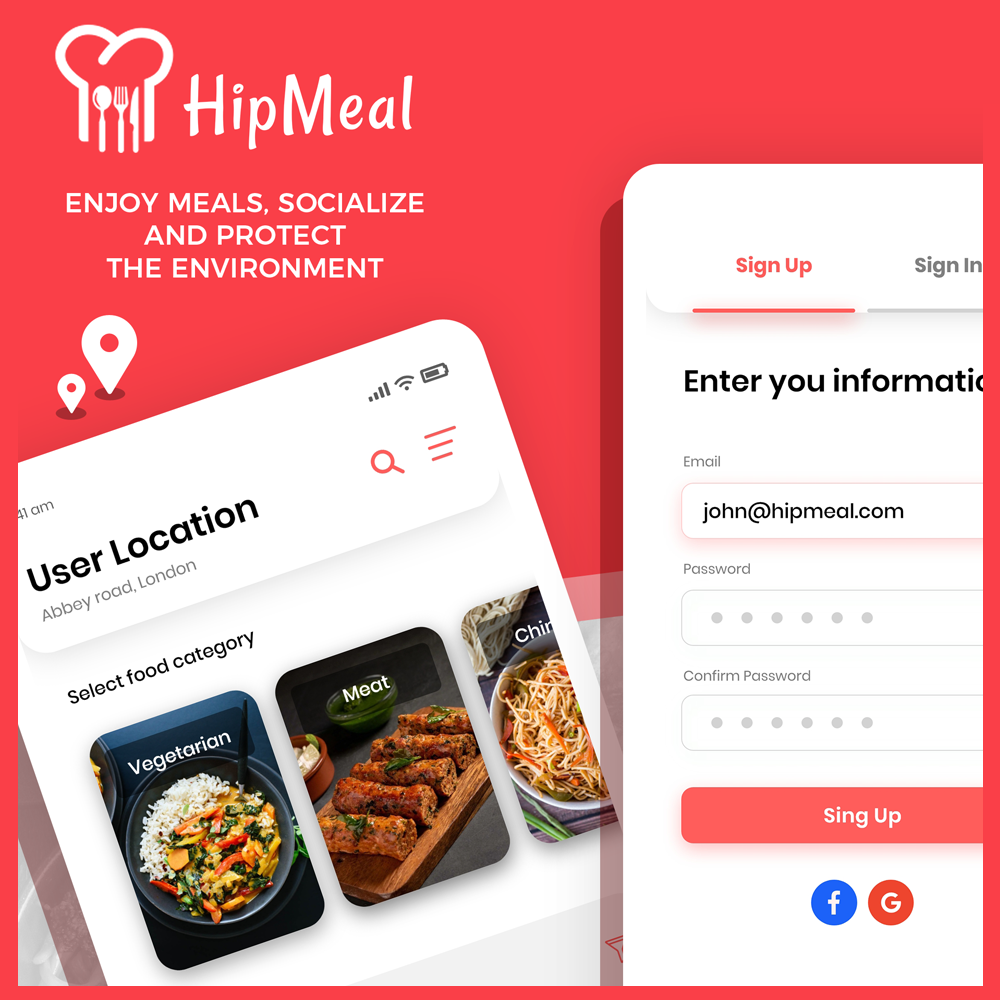 HipMeal
Application developed for a Swiss client who wanted to create a community that loves to share meals, recipes and be part of the fight against food waste.
It's a marketplace for the donors and receiver where they can meet and transact without money
The Platform provides the ability for a user to share as well as donate food for the needy
App providing an ability to find local foodies and make new friends within your community
App uses geolocation to find the announcements near the user location. We have customized Google map API to limit the search boundary.
Why choose our company?
Qualified and certified developers
Consistent delivery
Progressive roadmap
5+ years of Flutter development experience
35+ experienced development team
150+ projects delivered worldwide
Cost-effective solutions
Respect time-to-market demands
Flexible engagement model
Frequently asked questions
These are a few questions that our clients frequently ask.
1. How to build a successful healthcare app within the budget & timeframe?
We strongly believe in following the industry standard agile development process that saves the customer time and allows us to develop the app within the budget. The healthcare app development starts from the
Strategy planning
Prototyping
UI/UX designing
App development
App testing
App deployment
We also post-deployment support to ensure the app works properly in real devices and conditions. Consult our Flutter expert for PLA support.
2. What are the types of apps that come under HIPAA compliant?
Not all healthcare apps come under HIPAA complaints. The health insurance portability and accountability act (HIPAA) is a government regulation that contains regulations related to collecting and managing patients' personal healthcare information. If your app is collecting any patient personal information, such as
1. Patient name
2. Telephone number
3. FAX number
4. Email address
5. Social security
6. Medical record number
Then you need to follow the HIPAA complaints regulations. Talk to our HIPAA complaints expert today.
3. What is the current trend in healthcare applications in 2022 - 23?
One of the latest trends that healthcare industries focus on is changing how patients manage and track their healthcare information. Some of the latest trends we see in healthcare are:
1. Remote patient monitoring & management
2. Healthcare artificial intelligence
3. Wearable devices
4. Virtual healthcare management
5. Mental healthcare app
Looking to discuss your project?
We would be delighted to help