You design, We develop
A trusted app development partner to many agencies
Let's discuss your requirements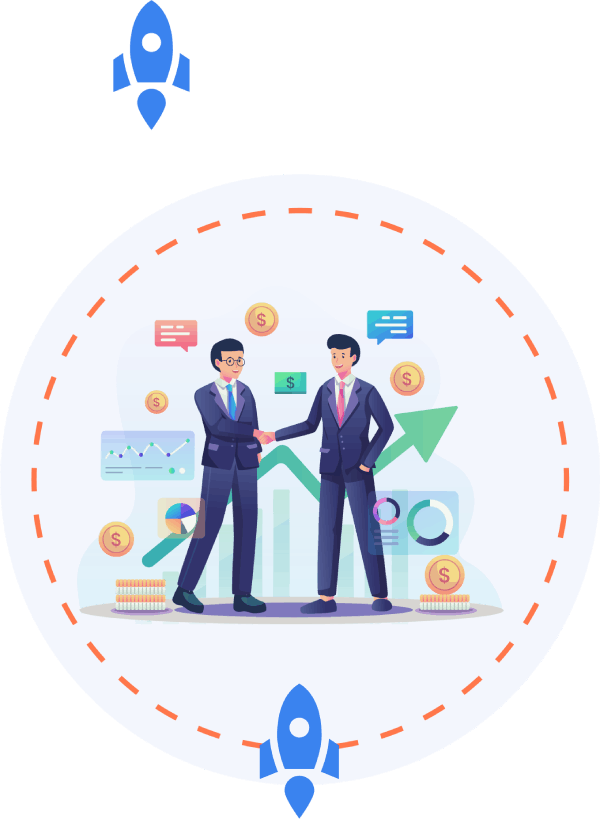 We help our partner agencies achieving their development goals with speed
For your next major project, Is your company seeking talented Flutter full-stack engineers?
Or are you looking for a dependable, trustworthy partner to support you to turn your client app idea Go live quickly ?
You can benefit from our many years of supporting US, European, and Australian partner agencies in both scenarios.
There is a high probability that you will continue to work with us again and again!

10+
Happy Agency partners

100+
White label projects delivered

$1M+
Saved for agency partners

20+
Ongoing service level agreements
How do our experts work with you?
In requirement analysis stage
We will understand your client's business goals and requirements. We will suggest suitable technologies, system architecture, approach, timeline and cost.
In the application design stage
Our UI/UX experts follow design principles like purpose, visual hierarchy, navigation, and embracing white space. When it comes to design, we believe simplicity rules LESS IS MORE.
In app development stage
After the completion of the design stage, we prepare the development roadmap, divide the project into bi-wwekly deliverables, assign roles to the development team, including Flutter Front-end and Back-end developers.
In the quality testing stage
Before starting the development, our QA team will prepare test cases for the app. On approved test scenarios, our development team will make sure the developed features will match with the QA team expectations. We will make sure of pixel perfect front end and developed functionalities working as expected in each sprint delivery.
In deployment stage
We have expertise in deploying mobile applications on Apple app store and Google play store. As far as the web application is concerned, we have expertise in AWS EC2, RDS, Lambda, and S3.
In post deployment stage
Our commitment is not limited to just delivering clients the app. We provide 1-month of free support to our partner agencies. We also offer competitive packages for your end clients' SLA requirements.
When to choose the Flutter agency?
You got a big project
And you require a skilled and technically sound team well and fast. Flutter Agency has been supporting agencies in managing big projects for a long time.
You need a technology guide
When you need a technical evaluation for your upcoming project, we have solution architectures in our team who would help you with tech suggestions and development roadmap which aligns with your planned Go-live date
You focus on your core business functions
At Flutter Agency, we make sure that our partner agencies solely focus on the business side and we take ownership of the development and deployment support.
You need on-time delivery
We have an efficient project planning team who divides big projects into clusters. We have been sharing the development roadmap and milestone-wise delivery over Trello/Asana to our agency partners and kept on updating the progress on a weekly/bi-weekly basis.
Your clients need after-sales support
After delivering a successful project, we have been supporting partner agencies with their SLA requirements. We provide them flexibility by offering quarterly, half-yearly, and yearly packages, which will help them in long term project support for their clients
Understanding the agency needs
We have worked with 10+ digital agencies and delivered 50+ Start ups and Enterprise client applications to them in our decade of development experience so we know exactly what their expectations are.
Core reason why Flutter Agency?
Capability of delivering large projects
We have delivered 15+ Enterprise level applications to our agency partners. We have a good expertise in writing complex algorithms with a simplified approach to make the app architecture scalable.
On-time delivery
Our planning of bi-weekly sprint delivery allows us to measure any delay in advance so we can add the extra capacity to meet the project deadline.
Within your budget
Flutter Agency is having a team of highly skilled and experienced Flutter experts who are delivering native app experience to our partners at half of the cost.
Our recent work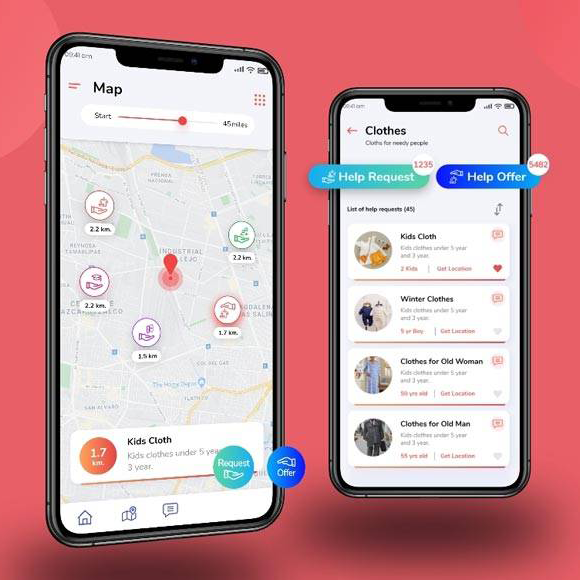 HipSmile
Application was developed for the Nonprofit organization 

Project objective was to develop an app which help building a connection between donor and receiver 

App allows donors and receiver to post an advertisement (Donations or requests) 

It's a location based app where donors and receivers can see the advertisements in the range of 70 kms from their fetched location. User also have an ability to search the location and can see the advertisement within 70 kms of that searched area 

Primarily there are 3 categories implemented which are health, education and material goods. Developed infrastructure is having an ability to add more categories in the future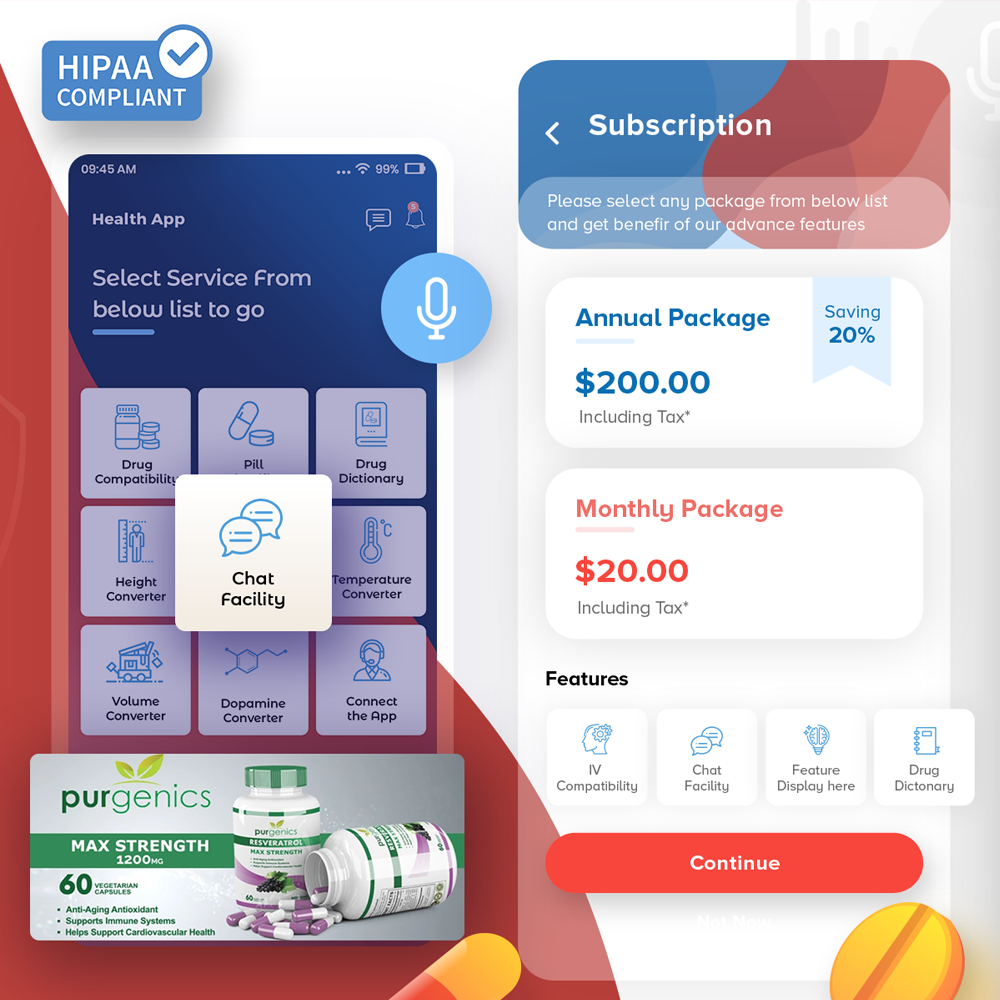 Medication Management By UME
It's a HIPAA Compliant solution with completed end-to-end encryption.
The medication management app developed by Flutter Agency is an application built for healthcare professionals such as nurses & caretakers as well as patients and their family members. It provides different functionalities in a single application.
The app is ideal to make quick and well-informed life saving decisions on the go. The simple design allows users to meet our Vision and Mission. This app will help all people to prevent various medication errors by providing them with a more convenient option!
The project scope was to develop a mobile app for healthcare with features like Chat, InApp Subscription, Pill Identifier, YSite Compatibility, and so on.
Provided end to end solution which includes Mobile App, Backend Development, and AWS Services as well. Designed this project based on Microservices based architecture created separate services for chat and another for Medical Data.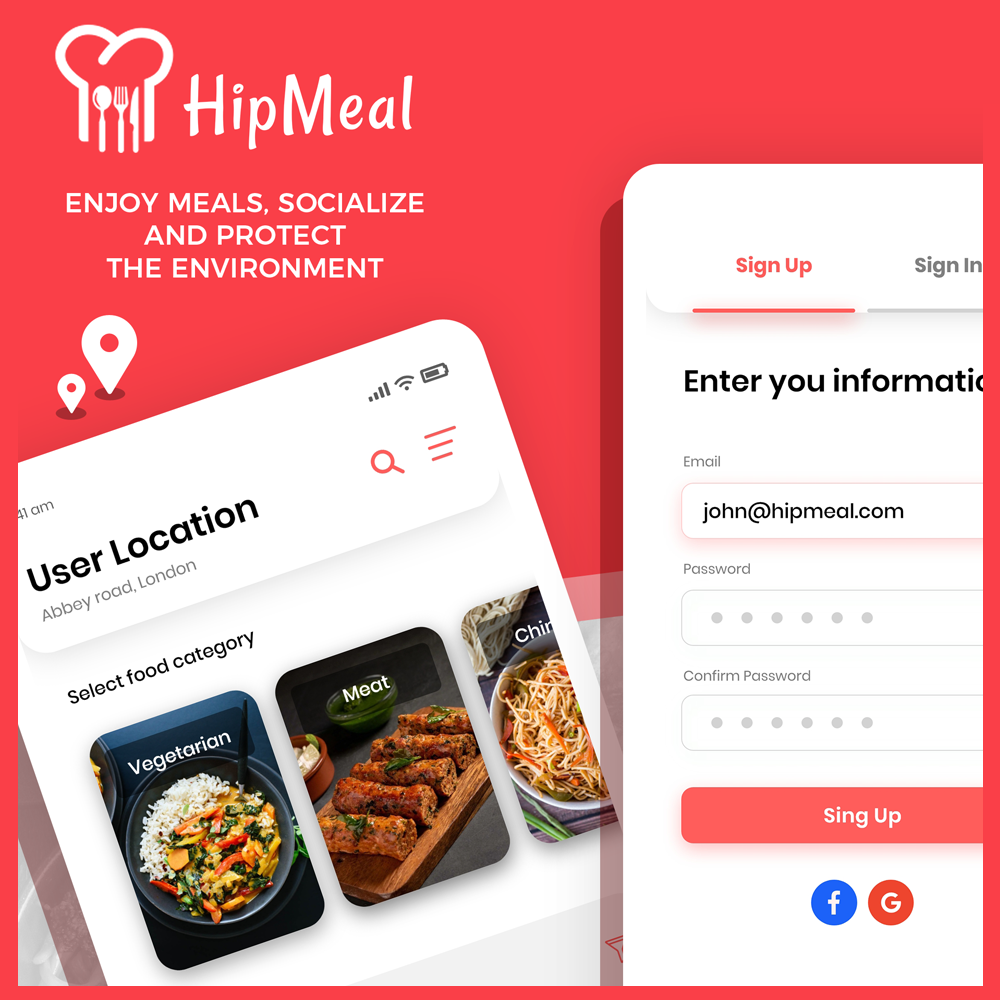 HipMeal
Application developed for a Swiss client who wanted to create a community that loves to share meals, recipes and be part of the fight against food waste.
It's a marketplace for the donors and receiver where they can meet and transact without money
The Platform provides the ability for a user to share as well as donate food for the needy
App providing an ability to find local foodies and make new friends within your community
App uses geolocation to find the announcements near the user location. We have customized Google map API to limit the search boundary.
What our clients says
Flutter Agency team is a very good developer team. They have a very broad knowledge. They understood exactly my concept and have helped to make it mature. They supported me all the way to production. You can see the final product in the app store HipMeal.com. I will keep working with Flutter Agency in the future.
Said
CEO
First time I've worked with an agency which wasn't a personal recommendation and they exceeded my expectations. The final MVP had new features which increased customer engagement. The one-person team successfully developed new experiences, working autonomously and quickly with each task. Flutter Agency consistently under-promised and over-delivered on the project.
Samir
CEO
They have been enthusiastic and classy throughout the workflow. Thanks to Flutter Agency's efforts, they have successfully enhanced the client's skills in Flutter software. Their dedication and transparency in educating the client have stood out in the partnership. They have skilled and knowledgeable throughout the workflow.
Brock
CEO
Frequently asked questions
These are a few questions that our clients frequently ask.
1. How many team members are in the development team?
We have 30+ tech experts in our team with an average experience of 4+ years
2. Apart from Flutter, which technologies could you support?
We have great expertise with React, React Native, Node, Java Spring boot, Python, PHP and WordPress
3. Who would be the contact person once the project is assigned?
We will assign a Project manager who would be responsible for the quality delivery on time
4. What's going to be your QA approach?
We provide you with upfront test cases before development starts. Development team makes sure that developed applications complies in all the test scenarios.
5. Can you provide any customer reference?
Sure. You can have a look at our customer reviews on Clutch. Also during our one to one meeting we would present our customer's profiles and reference projects.
6. If we award you the project, what's the lead time?
Typical lead time is 1-2 weeks as we always keep buffer resources but depending on the type of project and technology it may vary.
Looking to discuss your project?
We would be delighted to help