Complete Flutter Project Solutions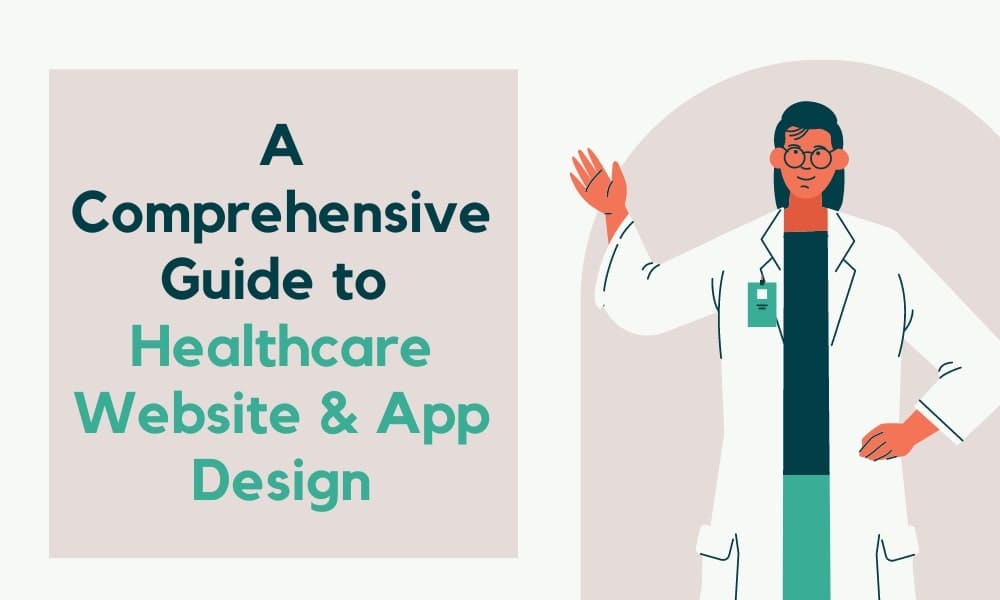 A Comprehensive Guide to Healthcare Website & App Design
The Healthcare industry has progressed by several notches in recent years. Although it is a late bloomer, the impacts are outstanding, and its adaptability is commendable. From the introduction of smart wearables to doctors opting for telemedicine, many disruptive concepts have been brought forward to provide patients with an immersive user experience. All these have been possible with digitalization in the healthcare industry.
According to the current market stats, the primary concern of a healthcare business is the introduction of a website. It is making the first impression magic won't be possible. Though you can consult a healthcare app agency and ease your stress, it's better to know the dynamics of application or website designs without including the trends or following the user expectations.
Therefore, we have presented a comprehensive guide on healthcare websites, application design techniques, and trends.
Data visualization should be detailed and appealing.
Since healthcare apps and websites are of varied types, you need to plan data visualization appropriately without hesitation. All metrics, scales, and data need to be displayed on screen in a visually aesthetic manner.
For instance, if you include a calorie meter to count the calories consumed, you can include green, orange, and red sections based on the amount taken. Similarly, the data shown must be easy to understand, even for a person having no idea about these metrics.
North America has influenced the healthcare apps market and has generated the largest revenue of 38.2% in 2021.
Government agency has launched and promoted some of the healthcare apps during COVID-19, which has boosted the market of healthcare apps.
Including actionable insights for patients
One of the main reasons for the gap between doctors and patients is the lack of recommendations. So, to bridge this gap, you should include actionable insights within the healthcare software.
For instance, if a user enters his body temperature and other symptoms, insights about the home remedies, essential medicines, and the right time for doctor consultation should be displayed. This will improve customer engagement and interest.
Maintain compliances with regulatory standards
You must follow the compliance terms and conditions no matter what design you propose for the healthcare application or website. Without meeting compliance standards, you cannot establish trust with your customers.
This will quickly create a wall between your healthcare business and the targeted audience. Gaining their trust will be almost impossible, so compliance shouldn't be ignored at any cost.
Make the website responsive.
Gone are the days when users relied on computers or laptops to access websites or applications. Also, since mobile healthcare is gaining popularity worldwide, you must plan the software design appropriately.
For this, the design attributes need to be responsive and shouldn't get obstructed due to changes in OS or device. But, again, you can consult a healthcare app development agency to know more about how one particular code piece can work for all OS and device screens without any hassle.
Navigation needs to be intuitive and easy.
Another crucial feature your healthcare website or application needs is intuitive navigation and user interface. You cannot expect only tech-savvy users to use the software. Sometimes, kids might also need access to it.
Therefore, you cannot keep the users engaged if the navigation is not easy to understand or the UI elements are hard to access. Consequently, it will lead to a sharp and unexpected decline in traffic, conversion ratio, leads, and revenues.
Payment systems must be varied and secured.
Since you need to incorporate payment methods within the healthcare application, you must focus on their variations and security. You should incorporate multiple payment methods, like credit and debit cards, electronic wallets, built-in wallets, and cash.
In addition, you can also offer promos and discounts in the payment window if your software deals with the pharmacy or any other billable. You should also consider optimal security for the payment gateways. SSL certification to double-factor user authentication is some of the best security practices for healthcare applications.
Visual content and graphics should be high-end.
You should ensure the visual contents in the website or the application are easily viewable and understandable. For instance, if you define the working of the digestive system through an infographic image, it needs to be well-defined, concise, prominent, and clear. If the pictures chosen are hazy, there is no way your users will understand the content.
Similarly, it will look stuffed if you do not distribute the textual content throughout the white website or application page. Again, this will hurt your users and result in a decline in the conversion ratio and traffic.
An AI-integrated chatbot is a must.
It is not always convenient for the user to drop an email or call the customer care number when they encounter paltry problems. Therefore, you should incorporate an immediate and easy-to-access helpline that can establish interaction with the patients/users.
For this, the best option will be to integrate an AI-enabled chatbot with the software. It will behave as a virtual assistant and answer the customer's questions based on the inputs. As a result, the recommendations, suggestions, or solutions will be most accurate and improve user satisfaction.
Conclusion
It is challenging to incorporate all these features into the website or application for your medical or medical-related business. So, please consult a healthcare app agency like Flutter Agency, as they can help you easily understand the loopholes in your proposed design. Besides, they can also help you improve the aspects of the concerned application or website and ensure the final software prototype is exactly what you envisioned.