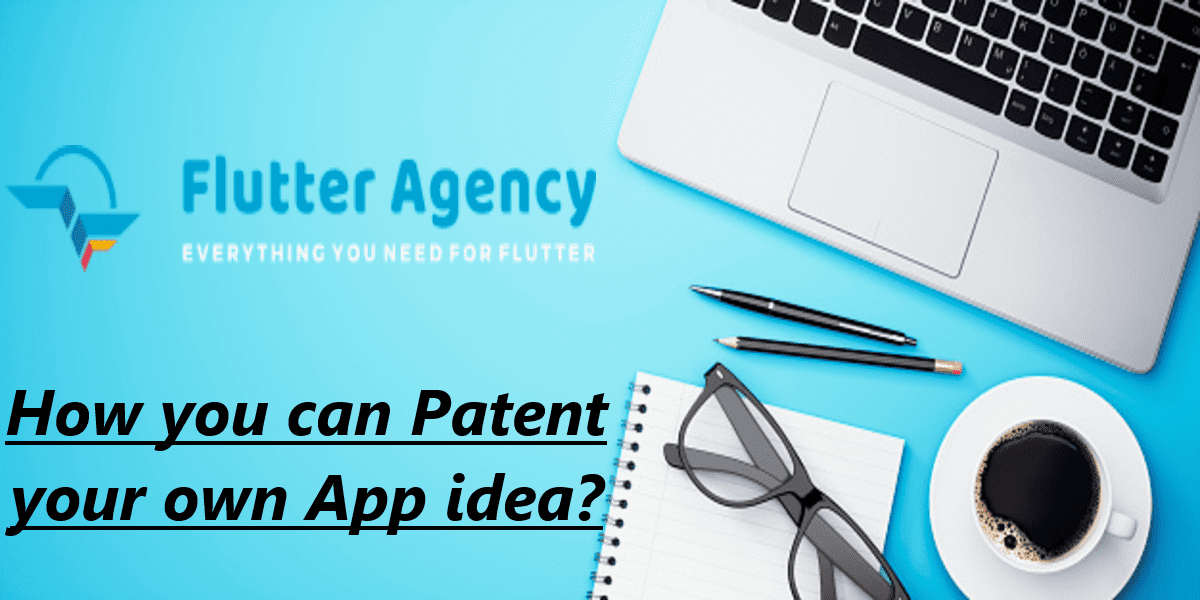 How you can Patent your own App idea?
To Patent your app idea is necessary to protect it from copycats, who can steal it. So, in this article, we will see how you can Patent your own App idea.
How you can Patent your own App idea?
First, make sure your app's ideas must be new to be subject to patent law. It must not be a clone of another app. Intellectual property law (especially trademark law, patent law, copyright law, or mobile app patent law) protects your app's ideas. However, you may have questions about whether you can patent your app. There are many startups and entrepreneurs who believe in patenting app ideas to prevent others from creating, using, and selling apps.
Meaning of Patenting an App Idea
A patent is a form of property law. It will stop others from using your idea without your permission. It gives you the right to permission over others from developing or selling your idea.
Consider the example of Apple Company that fought against Microsoft in the year 1994. Apple claimed that Microsoft copied its graphical user interface (GUI) from their operating systems. However, Apple did not have a patent for its idea. This lead to the win of Microsoft in the legal battle.
Can You Patent an Idea for an App?
Yes! It is possible to patent a mobile app idea. You can't patent the code as the code comes under the law covered by copyrights and other issues.
Therefore, you can patent the following steps or registration process to perform a particular action. For example, an app process running on a smartphone or other device connects to a remote server using the data it processes to store the app or use it on a mobile phone. In short, an application is what makes a device or smartphone work in a particular way.
Before submitting a sample of the app, it's also important to know that your app's ideas need to be categorized into unique categories. Of course, the idea of ​​an app should not be the same as any other app. Users with average skills and knowledge should not be able to duplicate ideas for the same app. For example, calculators and chess are examples of common ideas for mobile apps.
What Are The Requirements to Qualify for a Patent?
Generally, the eligibility is decided to patent a mobile app. Here are 3 key points that will qualify your application for a patent:
It must be an "invention". Patents are typically used to protect an invention. According to the World Intellectual Property Organization (WIPO), the invention is patented and described as a solution to any problem. The process of an app falls into the invention of a mobile app because we know that the idea of ​​an app is not a physical object. However, as with any invention, it is important that all problems need to be solved in this way.
App ideas need to be new and unique. If the idea of ​​a mobile app solves a user's problem, it's not patentable. It's imperative that your app's ideas are new and unclear. Simply put, the idea for your app wasn't published before. It also needs to be unique and not yet present. Otherwise, you will not be able to obtain a patent. For example, if you develop a mobile app like Uber, it's a clone of the Uber application and you can't patent it.

It must be found to be useful: Last but not least, your patent must be found to be useful. However, this does not mean that mobile app ideas cannot be categorized into fun categories and the like. This means that the application needs to work, at least in theory. It is a limitation that prevents people from patenting such uses that are not as useful as they should be. Therefore, to claim ownership, you need to come up with a concrete and detailed explanation of how your application works.
Is My App Idea Already Patented By Someone Else?
To see if your app ideas are already available to others, first look at your existing patent-pending app ideas. The USPTO recommends performing an advanced search to find similar items using the Cooperative Patent Classification.
In the United States, the USPTO provides a complete database containing all published and pending patents. Therefore, it's a good idea to check this database to see if your app's ideas have already been patented by someone else.
If you have difficulty finding existing published and pending patents, you can use the step-by-step video guide to conduct a search. You can also find international patents in the IPC Catchword Index of Intellectual Property Organizations around the world.
When Should I File for a Patent?
Today, the cell app patents concept isn't always granted to the person, who's first to invent it, however, it's miles granted to the one, who's first to record a patent towards it. It is one of the principal reasons, why many marketers and startups select to submit a provisional app earlier than publicly disclosing critical details.
You may locate a number of patent attorneys, who suggest patent a cell app concept earlier than discussing it with any capability investors. Even when you have signed a non-disclosure agreement, you could put together your self to record fast.
What Information and Documents Do You Require to File a Patent?
You may have already asked this question yourself: how do you patent your app idea? Once you have prepared your patent application, you must submit it to the USPTO. With more paperwork, the process can become tedious over time. This is because all documents need to be checked before finalizing. Listed important documentation needed to simplify the process.
Oath/Declaration
Specification
Entity Status Form
Information Disclosure Statement
Application Data Sheet (ADS)
Claims
(optional) Patent Cooperation Treaty (for International Filings)
Drawings
(optional) Application to Make Special
Fee Sheet
Cover Sheet
How Much Does It Cost to File for a Patent?
In general, the cost of an app patent is different from the type of patent you are applying for. Provisional patents cost approximately $ 2,000 to $ 5,000. Once you have created a preliminary application, you can develop and start your application.
Non-provisional patents typically cost between $ 10,000 and $ 15,000. When you apply for a patent, it will be examined by the USPTO. This exam will take 1-3 years. The examiner will thoroughly review your patent and begin the patent search process to determine if it is legal. Before closing this blog, you can find different types of patent applications here, so you can take a look at this and apply for patents on your app ideas.
Conclusion:
So, in this article, we have seen how you can Patent your own App idea. Do let us know your feedback/comments on the same. Flutter Agency is the best Flutter App development company dedicated to Flutter Technology and Flutter App Developers. The portal is full of cool resources from Flutter like Flutter Widget Guide, Flutter Projects, Code libs and etc. So, contact us for your next project.