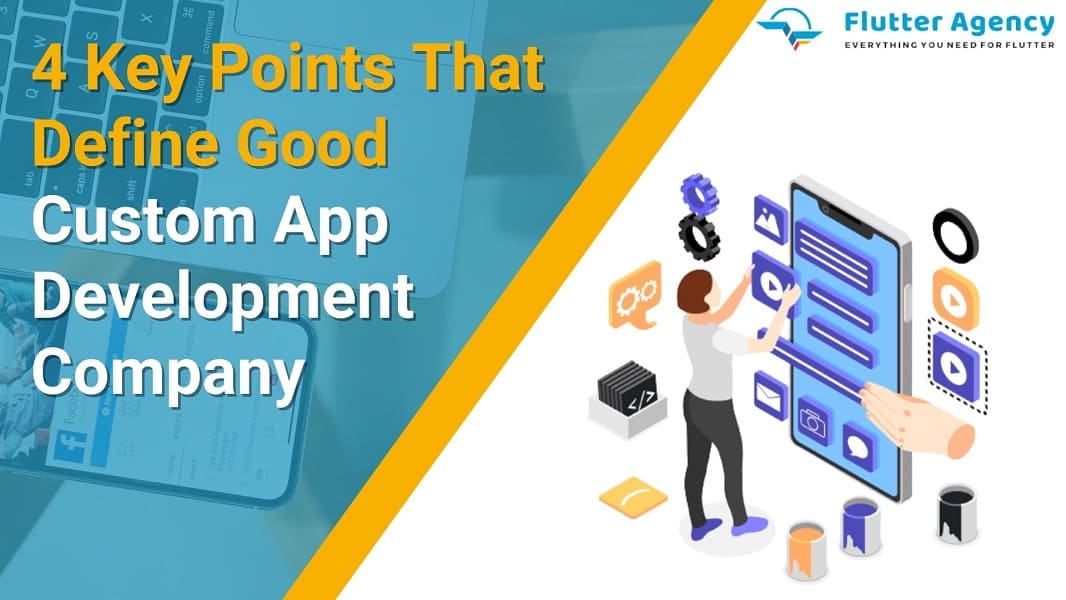 4 Key Areas That Define the Excellent Custom Mobile App Development Company
You need a dedicated application when your business reaches a certain growth point. Custom development will help you strengthen the brand, promote sales, gain new clients, and much more. Therefore, if you want your app to have distinct functionalities, you are aiming for something complicated, i.e., a custom mobile application. But finding the best and most skilful app development firm is challenging. 
This article will describe four essential areas to analyze to find a unique and efficient custom application development company.
Overview: Custom Mobile Application Development
Custom mobile app development creates apps specifically tailored to your business's requirements. Whether fully or partially customized, these apps are created to address the needs specific audience instead of the group. However, the custom-developed apps deliver the functionality and features that simply an off-the-shelf solution can not do for your project.
Many of the apps use off-the-shelf features that a third party has implemented. However, these integrations are created for chats, CRMs, and other functions. Hence, choosing the ready-to-go option is fine, but something you require is innovative and unique from your competitors in the market.
Custom Mobile App Development Market
The custom app development service market is to grow by USD 38.15 billion from 2021-2026 and increase the adoption of cloud-based services that give ease of access, flexibility, and security to boost the market growth. However, during its forecast period, 37% of the market growth will originate from North America.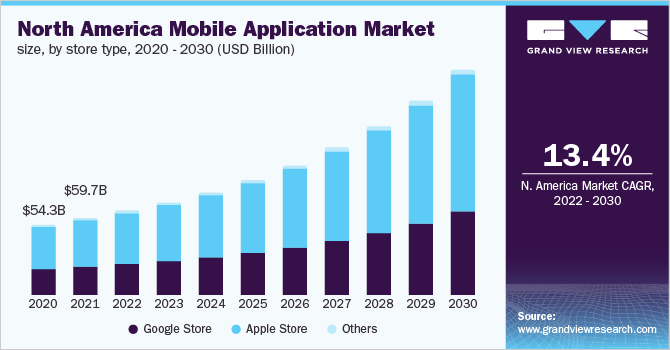 The US and Canada are significant markets for custom app development services in North America. Market growth in this region will be faster than growth in MEA, Europe, and South America. It has risen due to the usage of smartphones by consumers and enterprises developing applications that give the facility of custom development service in the market in North America.
Hence, a custom app development service is fragmented, and vendors are deploying the growth strategies like organic and inorganic to compete in the market.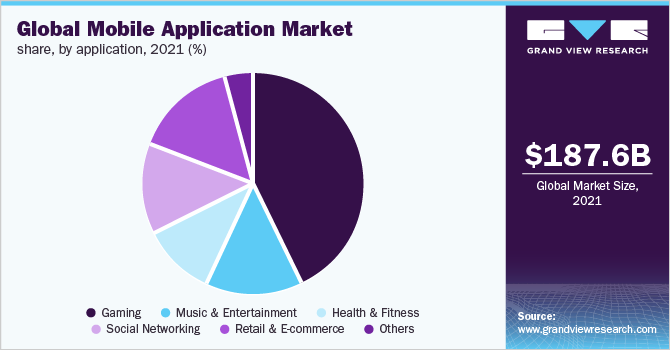 Benefits of Custom App Development For Your Business
Here are some advantages of custom development that help to boost your business.
1. Enhances Security
Business apps may need more specialized security features. Hence, it can threaten data safety. Creating a customized app helps you integrate particular security measures for your business and eliminate the threats and dangers through data encryption. Hence, the customized approach meets the needs of different OS and APIs.
2. Scalability
Apps are created to process the limited number of resources. But when your business begins to grow, apps generally fail to handle the extensive data load. Therefore, at this time, this issue can be solved by system app development. It is because custom-made apps are created by keeping these points in mind and can be scaled up if a need arises.
3. Easy to Maintain
By using the common app, you are dependent on an unknown mobile app development team. If you decide to suspend the development, you will be left without continuous development. Thus, creating the custom mobile app gives complete control over a developmental and maintenance process, and you do not have to remain dependent on others for anything.
4. Emphasize Competitor Advantage
For any organization, particularly for startups, competitive advantages have paramount importance. Although, Off-the-shelf can hardly extend its capabilities to include additional functions. Custom apps help you highlight your business's competitive benefit and will differentiate your product on the market. 
Also, Read This Post:

Custom Mobile App Development: An Ultimate Guide
4 Key Areas That Indicate the Excellent Custom Mobile App Development Company
1. Mobile App Development Company's Position
Before moving into the technical field, you must begin with some business basics. Find out whether a custom mobile app developer will give you what you need, as you want to avoid ending up with an unfinished project and a disappearing contract.
1. Financial Situation
Also, the excellent custom software development company must refrain from giving services on the brink of bankruptcy. Your role is to ensure and check your contractor's financial situation. For example, how long the company has been in the market and the general condition of your business. Hence, it is possible to do this with governmental websites or commercial databases. 
2. Mobile App Developer's Size
When you want the timely and proper execution of your application, you may require a large provider. See the company size and richness of the mobile app portfolio. The custom mobile app development agency consists of 10 people, and it specializes in one sector which can not quickly make a massive app from various domains.
As they serve the specific client niche or create an enterprise mobile application, or they may deal with custom mobile app development for startups. Hence, their area of expertise must match the scale of your app and also it needs.
And mobile app developers also suggest solutions to improve your app's performance without raising the costs. The size and the capacity of your programmers must match the project. If you need help identifying your project, talk to multiple custom mobile app developers and compare their opinions.
3. Successful Mobile Apps
Custom mobile app developers are the leaders in their domain and give excellent custom mobile app development services. Identify the software house's reputation via client feedback, references, ranking of websites, etc. Try to find the best company with positive ratings.
Your research goal must lead to discovering software house capacity and flexibility. As they are more experienced in various domains and technologies and more solutions, they can deliver. Let's imagine you find the on-demand doctor app available for all operating systems. They will likely develop a successful mobile app if they have positive reviews for your industry clients.
2. Mobile App Development Method
You have found a company with an established position in the market, as it will only help if you can establish efficient cooperation with them. Analyze their working procedure and identify whether it is compatible with your requirements.
1. Mobile App Developers
First, examine the roles and skills of the people who are part of mobile app development. Ensure their skills are relevant to the project, especially if you plan to elaborate solutions like AI-powered chatbots or Augmented Reality components within your app. Do discuss everything until you get a clear understanding.
2. Mobile App Development Managers
Having people who can make the custom app is not enough when nobody takes responsibility for the project if the app developer employs specific managerial functions such as Project managers, Product Owners, or Scrum masters. They should understand the custom mobile app development process, framework, technologies, etc. Communication with the lead manager of your project will give you daily updates and will identify how the feedback loop will work. Hence, as a result, it helps to achieve the project with the proper execution, and it lessens the custom mobile app development cost.
3. Risk Management
The sign of risk management skills is that it receives the draft of a non-disclosure agreement for app development. This app is safe and secure from third parties. An error-free and carefree software approach might be free from the issues. A lot of money is spent on the mobile app development process. Hence, it would be best if you looked for mobile app developers with a better approach.
3. Mobile App Project Implementation
If you like the specific custom mobile app developer and how it works, you are ready to discuss the next step. Please ask your provider how they plan to carry out the specific projects. Since apps vary greatly, there are various areas you must cover within the time and budget.
1. Budget
Budget is a vital part of any IT project. It is necessary for the overall planning process and determines the app's outcome. Thus, you should know a software house budget method, KPIs, or scope. In other words, What is the expectation of custom mobile app development, and what is the outcome? Ask about multiple details and their inclusion in the budget. 
Usually, there are three pricing models for your project. You can select fixed-price, Time and Material, and Hybrid models per your requirement.
Also, Read This Post:

Mobile App Development Trends in 2023
4. Additional Services to Mobile App Development 
As we know, custom app development is not just programming; it is developed to provide functionalities to the audience. Therefore, you should opt for an extra service linked to mobile app design, safety, or business matters. Hence, it will make your app run smoothly and reach the hearts of your audience. It is best when your in-house team gives extra services in addition to programming.
1. UI and UX Design
A healthy custom mobile app development project has a project manager, developer, and product owners, as the entire team is responsible for developing the app. E.g., UI and UX designers will make the app mobile-friendly for the users. UX and UI design trends of mobile apps are demanding in terms of custom apps. Hence, mobile app designers will make mockups or sketches to confirm their skills.
2. Testing
Inquire about QA processes and custom mobile app testing services. Does it offer services like mobile app performance testing or security testing? If they utilize automated tests, then make sure they use the best tools. Therefore, it needs the experience and creative approach to test scenarios to get it checked properly. 
3. Support and Maintenance
Finalizing the custom mobile app development process does mean that it is the end of your solution. Even if your app is well-made, thoroughly tested, and adjusted to users, it still needs support. Ask about services like release management and support and maintenance plans. Hence, they must deal with all the possible issues to ensure a smooth operation and user satisfaction. Hence, in this way, your app will work for a long time. In this situation, your solution will need an upgrade of your app development. It is best for the company that has developed your product can give support and maintenance services to the developed product.
Conclusion
If you find the best software house that meets all the above requirements, you should have done your 50% task in development. Finding a trustworthy and award-winning technological partner can give you the best results. But remember that in the case of large and complicated projects, you have to pay thousands of dollars and wait for several months. An efficient app development company will make this highly profitable for your business. 
Frequently Asked Questions (FAQs)
1. Why mobile apps are customized and personalized?
A customized mobile app will give the companies a competitive benefit that is complex to imitate. This uniqueness must positively impact the company's goodwill and increase ROI and market value.
2. What is the benefit of creating mobile applications?
Mobile apps give customer-appropriate content and personalized experience. It analyzes user behaviour, language, and exciting apps that can give a delightful experience for clients. The mobile app gives a customization provision for app users to set their preferences.
3. What is the importance of custom app development?
Businesses use the custom app to scale their companies and get more significant ROI. However, building custom software means addressing special needs, whether it's features or functionality, but, as a result, it boosts the company's business. 
Build Your Custom Mobilke App Now