Complete Flutter Project Solutions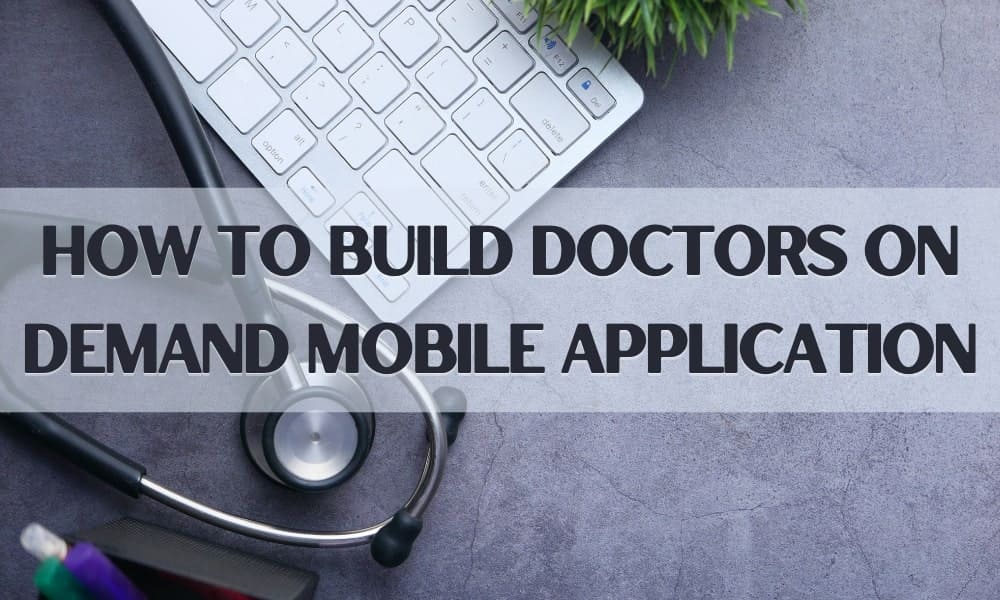 How to Build Doctors On Demand Mobile Application
People frequently require medical attention. After making an appointment, the best way to contact that physician is to see them. However, you'll need to find another method of contact because of an increase in the number of patients management, physicians' hectic schedules, and other factors. Considering that traveling for an hour for one 5-minute appointment is not the best solution. Furthermore, health difficulties cannot be postponed; they must be addressed.
As a result, using a smartphone to consult a doctor seems to be the most convenient option. It manage patients electronic records, and eliminates the problem of treatments being postponed for whatever reason. The ability to contact doctors through the internet saves not just time but possibly cash as well as the environment by minimizing additional commuting.
Physician prescriptions are now available for the on-demand lifestyle. Whenever the epidemic spread throughout the world, several doctors began offering teleconsultation. That on-demand medical app was born out of this teleconsultation. Users may arrange sessions over the telephone using the Smartphone plus a few touches on display.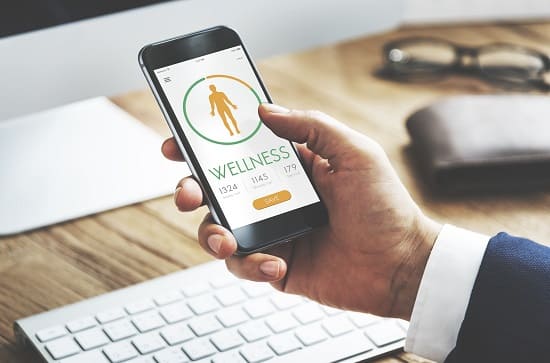 Consider these factors while creating any doctor-on-demand software.
A set of elements is just not enough to teach anyone how to make a telemedicine application. If you want to enter the lucrative industry of these on-demand medical options, here are just a few extra things to think about.
1. Your intended audience
Understand your intended audience before diving into mobile health app. Who do you think is most inclined to use your software? What are individuals' age, gender, and socioeconomic status? Would you be competing with current applications in this category, or would you be addressing an unmet need?
2. A large directory of physicians and other healthcare professionals
Without strong doctor's information, no telemedicine software can function. Include credentialed professionals such that any doctor-on-demand application has all it needs to become a reliable source of health assistance. Contact healthcare organizations in the application coverage region to start building this information. You may purchase commercial marketing records, including contact information for local clinics, doctors, dentists, and other medical practitioners. Inviting them to sign up for your application and fill up doctor bios is a great way to start.
Another item to think about is license verification. Make it such that physicians may only sign up for your application when they can provide a scanned version of their license and diploma. Construct a verification mechanism that verifies physicians' licenses by number.
Your marketing strategy is as follows
How are you planning to monetize your Physician on Demand platform? Overall, the following are the most popular revenue methods for online medical apps: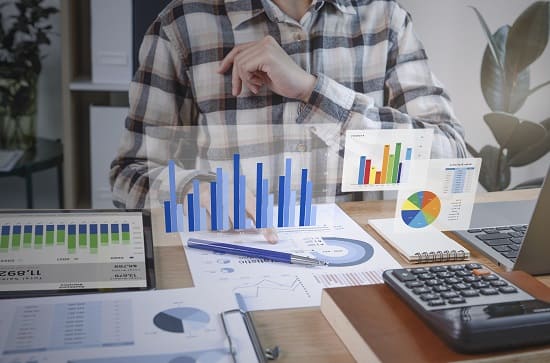 1. Listing with a special emphasis
Physicians, as well as therapists, pay to be included within your app.
2. Depending on commission
Every doctor-patient money transfer earns the app some royalty.
3. Advertisements in apps
The app earns money by promoting the offerings of healthcare professionals.
The client interface you develop for your medical on-demand application and the customer experience will be determined by the financial model you pick.
4. Legal requirements:
Healthcare is indeed a heavily regulated business; therefore, if you want to join the telemedicine application market, you'll need to make sure your app meets all applicable rules, certifications, and laws, such as general data protection regulations inside Europe as well as Health insurance portability and accountability in America.
5. Budget for development
Developing healthcare technologies and apps incurs costs. Make absolutely sure you have adequate money in your strategy to spend for mobile health app development.
Selecting a technical partner is unquestionably important when developing physician on-demand applications. This collaboration's effectiveness will determine your product's functionalities, the development technology stack, the schedule, and the costs. Experienced software programmers will also ensure that your application is future-proof and compatible with cutting-edge technologies such as 5G, blockchain, and virtual reality.
Telemedicine applications include the following benefits.
For individuals who require immediate treatment, on-demand physician options reduce the chance of catching a disease. Other than this evident benefit, telemedicine provides a slew of other advantages.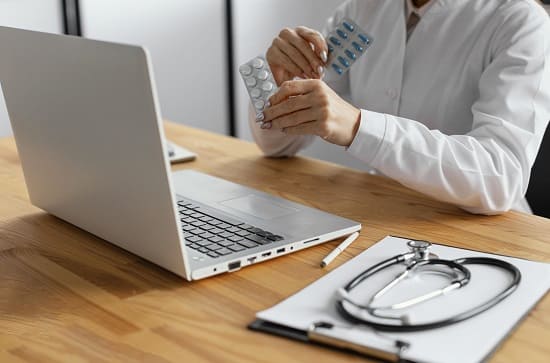 1. Providing emergency medical care
Telemedicine was created to serve the underprivileged community. On-demand medical applications are now helping offer healthcare services to individuals with urgent issues who can not wait 24 days (the typical wait period inside America) to see doctors and are pushed to go to emergency rooms.
2. Improved healthcare access:
People living in isolated and rural locations no longer need to travel large distances to access healthcare. They may consult a specialist without leaving those houses and receive competent medical treatment using telemedicine applications.
3. Time plus money savings:
Individuals no longer need to waste time traveling to hospitals thanks to telehealth applications, which practically bring medical services to their doorsteps. Healthcare providers, on the other side, may serve more clients and establish a more customizable work schedule by working remotely. It is a significant benefit, as doctors frequently complain regarding a lack of work-life balancing.
Conclusion
The growing popularity of on-demand applications and significant advancements in fundamental technology have provided the globe with new medical assistance. By 2022, this new normal will feature on-demand online consultations and improved health care delivered from the comfort of one's home. You may place any order and receive test results from the comfort of your own home. For more such valuable content, Keep visiting www.flutteragency.com