Complete Flutter Project Solutions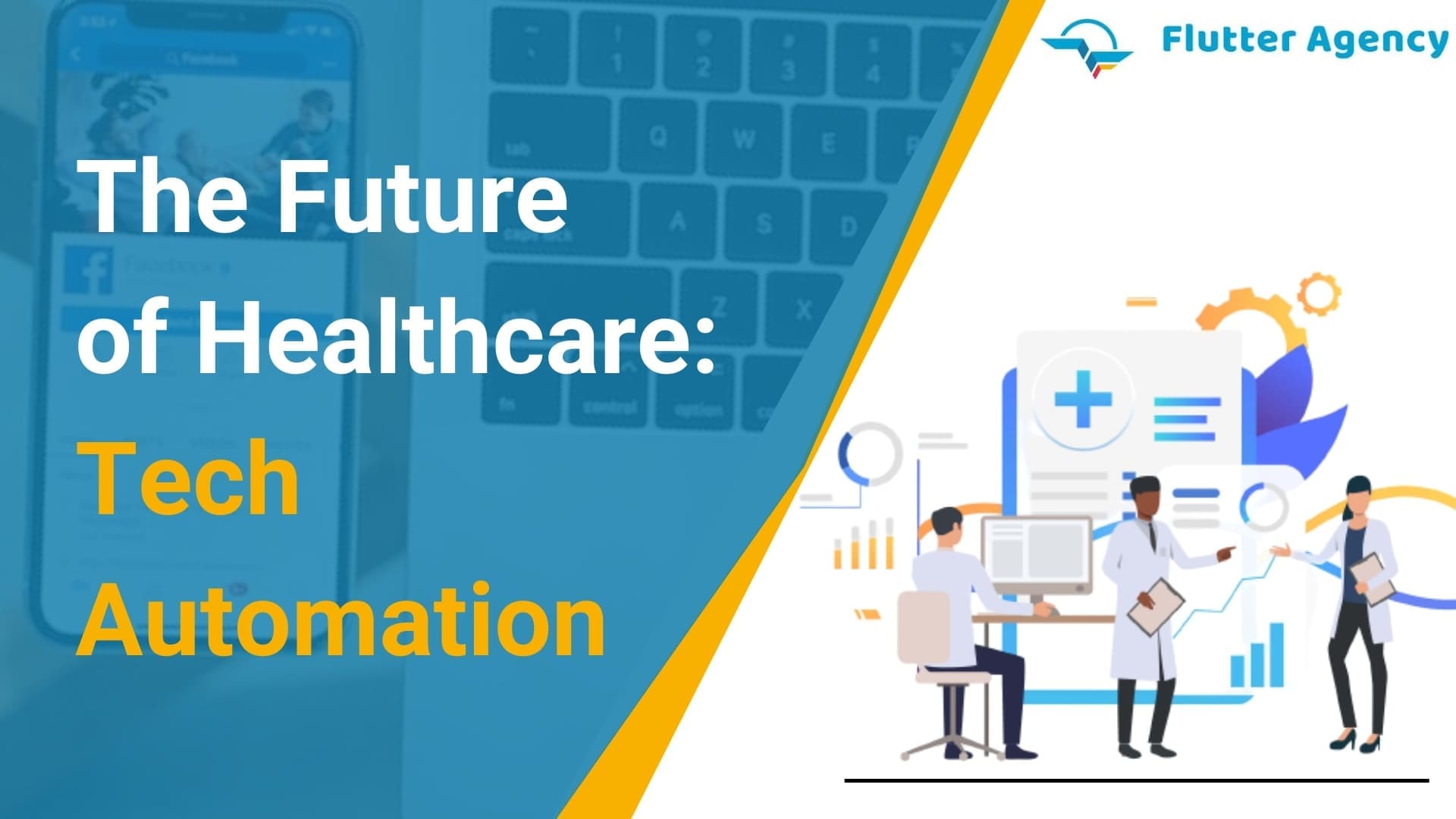 Healthcare Software Solution- Innovative Medical Solution for Future
Software solutions for the healthcare and medical industries are frequently created for equipment design, research, diagnostics, simulation and medical training, database storage, and database management. Any software created to serve the healthcare sector is considered healthcare software. It includes medical solutions as a result.
Any software utilized in the healthcare industry is referred to as healthcare software. We are seeing that the current trend is mobile apps. Nowadays people prefer to choose mobile apps over web applications. Therefore, organizations now moving towards mobile app facilities. That's why the demand for healthcare app development services going high. Existing medical software solutions come in various forms and perform various tasks.
These may consist of:
Therapeutic and diagnostic software
Medical equipment software
Medical device manufacturing software
Medical service quality management and control software
The following is a list of the most popular kinds of healthcare software applications used by clinics today:
1. EHR (Electronic Health Record) software
The whole medical history of a patient is stored digitally in an electronic health record (EHR). This healthcare software solution, which records and arranges a patient's medical history in the form of approachable graphs, summaries, and tables, is essential to patient care.
The whole medical history of your patients can significantly affect how they are treated in the future. To assess what has previously worked for the individual and to prevent potential consequences, clinicians, for instance, might review prior diagnoses and medications provided. With the aid of an EHR, you may instantly exchange data with other practices, cooperating labs, and imaging facilities, among other medical institutions.
2. PMS (Practice Management software)
The administration of clinics is done through the use of practice management or clinic management software. A practice management system makes the system more effective by streamlining a clinic's workflow, obtaining error-free paperwork, managing appointments and billing, and getting better documentation.
Software is available with many different feature combinations, depending on the clinic's needs. They often include electronic health records, invoicing, and appointment management. Healthcare applications with integrated labs and pharmacy administration functionality are also available if the clinic has pharmacies or laboratories attached to it.
Specialized systems with unique prescription management and health records are available for dentistry treatment, ophthalmology, and other specialty clinics. The system is also capable of managing queues in the clinic, either based on tokens or appointments.
3. HMS (Hospital management systems)
HMS is a completely integrated system that can oversee the whole hospital. Both outpatient and inpatient departments are capable of handling appointments and eHealth.
They coordinate all areas of medical care, including scheduling appointments with doctors, managing operations, and other procedures. They are also competent in managing the hospitals' laboratories and pharmacies. The HMS systems may also monitor the rooms, designating rooms as occupied, empty, undergoing repair, etc.
4. LIMS (Lab information medical system)
As the name suggests, lab information management systems control a lab's operations. Sample collection, inventory control, accounting, and machine-to-machine interfaces with the lab apparatus will all be provided.
Full automation, error-free results, and notifications for unusual findings are all features of a strong lab information system. With machine interfacing, the software reads data directly from the lab's instruments and creates accurate records compared to the sample data.
The ability to add test findings to patient records may be available when LIMS systems are connected with hospital management systems. Lab staff may achieve a seamless workflow and greater quality control using lab information management solutions.
5. Medical billing software
Medical practices of any size should have a trustworthy and secure e – healthcare system to manage all financial operations, including patient-related transactions and invoicing. Without a sound system, invoices may be misplaced, payments may be late, and the financial department must spend extra time organizing everything.
Billing software offers a safe approach to managing payments and maintains all financial issues under control. In addition, concentrate on other aspects of your practice when your system runs like a well-oiled machine. These medical software systems offer data summaries and a more thorough financial statement analysis of your clinic.
6. Telemedicine application software
The world is moving increasingly toward digital solutions. Therefore many people are turning to telemedicine for the virtual and remote treatment of minor ailments, post-operative examinations, and repeat medications.
With telemedicine apps, you can transform every booking into an online consultation by video calling, reach a larger population of patients, boost your patients' involvement in their own treatment, and use secure video links to send reminders to patients automatically.
7. Medical Diagnosis software
Artificial intelligence is used in medical diagnosis software to provide diagnoses that are more accurate and have fewer risks of mistakes. By allowing clinicians to exchange anonymized patient data, this healthcare software system enables AI to automatically fill in any information gaps and produce a likely diagnosis.
The AI programme accomplishes this by utilizing tools for medical diagnostics and applying pertinent information. People can also use these medical software options to assist them in deciding if their symptoms need to be evaluated by a doctor.
8. Medical imaging software
Medical imaging software is another widely used healthcare software solution. This software is often used to process MRI/CT/PET images and produce 3D models. Using imaging software, you may develop unique tools or body parts like prosthetic limbs or coronary stents and 3D representations of a patient's anatomy, such as replicas of their teeth, broken bones, or circulatory systems.
Conclusion
In light of this, it is reasonable to conclude that the medical care services market is expanding more than it did during the lockdown era. There is no denying that the digitization of the healthcare industry has brought about many noteworthy advantages: more medical services will be provided online, and more consumers will have access to better health services to lead fulfilling lives. As a result, the healthcare industry is set to undergo reform and digital transformation and will undoubtedly see rapid growth.

Frequently Asked Questions (FAQs)
1. What is the benefit of the e-healthcare system in the application?
The advantage of Electronic health records provides better health care, improving all aspects of patient care, including safety, patient-centeredness, efficiency, and equity.
2. How much does it cost to develop the mHealth app?
The development of the cost depends on the complex functionality and the development platform you have selected for the implementation of your project. You can get in touch with our healthcare app developers for more assistance.
3. How long time does it take to develop a healthcare application?
Each app integration is unique and has some extraordinary functionality. We designed the healthcare app, which needs six months for development; other solutions may take approximately one year to come into the market.