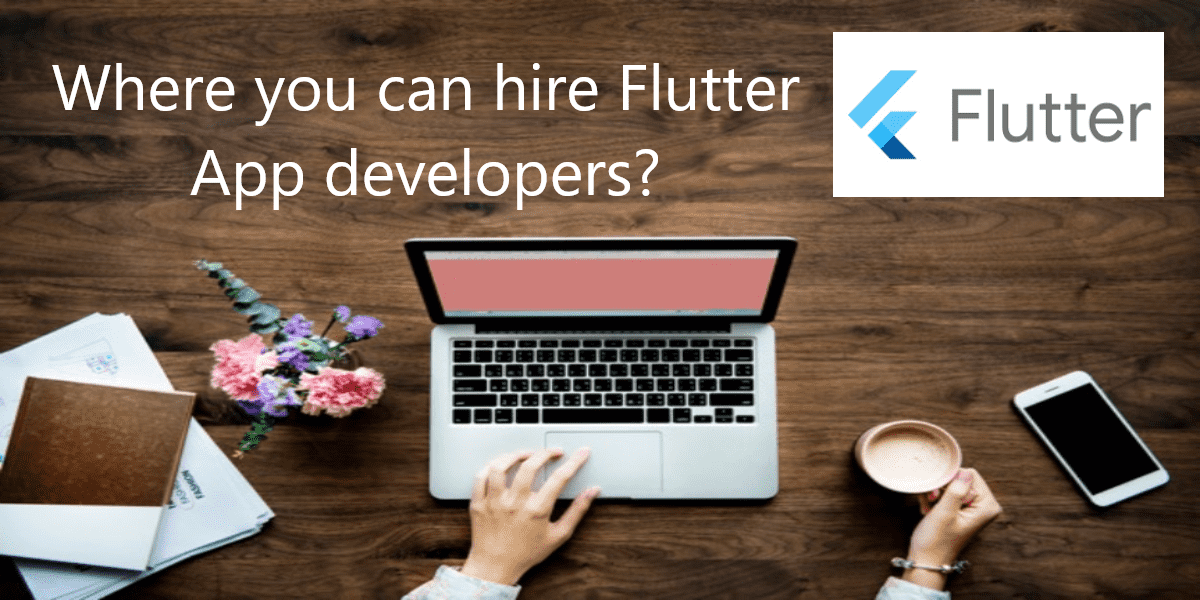 Where you can hire Flutter App developers?
In this article, we will talk about some of the ways in which you can find a perfect developer for your company/project. So, we will see where you can hire Flutter App developers.
Where you can hire Flutter App developers?
Hiring developers for your company is one of the most important processes. The hiring process has many steps. And the decision taken during each of those steps will decide the results of your project. In such a case, how to take such decisions is a big question. What are the ways to find the perfect developer for your company/project?
Why Should You Hire Flutter App Developers?
Flutter mobile development is considered the best option while building applications. You may think why it is the best option compared to other programming languages. It is because flutter is a cross-platform framework. That means it allows developers to create applications for both Android as well as IOS.
It can be used to develop desktop applications and the back end as well. This is done with the help of a single shared codebase. It allows you to run your code on every platform. That's why developers are preferring Flutter more than any other programming language. 
Flutter developer's responsibilities
Flutter developers' responsibilities are not only to build applications in flutter but to also provide post-maintenance services to the clients. Some other responsibilities of flutter developers include:- 
Writing clean and concise code in a flutter as well as reviewing it.

Fixing bugs and other issues in the application.

Managing and assisting in the app development lifecycle.

Researching new Flutter libraries and tools and keeping up-to-date.

To optimize client applications.

To redesign outdated applications using flutter.
Flutter developer's skills
Flutter is somewhat relatively new compared to other programming languages as Google released the first stable version for Android and iOS in December 2018. But still, the number of developers is over 2 million worldwide. Being relatively new you can't find anyone having more than 3 years of experience. But still, the key skills that every Flutter developer should have irrelevant to experience are:-
Knowledge of Flutter and Dart.

Experience with any other mobile programming language, such as Kotlin or Swift.

Understanding of Agile development and Agile approaches.

Knowledge of version control systems like Git.

Experience in Rest API.

Knowledge of databases such as SQL.

Problem-solving, communication skills, and social skills.
Where To Find Flutter App Developers?
There are not many flutter developers currently in the market compared to other mobile programmers and the demand for flutter is growing every day. There are various ways by which you can hire flutter developers. Some of the ways to hire flutter developers are listed and discussed below:-
Hiring in-house flutter developer
Hiring an in-house developer is a challenge because you need to make sure you have all the best conditions for your future employee, from a good salary & bonuses to a workspace and equipment. All this comes at a huge cost, and hiring a developer can take several months. If a developer leaves, you'll need to invest your time once again into recruiting & training another employee, which may halt the development process.
Also, hiring in-house developers limits your chances of getting potential candidates, as you'll need to look for a developer in your area. Hiring an in-house developer is great for companies that already have an IT department & have all the processes in place for hiring, nurturing, and managing a development team. 
Hiring a freelancer
If you think that hiring an in-house developer is too costly and complicated, and you also want to expand your talent pool then freelance developers are the first who come to mind. They're not as costly as in-house developers and you don't need to pay for their taxes and workspaces, and you pay only for the hours they work. Many businesses, especially small companies, and startups start with freelancers. Today, there are lots of freelance platforms that protect buyers and give them an opportunity to find the best candidates through reviews. This makes hiring a freelancer less risky than it used to be.
Nowadays, building a quality app that can survive on the market requires a whole team of experts such as business analysts, managers, developers, designers, and quality assurance specialists. Managing a team of several freelancers is an extremely challenging task. Generally, freelancers value independence over teamwork, & teamwork is essential for software development. Also, communication and coordination can be a challenge.
Outsourcing Flutter app development company
If you don't have the resources and time to hire an in-house Flutter developer and hiring freelancers is too inconvenient then the best option for you is to outsource your Flutter app development. Many companies from small businesses to large enterprises choose the option of outsourcing because of its convenience & cost-effectiveness. Outsourcing is a partnership with a Flutter app development company where you sign a contract and discuss the whole development process with the vendor. Basically, you get a whole team of experts including developers, business analysts, project managers, and much more.
You can modify the team according to your wish. Suppose you have your own QA tester or project manager, you can handle those tasks yourself & hire other team members for development purposes. Most outsourcing companies are flexible and will provide you with only the professionals you need. 
However, your team is still remotely located so you'll need to establish communication. If you hire developers from a country with a very different culture from yours, you can encounter differences that can make communication a bit more difficult. The English level of your outsourcing specialists may be too low for effective communication, so it's good to test developers' English skills as well before signing a contract.
Conclusion:
Thanks for being with us on a Flutter Journey!
So, in this article, we talked about where you can hire Flutter App developers. Make sure to check out our other article related to Flutter. Also, feel free to comment and provide any other suggestions regarding Flutter.