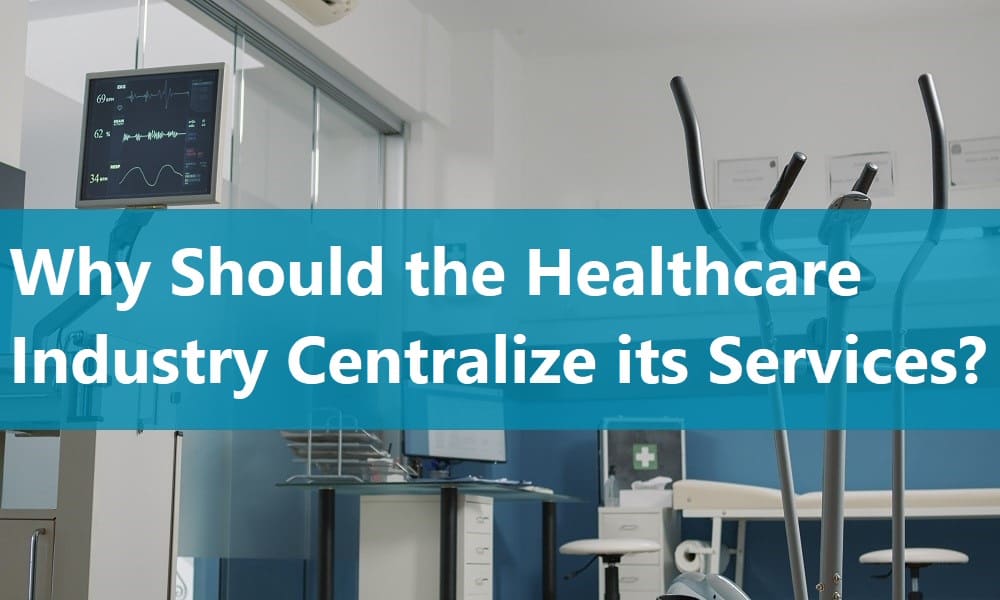 Why Should the Healthcare Industry Centralize its Services?
Innovation is reshaping the world we live in today, bringing us closer to a high-tech future. Healthcare has been dramatically impacted by the development of a centralized information system.
Finally, it reduces operational and administrative costs by improving treatment quality, increasing safety and security, and enhancing patient privacy.
The healthcare IT services' telecommunications tools are simple and widely used by a large population, reducing the risk of additional viral spread. Centralized healthcare software solutions have made it easier for people to get information, and, as a result, it's easier for them to get medical care during these challenging times.
It's impossible to deny that healthcare IT has to be centrally managed. Within a few minutes of searching online, people may locate what they're looking for, learn about it, and connect with others.
Build Your Healthcare App
Let's Discuss Now
In this way, everyone has access to the information disseminated. The use of health information technology helps the general population better understand infectious diseases, health status, preventative methods, and the many diagnostic and therapeutic techniques currently available.
To maintain a healthy and balanced state of health, individuals have the freedom to choose the best healthcare facilities and specialists for their treatment. It is impossible to list all the advantages of using centralized healthcare IT solutions, so we will focus on five of the most important ones.
As a healthcare provider, it is crucial to find ways to provide all of your team members with access to a single, central database of patient information. If you're well-prepared with big data and health information, the procedure will be easier for everyone involved.
1. All digital needs in one place
This benefit is self-promotional. It may look challenging to locate vital information on paper. The total quality of medical treatment might be harmed by using only temporary patient data. It may be misplaced, misfiled, or buried under a mound of essays anywhere.
Everyone would get the health information they need if file access were made more accessible. Systematizing declaring allows for more efficiency while reducing the number of slip-through-the-crack blunders.
2. Simplified management
By eliminating the need for clunky, human-flawed record-keeping, great health information management software removes the risk of human mistakes.
Additionally, healthcare software solutions' correct filing and organizing ensure that patient records can be obtained quickly. It's not only about storing and retrieving documents; it's also about making them available to you, which IT solutions are all about.
3. Auditing can be improvised
In the healthcare business, audits are also inevitable. Your personnel may find it burdensome to receive an audit notification more times than they care to count from its services for hospitals. Audits can be a concern if you don't use a centralized file to log in to the system.
Many hours or even days may be required to enter and analyze data. Recall that even healthcare providers want dependable people and tools to fulfill their taxes and accounting requirements.
4. Sensitive data protection
Paper-trail medical care's unpleasant fact is that lost data happens all the time. Searching for data that have been lost can be expensive (and also cause a great deal of irritation.) If your data are stored online in a centralized location, they won't be lost!
In the absence of technology capabilities such as comprehensive text search or simply the simple ability to quickly skim several papers, looking for misfiled files might feel like a needle in a haystack. As a result of a well-organized data access system, productivity and performance can be improved.
5. Increasing the level of openness
The history and records of patients aren't always easy to find for healthcare practitioners when they have to rely on paper. Every person can submit notes and testimonials about patients' histories with a systematized healthcare management solution.
There is no need to wait for a response to concerns or questions. When everyone gets access to the same information, it is much more convenient.
How has the healthcare business benefited from digital healthcare technologies?
Treatment that is both better and more accessible
According to several observers, one of the most significant impacts of innovation on health care has been increasing accessibility. There are now many more possibilities for inquiry and research in healthcare IT, allowing experts to make healthcare more efficient and driven than ever before.
Enhancement of patient care and outcomes
Improved healthcare IT services are another important sector that has grown and will continue to grow. In many ways, information technology has improved the safety and trustworthiness of patient care.
Hand-held computers used by front-line medical personnel and nurses to input critical real-time information, such as vital signs, and later to update their medical records is an excellent demonstration of the advantages of healthcare information technology.
Boost medical care and disease prevention
Maladies, their causes, indications, and symptoms may be classified into a massive database by the WHO, which has over 14,000 unique codes. Doctors and scientists can use this resource to track, retrieve, and utilize relevant information in the fight to control illnesses and improve health care outcomes in general.
The software also plays a vital role in tracking procedures and generating and changing findings. However, this information may also improve treatment quality and overall efficiency.
Conclusion
Healthcare and Tech is Flutter Agency's area of expertise. Flutter Agency a well known healthcare app development company with in-depth knowledge HIPPA compliance. You can develop a healthcare app with Flutter Agency. Let us know if there's anything we can do to help you.