Complete Flutter Project Solutions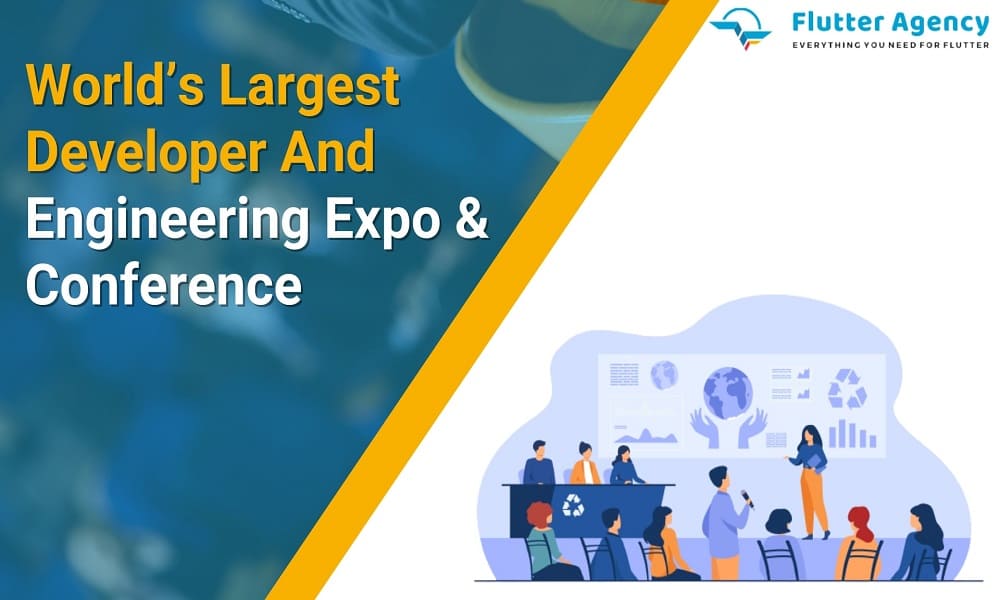 DeveloperWeek – World's Largest Developer And Engineering Expo & Conference
DeveloperWeek2023- the world's experienced developer and engineering conference and expo with 8000+ engineers, software architects, IT leaders, experts, technical executives, and professionals from 115+ countries for learning skills, best practices, and networking. It is the 11th annual conference of DeveloperWeek that is LIVE in-person on Feb 15-17, 2023, and VIRTUAL globally Online on Feb 21-23, 2023. However, this conference covers an about the ProductWorld and CloudConnect.
What type of topics is covered at DeveloperWeek?
DeveloperWeek is an event organized for true greeks, and it involves almost everything new in the technological world. This year, AI & Machine learning, wearable technology, sensors, and more advanced topics are included in this DeveloprWeek's conference tracks. In 2022, the conference speakers came from reputed companies like IBM, Cisco, and Netflix. 
Overview Agenda
IN-PERSON (Oakland Convention Center, USA)
PRO Workshop Day | Feb 15, 2023
Conferences | Feb 15-17, 2023
VIRTUAL (Online)
PRO Workshop day | Feb 21, 2023
Virtual Expo | Feb 22-23, 2023
Conferences | Feb 21-23, 2023
About DeveloperWeek
Every year 8000+ developers, engineers, software architects, managers, dev teams, and executives from 100+ countries gather for DeveloperWeek to discover the latest in developer technologies, tools, platforms, and languages.
DeveloperWeek 2023 is a huge developer conference and event series with a 1000+ attendee hackathon, 800+ tech hiring expo, workshops, technical talks, and keynotes.
DeveloperWeek has covered all the new technologies, like AR, VR, Artificial intelligence, JavaScript frameworks, Flutter, Blockchain, and more. It has also put the spotlight on new technologies. Leading firms have participated in past developerweek events that include Facebook, Google, Red Hat, Neo technology, etc.
There is incremental change when we talk about technology; after that, there is fundamental innovation. The developer technology, from blockchain and artificial intelligence to big data and quantum computing, will describe the fundamental innovation experts can build on for years to come. We live in the DevTech age, where the technologies and tools have the most disruptive and fundamental technology innovation in the market.
Conference Speakers
Shawn Ahmed, Chief Product Officer, CloudBees
In this technological world, we have to create software that must meet regulations and compliance needs before it goes into production. In this scenario, the cognitive load on the expertise becomes untraceable when the shift-left demand asks the developers to become experts in making the software-specific regulatory needs. But what does a shift-left scenario done right look like?
It is when the engineers did not have to become security and compliance experts. However, it still meets every regulatory compliance requirement even after that while maintaining development speed and quality. 
Cullen Jennings, Chief Technology Officer, Cisco
With the new norm of remote work and collaboration, there is little doubt about creative, more immersive ways of connecting. AR, VR, and metaverse are beginning to provide businesses with compelling use cases and bring people together to interconnect in virtual spaces, which was only possible with the person face-to-face meetings. However, despite technological advances, building high-quality representations of natural objects for the metaverse remains an immense challenge. Hence, I came away with a new understanding of how humans and objects are represented in the metaverse and the practical knowledge to select an appropriate technology to make the most authentic user experience for the innovative virtual use case.
There are many more speakers; you can click here!
Conclusion
In 2023, the world's most prominent 11th conference was held for engineers and developers. Hence, the experts will learn about advanced technologies, tools, platforms, and languages that help you develop a mobile application with feature-rich quality. 
Content Source: https://www.developerweek.com/
Talk with our Experts