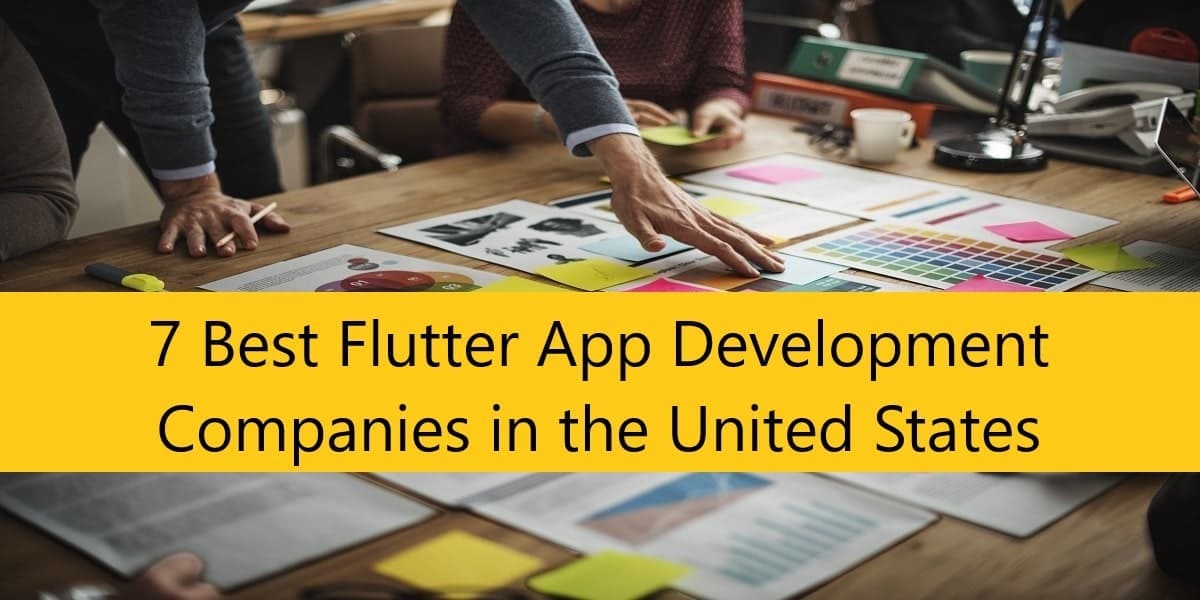 Leading 7 Flutter App Development Companies in the United States
Flutter is one of the most sought-after technologies among brands for app development initiatives. Statistically, around 90,000 mobile apps are made with Flutter in the Google Play Store. Multiple companies choose to use this software and focus on Flutter app creation due to the high-quality functionality and scalability they get from it.
Statistics show that 60% of Flutter users utilize Windows, 13% with Linux, and 27% opt for macOS. It is one of the most efficient mobile and web-based app development frameworks. For best app results, companies turn to professional agencies for flutter app development.
The most prominent regions for Flutter are the USA, China, the EU, India, and Brazil. This article covers the top companies available in 2022 from the United States alone.
Talk To Our Flutter Experts!
It's Free
Benefits of Flutter Technology
Flutter is one of the most useful technologies for app development, operating a single codebase. Developers can create apps for desktop, web, mobile, and embedded devices simply with Flutter and its successor, Flutter 2.0. The following are the most benefits of using this technology.
Native performance – A Flutter toolkit covers many components, libraries, and widget choices. Developers can use this to create an app similar to native Android or iOS apps.
Faster development – Cross-platform development is faster due to the availability of one codebase for multiple app development projects. Therefore, the flutter app developers create applications that can easily work on iOS and Android devices.
Lowered cost – A top Flutter app development agency would spend comparatively lower for their project than a standard development company. This is due to a smaller team and less development time; both are common for Flutter app development. Therefore, you can budget your funds for other areas of your company.
High performance – Flutter performs at faster, efficient, and more robust capabilities than other cross-platform systems, like React Native.
Top companies for Flutter app development in the USA
In terms of the flutter app development companies in the USA, here are the most reliable and profitable choices in 2022.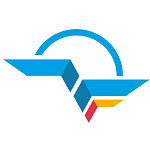 1. Flutter Agency
Founded: 2018
Location: USA & India
Company Size: 10 – 49
Hourly Rate: $25 – $49
Project Size: $5000+
Clutch Rating: 5/5
Website: flutteragency.com
One of the most reliable companies for Flutter app development is the Flutter Agency. The experts here offer a wide range of services related to this development to a wide customer base across different industry verticals. This company caters to various clients from small-scale businesses to enterprises that require quick and high-quality app development services. The specialists at this top flutter app development agency study the prevalent market trends and standards to create efficient apps for customer satisfaction. Over its years of operation, the company has delivered more than 100 projects. Currently, they are focusing on many more projects.
The team has created, designed, and launched a wide variety of applications for iOS, web, Android, and mobile platforms. Services available through the agency are extensive as well, such as Agile development, native development, TDD, hybrid development, third-party API integration, UI/UX design services, and Flutter testing services. The company is mostly customer-oriented, and as such, mostly handles customer-recommended projects.

2. intent
Founded: 2008
Location: Poland & USA
Company Size: 50 – 249
Hourly Rate: $50 – $99
Project Size: $10,000+
Clutch Rating: 4.9/5
Website: withintent.com
A notable company for a mobile app development company in the USA is .intent, previously known as inFullMobile. The professional developers and designers here are trained in diverse technologies like Flutter. They use their skills to design, develop, and deploy UI/UX-rich apps after a basic discussion about the app idea.
The team here helps with researching, prototyping, consuming testing, Code review, Deep R&D, Quality Auditing, and MVP Development.

3. Merixstudio
Founded: 1999
Location: Poland, USA, UK & Germany
Company Size: 50 – 249
Hourly Rate: $50 – $99
Project Size: $25,000+
Clutch Rating: 4.8/5
Website: merixstudio.com
One of the top flutter companies in the current period is Merixstudio. The development experts at this agency primarily follow Agile methodologies in their work initiatives. For this, they rely on the single codebase benefits available under Flutter, alongside other technologies.
Many companies and individual entrepreneurs hire Merixstudio for common services: Flutter mobile app development, web app development, software development-centric consulting work, and product design. In addition, the team at this company delivers a wide range of user-friendly solutions for their clients, like software modernization, startup DNA, and ML/AI.

4. Addevice
Founded: 2014
Location: Armenia
Company Size: 10 – 49
Hourly Rate: $25 – $49
Project Size: $5,000+
Clutch Rating: 5/5
Website: addevice.io
Addevice is another notable mobile app development company in the USA with developers proficient in Flutter app development. The team here focuses on visualizing and creating custom mobile apps for their clients. Addevice has experience with these projects across different industry sectors.
Companies can opt for services like enterprise app development, social networking app development, photo/video creation, healthcare app development, Augmented Reality Applications, AI solutions implementation and development, and Image Processing/Manipulation.

5. MyOxygen
Founded: 2001
Location: United Kingdom
Company Size: 10 – 49
Hourly Rate: $100 – $149
Project Size: $10,000+
Clutch Rating: 4.8/5
Website: myoxygen.co.uk
One of the top agencies for software development in the USA is MyOxygen. The objective the company and its professionals focus on is finding unique web and mobile app solutions for optimized and modern business-enhancing operations. The team here focuses on quick prototype creation and delivery, fast marketability, and scalable product development.
They focus on Flutter app development services to offer error-free and fast-processing secure apps for their users. Some of the main industries this company caters to are AgriTech, Energy/Utility Services, Manufacturing & Industrial IoT, Defence/Engineering, and HealthTech.

6. Geekbears
Founded: 2015
Location: USA & Mexico
Company Size: 10 – 49
Hourly Rate: $50 – $99
Project Size: $50,000+
Clutch Rating: 4.9/5
Website: geekbears.com
A top flutter agency in the United States is Geekbears. The professionals here mainly provide development assistance with SaaS and mobile app development projects. They are some of the leading experts in creating solutions with intuitive user experiences, various app features, and seamless navigational quality.
Their services mostly cover UI/UX app design work and customized app development, using modern technologies like Flutter.

7. WEZOM
Founded: 1999
Location: Ukraine, Poland & Germany
Company Size: 50 – 249
Hourly Rate: $25 – $49
Project Size: $25,000+
Clutch Rating: 5/5
Website: wezom.com
Another top company for Flutter app development is WEZOM. Here, professionals in charge handle all stages of app development, prototyping, designing, and deployment diligently. In addition, they are experienced in mobile app development for various industry types and deploy them across iOS and Android platforms.
This is a leading agency that offers other development services as well. Moreover, regarding Flutter app development, WEZOM professionals work on Transport & Logistic apps, taxi app development, task planning, CRM, and data management.
Conclusion
Overall, many companies in the USA offer usable and high-quality Flutter-based app development services. Some offer specialized services, while others focus on creating custom apps with standard features.
Before deciding on any one company, research their services and applications. Thus, while hiring the best service provider for your demands, keep your main requirements in mind.