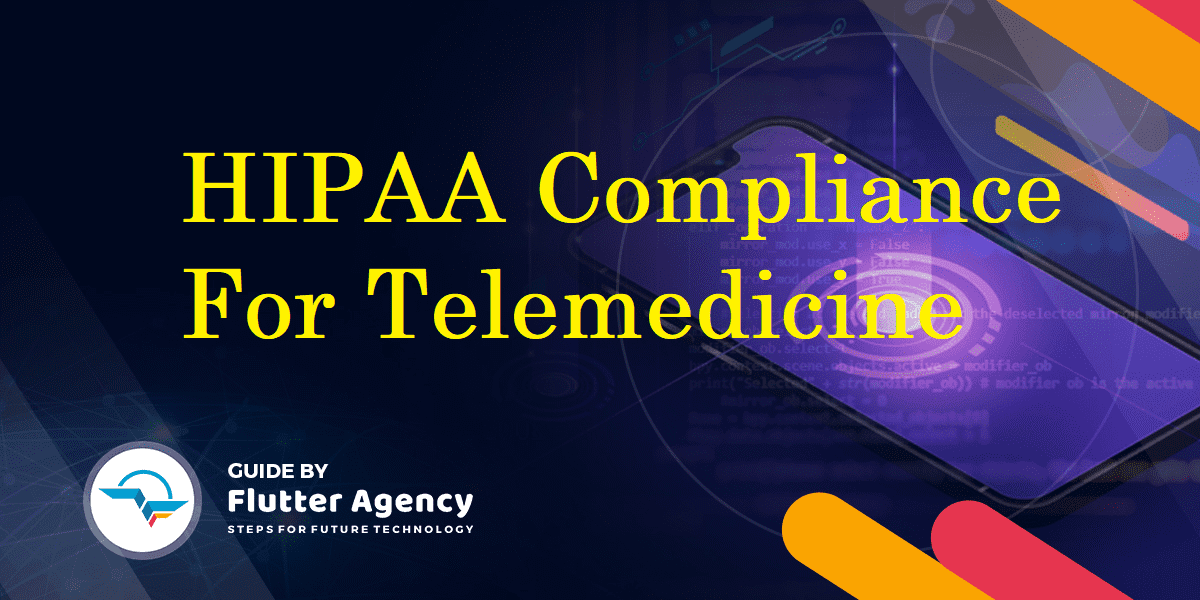 HIPAA Compliance For Telemedicine
HIPAA Compliance For Telemedicine
With so much variation in healthcare delivery systems, most providers are now changing their business models to meet the needs of patients. It is rapidly strengthening digital healthcare technology because that delivers unprecedented growth to healthcare providers. Among all digital healthcare solutions, HIPAA compliance for telemedicine makes the most eminent impact on the healthcare sector. 
Enhancing digital proximity enables quality care anywhere, anytime, in the world. Because of its advanced patient-centric and value-based care outcomes. When the communication is directly between physician and patient, the medical professional often mistakenly believes that communicating with ePHI is acceptable.
We wore the little respect given to the channel to communicate with electronically protected health information (ePHI). Medical professionals follow the HIPAA Guidelines on Telemedicine. So that it follows rigorous standards for communication so that are deemed mandatory.
HIPAA Compliant Telehealth Platforms
HIPAA Compliant Telehealth Platforms used for electronic information and telecommunications technologies to support and promote long-distance clinical health care. The patient and professional health-related education, public health, and health administration are specified by the United States HRSA (Health Resources and Services Administration). Get your HIPAA Compliant Telehealth Platforms (Mobile Apps) with the help of the best healthcare app development company (i.e. Flutter Agency).
What is HIPAA/HIPAA Compliance? 
HIPAA implies Health Insurance Portability and Accountability Act, a United States legislation. That aims to deliver data privacy and security maintenance for safeguarding medical information. It is organized to diminish healthcare fraud and misuse by setting industry-wide standards. For healthcare (HIPAA compliance for telemedicine) information on electronic billing and other procedures.
HIPAA compliance is the adherence to the physical, administrative, and technical safeguards outlined in the HIPAA. Institutions and business partners must maintain to protect the integrity of Protected Health Information (PHI). It also requires the preservation and safe handling of specific patient health information. The Comprehensive HIPAA Compliance Guides how your organization complies with Privacy. Also with Security, and Violation Notification Rules of the Health Insurance Portability and Accountability Act (HIPAA).
Hospitals, insurance companies, and healthcare providers need to ensure HIPAA compliance to protect private and sensitive patient data. HIPAA compliance is the process that business partners and covered institutions undertake to protect Protected Health Information (PHI). It creates privacy protection and PHI that was standardized to prevent privacy degradation because of new technology.
At Flutter Agency, we have designed the best HIPAA-compliant telehealth platforms to educate patients. About the steps, they are taking with their technology developer to secure their confidential information. Key Concepts of Compliance: We have created this guide as an introductory reference. On the notion of health solutions so that it will help you understand.
Hence Flutter Agency is an award-winning healthcare Mobile Apps developer agency that takes your obligations under HIPAA seriously. Because we know, it is necessary to keep HIPAA in mind while setting up HIPAA compliance healthcare or telemedicine programs.
HIPAA Privacy Rule 
The HIPAA Privacy Rule designated national standards for individual medical records. And alternative personal health information that requires further investigation or treatment of a patient. Additionally allowing health plans, health care clearing, and health care suppliers to conduct bound health care transactions electronically. We can find a complete list of personal identifiers that are considered linking to an individual. And PHI health information in the section of the HIPAA Privacy Rule. 
HIPAA Security Rule 
We primarily associated the HIPAA Security Rule with Protected Health Information (PHI) and HIPAA Security Rule (SR). So it deals with Electronic Protected Health Information (ePHI) included in the HIPAA Privacy Rule.
The security rule deals with electronically stored PHI (ePHI) and stands out three classes of safeguards required for ePHI. And for administrative, physical, and technical – ensuring the confidentiality, integrity, and availability of ePHI. 
What is Telemedicine? 
If we only define the term telemedicine, that means treatment at a distance for the use of technology to improve patient outcomes. It uses digital devices and telecommunications technology to solve medical problems at a distance. And enables the opportunity to explore innovative healthcare technologies to improve the quality of care. 
We use primarily telemedicine for medical info exchanged securely from one computing website to a different one. Through transmission communication that improves the clinical health status of patients — announced by the American Telemedicine Association.
Telemedicine might be an unharness of health care services wherever distance may be a vital issue. The WHO (World Health Organisation) announced that all user information and communication technologies for-
diagnosis and treatment,

prevention of disease and injuries, and

the exchange of information for research.
Health care professionals carry the assessment out with the interests of advancing the health of all individuals. And their communities, to the continuing education of health care providers.
Nowadays, rapidly changing technology has made Telemedicine more advanced than ever before, making it advanced. And easy to use through various technology-based devices such as smartphone apps, cameras, videoconferencing, and wearable devices. Video connections have now become higher resolution, faster, and more reliable for communication on smartphones. Telemedicine video conferencing tapes are covered with HIPAA to make information transmission safer.
There are many aspects of the innovative concept of virtual care delivery, like remote monitoring, e-prescription, virtual appointment, and consultation. It has improved the quality of providing medical care with many applications and healthcare tools. And making the exchange of medical information possible in various formats such as text, image, video, document, or PDF. HIPAA compliant Telemedicine meets the needs of healthcare consumers and professionals. Overcoming geographical barriers that differ completely from traditional means of providing care. 
Telemedicine Mobile Apps is for?
Telemedicine software or Mobile Apps for hospitals directs preventive care and provide new means to communicate. Healthcare consumers with reducing the convenience of accessing health services when needed. It reduces the possible travel time and readmission time of patients. It improves the care process by allowing physicians to engage with patients through audio or video calls. Enhancing care and improving patient outcomes.
In addition, white label telemedicine platforms address all security and HIPAA concerns for the online protection of health information. Therefore, telemedicine has several approaches to provide medical treatment.
Some of the key elements of Telemedicine are-
Intended to increase patient outcomes,

Providing quality and value-based healthcare

Use of information and communication technology.

Discovering various digital technologies,

Overcoming Geographical Obstacles.
It contained some HIPAA Guidelines on Telemedicine HIPAA Compliant Video Conferencing in the HIPAA Safety Rule. They are- 
Allowed users should have the permit to ePHI, 

Secure communication systems that implemented to protect the integrity of the EPHI. 

It implemented communication monitoring systems to prevent accidental or malicious breaches with EPHI.
Patient privacy and confidentiality requirements that apply to in-person visits apply to visits made on video. Physicians use reasonable and safeguard to avoid EPHI to any unauthorized parties. Insecure means of communication such as SMS, Skype, and email should not use for communication at some distance from EPHI.
According to HIPAA guidelines on Telemedicine, any system of communicating at ePHI at a distance must have a mechanism. At a place, so that communications can monitor and remotely deleted if required or necessary. If we do not use the system for some time, the system should also have automatic log-off capabilities. Because HIPAA compliant videoconferencing is becoming common in the healthcare services market. So telecommunication technology provides telehealth services. 
Which encryption technology is used to secure telemedicine systems?
Is Zoom HIPAA compliant?
UME and Zoom HIPAA compliant web and video conferencing platform suitable for healthcare. Through HIPAA, telemedicine videoconference tapes are covered in a business associate agreement with Zoom before using the platform. And we use the platform (I.e. following the HIPAA minimum required standard). But it is the responsibility of the covered entity to ensure that we use correctly the zoom and that we always follow HIPAA regulations.
HIPAA compliant video conferencing for telemedicine is the best solution from the Flutter Agency. We guarantee that your personal health information should safely be protected. Because we are the best agency to provide the best HIPAA compliance telemedicine services. Chosen by many of the healthcare organizations, including a better understanding of HIPAA rules and regulations. 
Telemedicine videoconference tapes covered by HIPAA Security Rule? 
Yes, Telemedicine video conferencing tapes are covered by HIPAA security rules that require BAA. For example- Skype, Verizon, or Google to comply with the HIPAA guidelines on Telemedicine. Because videoconferencing is the safest way to share the patient's information. So your Business Associate Agreement (BAA) should determine how the company will ensure the security of your patient data.
Encryption methods, documentation on their security practices, and emergency protocols to name a few keys of HIPAA Telemedicine requirements. The requirements for patient privacy and confidentiality, which apply to in-person visits. But apply to video visits where developers protect patient information. 
Choose Best Agency To Become HIPAA Compliant Video Conferencing
If you are looking for help with HIPAA compliant IT infrastructure. Flutter Agency is at the forefront of HIPAA-compliant hosting solutions. The HIPAA Compliant Video Conferencing is painstaking. We completed business analysis procedures to deal with sensitive data healthcare apps. So that it avoids outrageously high fines and reputation damage.
Because we have our fair share in building HIPAA-compliant telemedicine apps. And we want to share the regulatory environment that helps you build well-protected apps. So if you aim to implement a HIPAA compliant telehealth or Telemedicine platform, learning from the experience of others. And we will help you in avoiding mistakes and shortcomings while developing your healthcare Mobile Apps.
So we have provided the set of tips on Telemedicine and HIPAA, which are only scratching the surface of the case to create a truly secure app. And each case should be researched and analyzed. So place the foundation for a compliant healthcare app and begin with the initial phase of development planning.
Our team comprising business analysts, software developers, and QA professionals design the system for the future. Contact us! If you want our experience in building HIPAA Compliant Telehealth Platforms healthcare solutions. We can help you build your asset. Because we have years of experience in developing mobile apps for different platforms.