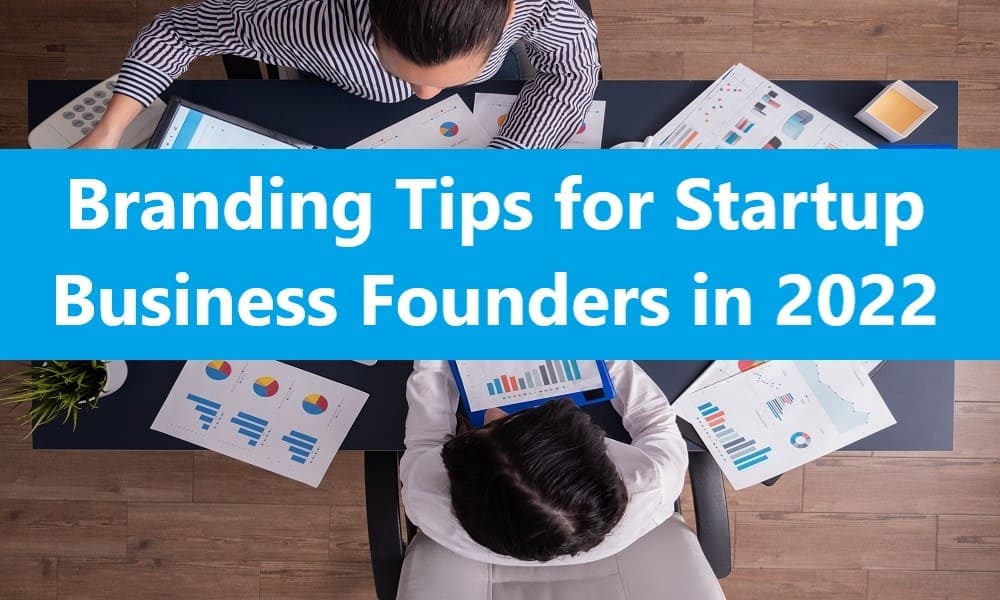 Branding Tips for Startup Business Founders in 2022
Are you thinking of starting your own business? And need some branding tips for startup business founders in 2022. And wondered why one should consult experienced Flutter developer for social & professional industry-specific applications? So in this article, you will learn a framework that will enable you to create meaningful branding for your startup.
So, many brands go through iterations over the years. And rebrands can indicate a new era, a new stage of development, and an intensification. Or broadening of services and products, or a more fundamental change in direction.
Creating a secure brand takes a lot more time than just looking professional. And you also need an established set of beliefs to drive your startup's behavior from the inside out. The enterprise you run is not just your dream home. But a place where the ambitions of many of your team members meet.
It is not just about providing a product or service to your customers. But – also providing them an experience that – they will determinate for a long time. An organization's brand – needs to be an accurate representation of who they are as a business or the missions you have. And how you want potential customers to see and think of you.
Why is a brand important for a startup?
Do you know – many startups favor not spending their time and money on their branding? And directly replicate their competitor's identity or current internet trends. In the long run- you will not be able to market a product or service successfully if you do not define a solid brand identity system.
So – startups that do a great branding job and communicate their mission and objectives. And connect well with their buyer personas will win in terms of emotional motivation over the corporates vying in the same niche.
Branding a great startup can capture the customer's subconscious with your business's products. And services to go with the competitor's products can inspire. Even competitors may have an extensive range of features, better pricing models, more experience in the market, etc.
So when you're building a startup brand, it's crucial to be synonymous with an idea. And when you are starting, you can be very ambitious with your development plans.
Some branding tips that every startup business should know:-
Go back to your tale when you first assumed about – building a brand around your venture. Your first thought session probably focused on what you would offer as a product or service.
Set your voice that hopefully, you have given a lot of thought to your personal story. Because now you need to take that story and highlight it. And some keywords that will act as the voice of your brand.
Decide company name. The substantial factors to consider when deciding on a name for your new company are how simple your title is. And how easy it is to remember if it has room for expansion. If it is available, and how it aligns with your brand voice. How does it fit?
Write a mission statement that is a staple for building the internal culture and driving future marketing materials. Having your brand voice in place should make the process of coming up with the moral mission statement a lot easier.
Put together a mood board where you can see your brand coming together, and this is probably the easiest part.
Finding colors for choosing your favorite color as your primary brand color can be tempting, but it certainly isn't the most logical thing to do.
Design your logo because we realize that this is where it gets kind of – tricky if you are not savvy in graphic design.
Choose your typography because there are thousands of fonts to choose from, but you can't rely on gut feeling. So making the right decision depends on the task, context, and a whole set of other factors.
Put everything together now – that you have everything that meets the minimum to build a solid brand. And it's crucial to take the time to present everything you've worked on.
Being compatible with your brand doesn't stop growing here – it never ends. Luckily, you've set yourself up for success by creating your style directory.
Being India's top-rated mobile app development company, Flutter Agency furnishes next-generation mobile app development services using Google's framework, Flutter. Our dedicated developers assist you from inception to final deployment and provide post-development support and maintenance services.
Because – our dedicated developers help you from beginning to end deployment. And provide support and maintenance services after development.
Our experts will help you identify challenges by evaluating your idea or existing web or mobile application. And provide you with the best recommendations for your business.
Flutter Agency a leading flutter app development company that promises you scalable and secure mobile applications for your business. Even our team makes sure that our solutions are correct and that you are satisfied.
Frequently Asked Questions (FAQs)
1. How can you connect your brand strategy with marketing?
It depends on your plans, and consideration of social media platforms, websites or content writing. The other way to reach your targeted audience is via a cost-effective mobile application. For example, the US app Etsy is the largest e-commerce store you can access through a hand-held device. It is a great way to reach millions of customers worldwide; for creating an application, contact our flutter application consultant.
2. How will you establish your mission?
Before designing the business app, you have to recognize the audience, able to communicate for our business purpose. A logo, tagline, and brand imagery will reflect the mission and vision.
3. What should your brand logo represent?
The logo should cover the brand voice keywords and can merge with the rest of your mood board.
4. Why is startup branding necessary?
With your brand's good name, you can get a loyal clientele and a substantial competitive advantage. You must highlight your unique features and tell the consumers about the gaps you will fill in.