Hire Flutter Developers
Looking to hire Flutter developer to join your team? Our talented Flutter developers are equipped with the expertise and passion to transform your app ideas into reality. With their deep understanding of Flutter's powerful UI toolkit and cross-platform capabilities, they will bring pixel-perfect designs, optimal Performance, and seamless user experiences to your mobile applications. Don't compromise on quality - hire skilled Flutter developers and bring your app ideas to life with confidence.
Full Stack Flutter Developer
Mid-Senior Flutter Developer
Why to Choose Us to Hire Flutter App Development?
When it comes to hire flutter app developers, Flutter stands out as a top choice for building high-quality, visually appealing, and performant applications. Here are the key reasons why we recommend Flutter for your next project:
Advantages of Choosing Flutter for App Development
Our Flutter App Development Services
We aim to achieve success through our highly scalable applications. Flutter is a challenging technology to grasp, and even though many experts are familiar with and skilled in using it, finding the best ones is never easy. Our team of talented Flutter developers dedicates themselves to making every application successful. We provide services to businesses ranging from small businesses to big enterprises.
Let's connect
Upgrade To The Latest Version Of Flutter
Custom Server-Side APIs Development
Flutter App Development From Scratch
Maintenance & Support For Your Flutter App
Our Technologies
We have been developing applications using Flutter since the launch of its Beta version. Because of that we have been able to acquire a great skill set in Flutter and following supporting technologies.
Android App Development | iOS App Development
Firebase | AWS | Google cloud
Wireframe | Figma | Adobe XD
Google Play Console | Apple App Store Connect
GitHub | GitLab | Bitbucket
GitHub | GitLab | Bitbucket
Google Play Console | Apple App Store Connect
Wireframe | Figma | Adobe XD
Firebase | AWS | Google cloud
Android App Development | iOS App Development
Why do our partners trust us to hire Flutter developers?
There are 6 important reasons our partners shared with us why they continue trusting us with Flutter hiring which we would be happy to share with you
MVP/beta version delivery in 3 months
Flutter Agency is the industry leader in bringing this practice. We have been working with startup founders for many years and understand that going live sooner and getting the beta users feedback is crucial for the app's success in the long term.
Quality
At Flutter Agency, we are particular about the quality of our deliveries. Our developers are trained to write well structured codes and perform unit and smoke testing of the developed features and functionality. For enterprise applications, we also provide a dedicated QA to make sure the development output is meeting the requirements.
Modern technology expertise
Apart from Flutter, our know-how of the modern technologies is the additional benefit we pass on to our partners so they choose the right tech stacks for their app which help them in scaling the architecture at expansion phase instead of building it from base again.
Time zone aligned
We keep a few hours of overlap with our partners time zone for the sync ups. We have supported many silicon valley based tech startups in pacific time and also supported Sydney based enterprises in AEST. We have easily communicated and aligned with their team during our ongoing and past engagements.
Transparency
We have a transparent reporting system where we will share daily work summary over a chat/email with our partners and meet them once a week to share an update and discuss the further development roadmap. Our team is well versed with tools like Slack, Jira and Asana for daily communication and ticket management.
Section
We have an established evaluation process for each inquiry we receive. In the proposed architecture we divide an application into different layers/subsystems. Each component can run independently and has specific responsibility only. Any issue in any specific component will not break the whole system.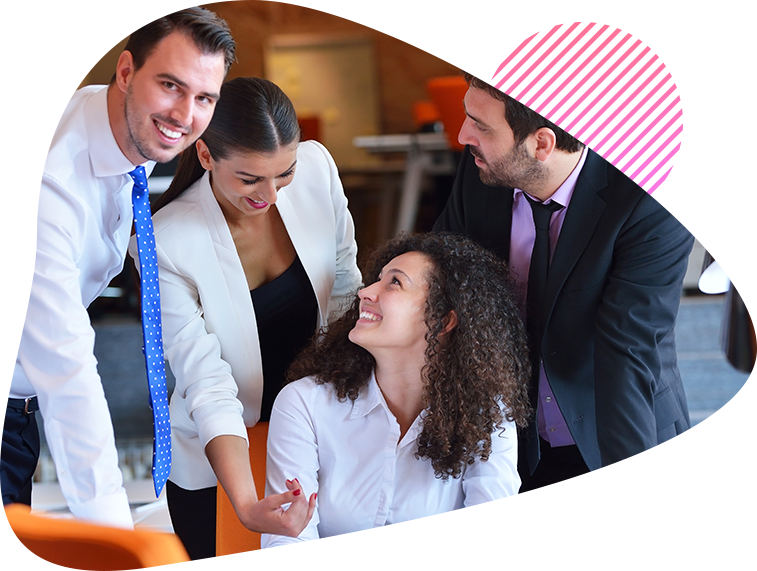 Schedule a Developer Interview
We are delighted to hear your contract engineering requirements to hire flutter developer.
Let's Connect
Great Mobile And Web App Development Skills
Flutter Agency has great mobile and web app development skills using Flutter and Google Cloud technologies. Flutter Agency has demonstrated a good depth of knowledge and overall end-to-end expertise working with Google Cloud and Flutter. The team is communicative, flexible, and responsive, and they change their composition as needed. Additionally, they offer excellent mobile app development skills.
Amazing Team To Work With
They're an amazing team to work with, and they provided us with great results. The app's beta version was launched on time and helped achieve the client's initial backlog, satisfying their expectations. The team was highly proactive from a project management standpoint, and internal stakeholders were particularly impressed with the vendor's quality of deliverables.
Excellent Work
First time I've worked with an agency which wasn't a personal recommendation and they exceeded my expectations. The final MVP had new features which increased customer engagement. The one-person team successfully developed new experiences, working autonomously and quickly with each task. Flutter Agency consistently under-promised and over-delivered on the project.
Flutter Developers Hiring Models
We developed 250+ apps in various domains so we suggest you to the best suited engineer or team experienced in the similar domain for you to leverage their expertise. We offer flexible engagement models for our partners depending on their app development needs.
On Site
Development Model
98
% Client Retention Ration
What are the benefits of hiring Flutter developers from the Flutter Agency?
We have some top Flutter engineers on our team. We assign them to you so you can leverage their excellent skills to derive the best possible solutions for your projects. Some more benefits of hiring Flutter experts from us:
Top Flutter experts available to hire
Easy management
Easy hiring options
No-cost estimation for your project
Cost-effective hiring packages
How can you test our Flutter developer's expertise?
You can schedule a direct interview of our Flutter engineer with your tech lead via a video call. You can also conduct some live programming tests to check the developer's skills.
And once you are satisfied with the developer's capabilities, you can hire the resource.
Why is our dedicated hiring model so popular?
We have a ready team infrastructure that is Ideal for startups and agencies
You save tons of time recruiting each team member
You are building a team that develops your product and takes care of it after going live.
So you have the after-delivery SLA (Service Level Agreement) challenge covered as you can continue with the same resources
Having worked with 15+ startups and 7 agencies with Flutter development, our developers are well-versed in the entire product development process. As a result, it gives Performance-based delivery
We do provide a tech lead along with the developer for the suggestions required before and during development on system architecture at NO EXTRA COST
What can the hired Flutter developers do for you?
Our Flutter experts can help you with:
Custom Flutter app development
Enterprise mobile app development
Flutter web application development
Map the development roadmap
Platform migration
Firebase cloud functions development
Backend integration
Do you have expertise in other modern technologies?
Yes. Other than Flutter, we have expertise in React, Node, Java Spring boot, Python and PHP. We have
delivered Enterprise level applications in these technologies to our partners
Looking to discuss your app idea?