Support and Maintenance
A trusted Flutter application development company having solid the expertise in Flutter & providing services to the enterprise and individual businesses.
Mobile application support & maintenance
With our maintenance and support services, your app will forever remain relevant; get the update on time for the new OS, code quality, security checks, and new features.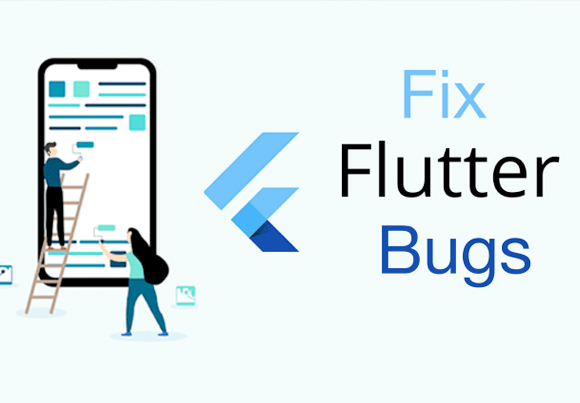 Fix the bugs
Bugs are unavoidable, but it is curable. We can eliminate the errors in the ode after thorough testing and work to minimize them in the future.
Update the app
Our dedicated team will offer the updates on time, which is essential for your users. We will also write a creative and innovative description for the app stores.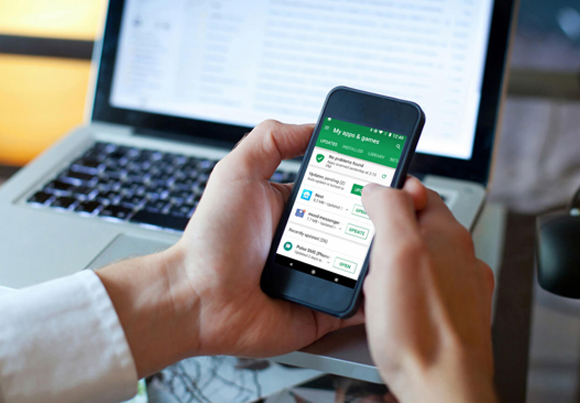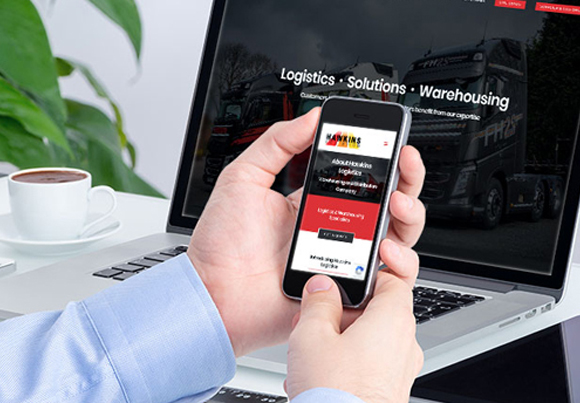 Implement new features
Our Flutter app development team will integrate the new functionality, expanding your business possibilities and giving more value to the users.
Library and OS updates
Every year new OS and libraries come out into the market, and we ensure to use them in your business as an advantage before it goes live.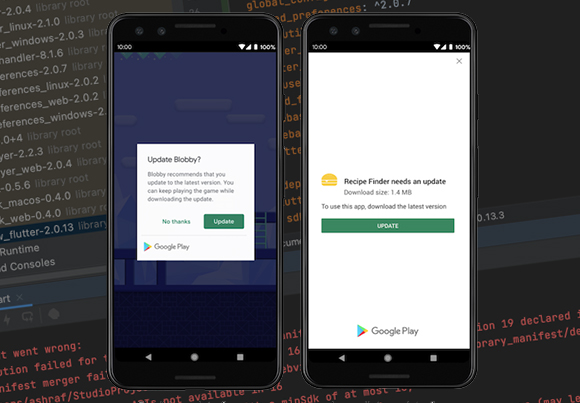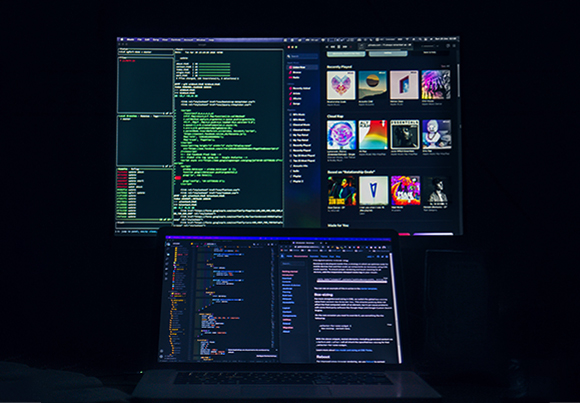 Code maintenance
At Flutter agency, we did not like the poor code quality and the abandoned apps. Maintenance is a tiny part of every product life cycle, and we are always happy to do it.
Migrating data
If you require moving the data from one framework to Flutter, your Fluter app developer will deliver the seamless migration in a minimum of time.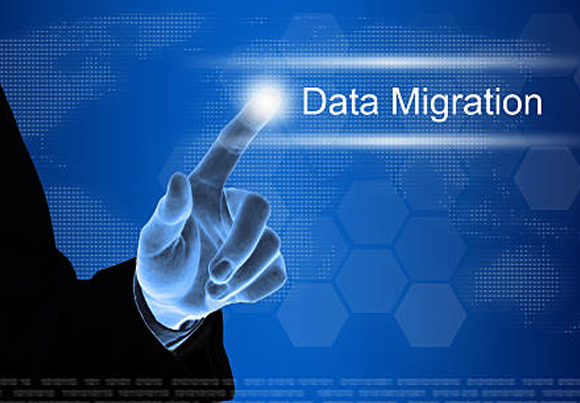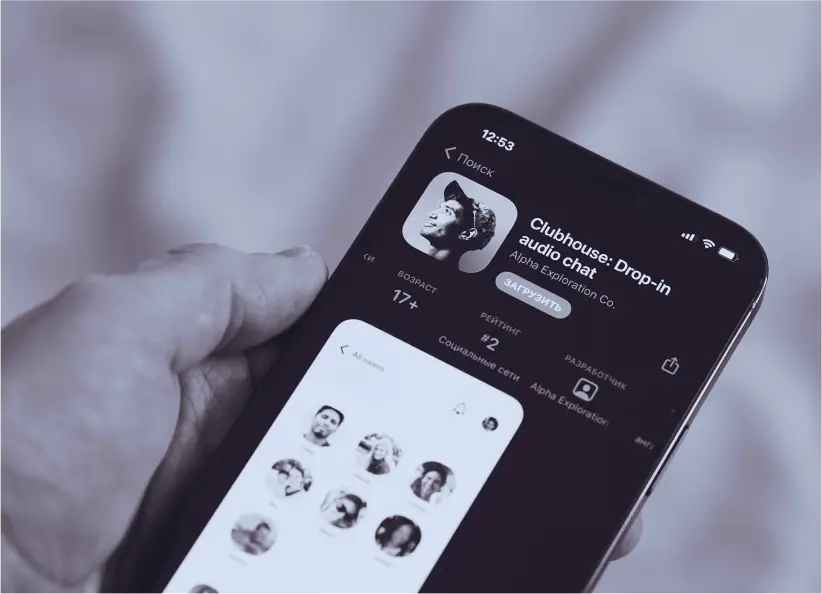 Enhances Performance
New features or updates may sometimes slow down your application. We assure you that it loads at rocket speed for the best possible user experience.
UI/UX improvements
We integrate and recommend the best UI/UX design practices dependent on your business requirements, user behavior, and advanced design trends in your domain.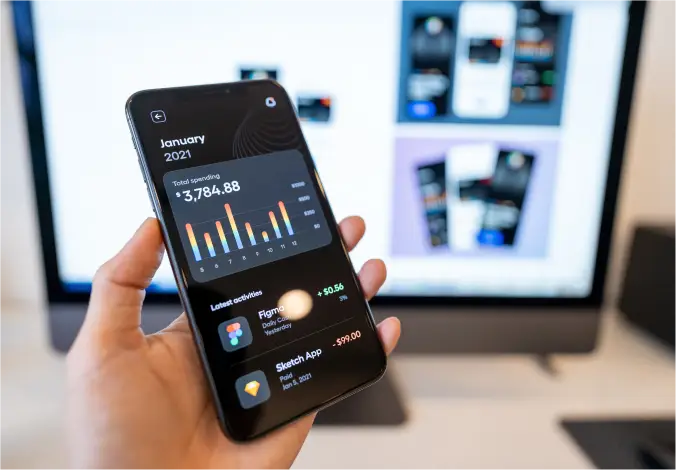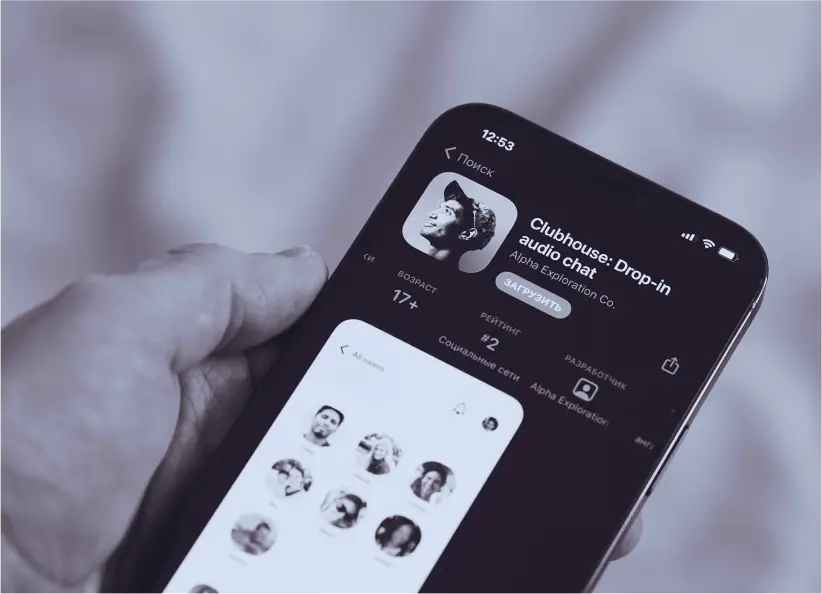 App management security
We will timely go through your web and mobile applications for security purposes, keep the documentation organized and update the security tools that leave hackers no chance.
Our Work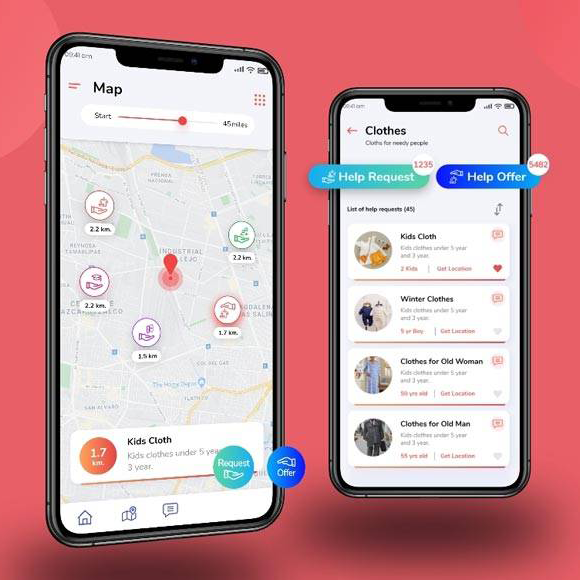 HipSmile
Application was developed for the Nonprofit organization 

Project objective was to develop an app which help building a connection between donor and receiver 

App allows donors and receiver to post an advertisement (Donations or requests) 

It's a location based app where donors and receivers can see the advertisements in the range of 70 kms from their fetched location. User also have an ability to search the location and can see the advertisement within 70 kms of that searched area 

Primarily there are 3 categories implemented which are health, education and material goods. Developed infrastructure is having an ability to add more categories in the future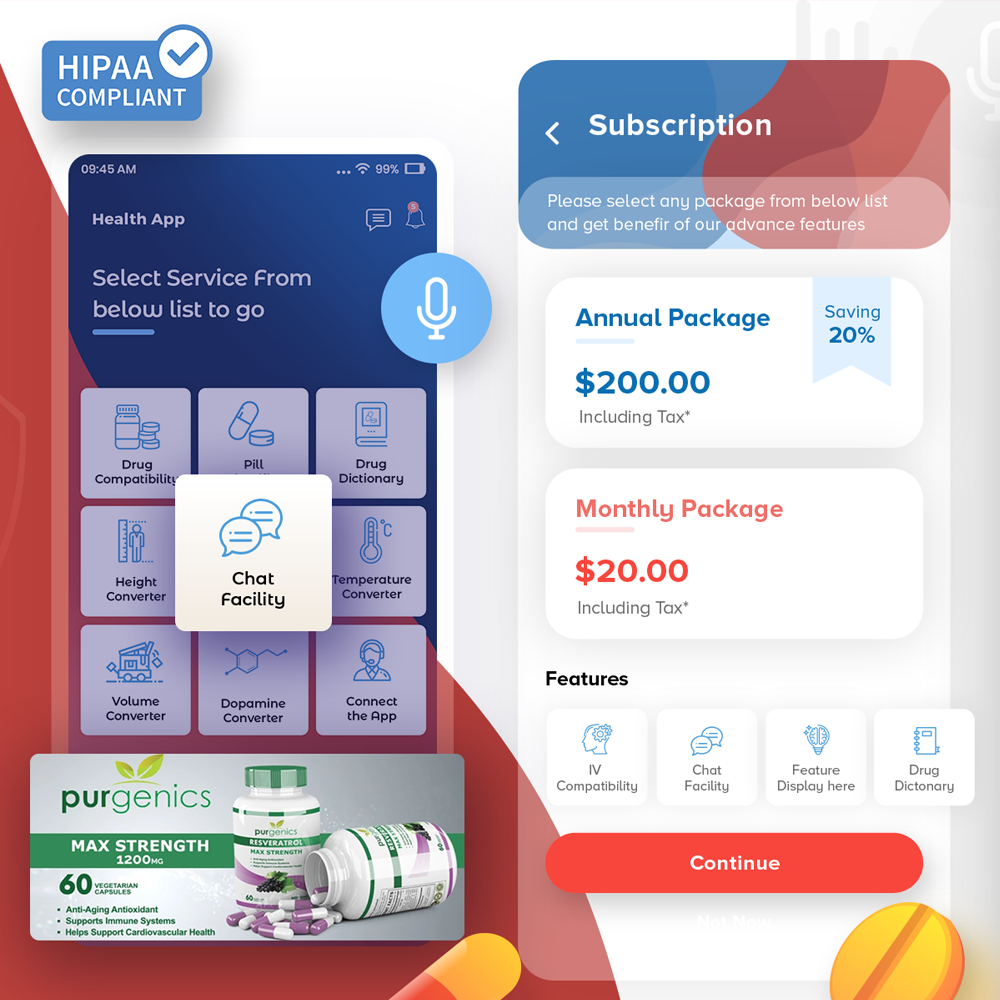 Medication Management By UME
It's a HIPAA Compliant solution with completed end-to-end encryption.
The medication management app developed by Flutter Agency is an application built for healthcare professionals such as nurses & caretakers as well as patients and their family members. It provides different functionalities in a single application.
The app is ideal to make quick and well-informed life saving decisions on the go. The simple design allows users to meet our Vision and Mission. This app will help all people to prevent various medication errors by providing them with a more convenient option!
The project scope was to develop a mobile app for healthcare with features like Chat, InApp Subscription, Pill Identifier, YSite Compatibility, and so on.
Provided end to end solution which includes Mobile App, Backend Development, and AWS Services as well. Designed this project based on Microservices based architecture created separate services for chat and another for Medical Data.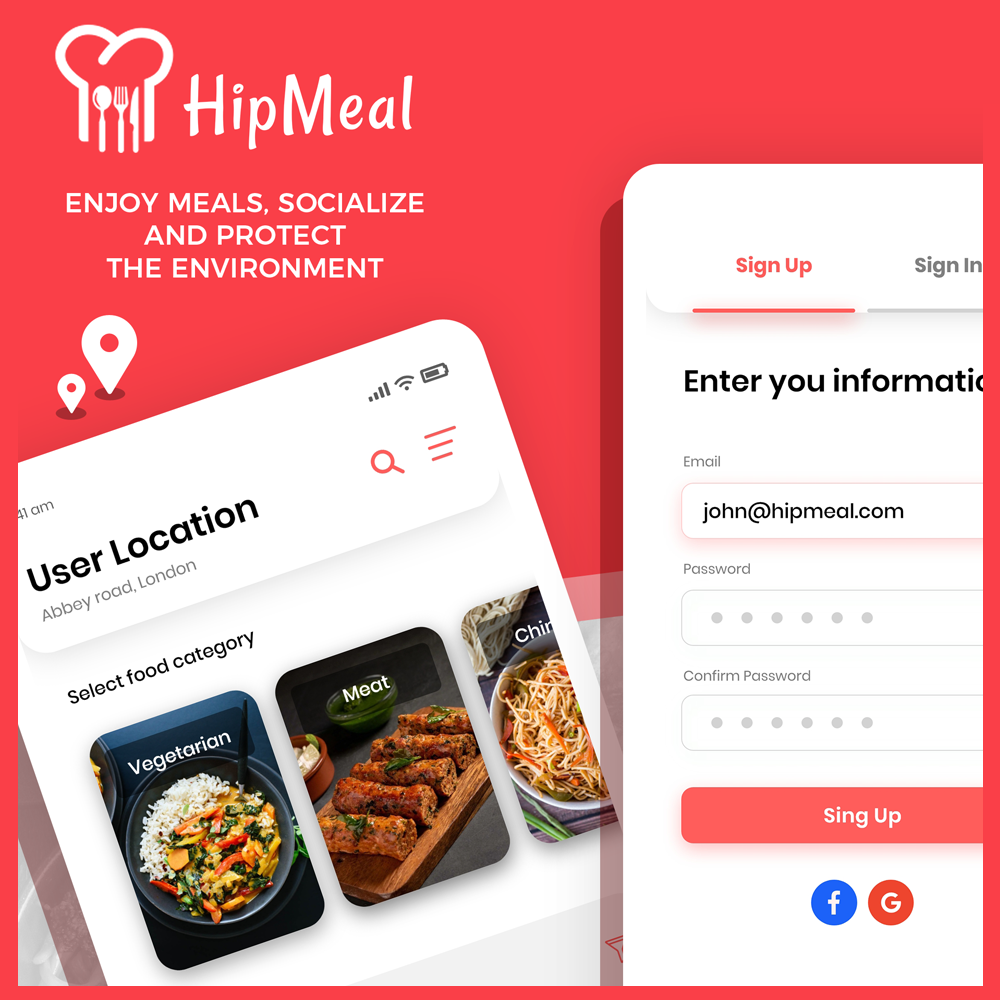 HipMeal
Application developed for a Swiss client who wanted to create a community that loves to share meals, recipes and be part of the fight against food waste.
It's a marketplace for the donors and receiver where they can meet and transact without money
The Platform provides the ability for a user to share as well as donate food for the needy
App providing an ability to find local foodies and make new friends within your community
App uses geolocation to find the announcements near the user location. We have customized Google map API to limit the search boundary.
Why Choose Our Company?
Qualified and certified developers
Consistent delivery
Progressive roadmap
5+ years of Flutter development experience
35+ experienced development team
150+ projects delivered worldwide
Cost-effective solutions
Respect time-to-market demands
Flexible engagement model
Frequently asked questions
These are a few questions that our clients frequently ask.
1. What is included in the mobile app maintenance services?
Mobile app maintenance is a collection of various procedures that keep mobile apps active, updated, and bug-proof and assist users with hardware and software, performance monitoring, and mobile application troubleshooting.
2. What is the need for mobile app maintenance?
Applications require a lot of maintenance to maintain quality standards. Maintenance, therefore, becomes one of the most important stages in the mobile app development lifecycle. A separate budget is required only for app maintenance.
3. What is the cost of mobile app maintenance?
The average cost of maintaining an app is approximately 15-20% of the initial development cost per year, as you do not have to add anything new to it and only have to fix the bugs and standard activities. However, to retain users, you require more effort.
Looking to discuss your project?
We would be delighted to help