Enterprise Mobile App Development Company
Leveraging modern technology with our enterprise software development services to enhance your business growth, work efficiency, and business automation. We will design and develop robust enterprise applications as per your requirements to ensure your business's success.
Our enterprise app development services
Your digital product idea is never stuck or restricted to mobile phones. Our custom mobile app development services will help you to build platform-independent and digital experiences.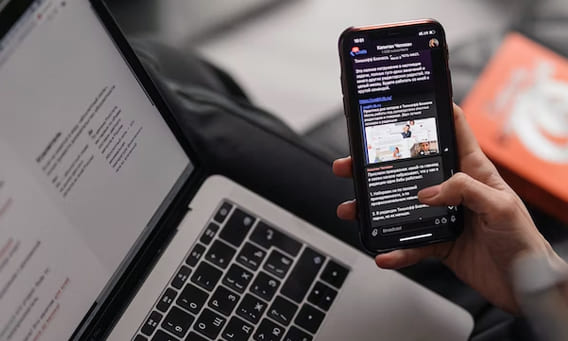 Enteprise mobile application development
We believe in creating apps that solve real-world problems, and our goal is to help companies build better products, faster.
We have expertise in developing different types of enterprise applications such as:
Enterprise resource planning applications

Business intelligence & analytics applications

Supply chain management applications
Enterprise web application development
Flutter Agency is one of the leading enterprise application development service providers. We have a team of expert developers who understand the key elements of enterprise web application development. Our expertise in web application development can help your business to grow and achieve success in the marketplace.
We provide following services for our clients:
Web content management system (WCMS)

E-commerce & shopping cart Solutions

Custom ecommerce web designing services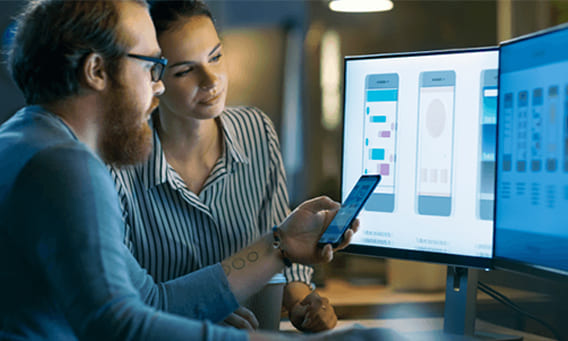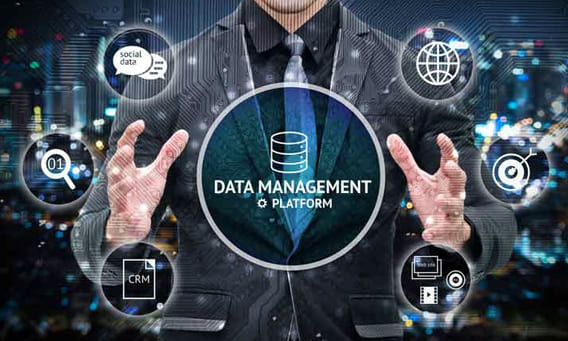 Enterprise data management
The main goal of EDM is to provide a holistic view of the customer and their interactions with the brand. This enables companies to make better decisions based on accurate and timely information. We at Flutter Agency provide enterprise data management services for clients who want to gain insight into their data and leverage it to improve sales, marketing and customer service.
We are experts in creating enterprise data management solutions, including:
Enterprise content management (ECM) solutions 

Enterprise resource planning (ERP) 

Customer relationship management (CRM) solutions

Business intelligence and analytics
Enterprise mobilization
Enterprise mobilization is an approach to business strategy that enables a company to operate more effectively in a rapidly changing business environment. It is based on the simple idea that employees who are allowed to use their own devices for work will be more motivated, productive and creative.
The benefits of enterprise mobilization include:
Improved productivity

Faster decision-making

Reduced costs

Improved efficiency

Improved compliance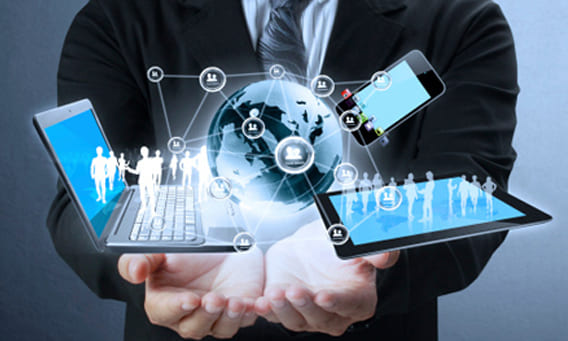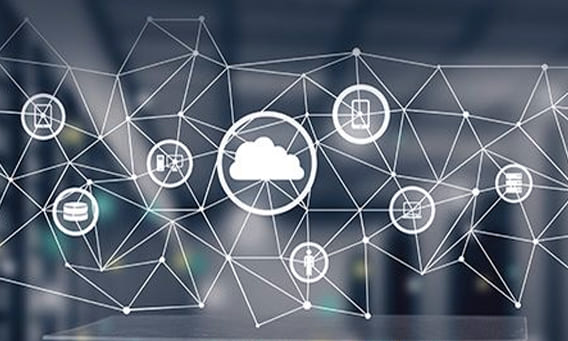 Enterprise app upgradation and modernization
Enterprise app modernization involves upgrading your existing application, but also modernizing it. Modernization is important because it helps you improve the user experience and make your app more accessible to people who are not familiar with older technology. 
When you modernize an enterprise app, you can expect these benefits:
Improved performance

Enhanced user experience

More reliable performance

Greater security and privacy protections for users
Enterprise application development lifecycle
1. Planning:
Planning is the first step in the enterprise application development lifecycle. It involves understanding the business problem, gathering requirements, gathering user stories and developing a high level design.
2. Designing:
Our design process begins with a thorough understanding of the business problem and a deep dive into the user experience. We combine this with an understanding of the technology stack and the best practices in software engineering to create a solution that aligns with your goals and needs.
3. Development:
This is the time when we create the application and add all of the features you need. We'll work with you to determine how much functionality your app needs, and then we'll develop it so that it works exactly as you want.
4. Testing & deployment:
The final step in the enterprise application development lifecycle is testing and deployment. This is when the riskiest aspects of your solution are tested and the solution is deployed to your customers.
5. Maintenance:
The maintenance phase is the period of time between the end of development and the beginning of decommissioning. It is a critical step in the life cycle of an application because it ensures that the system continues to function as expected and does not need to be replaced or updated.
Technologies we use for enterprise mobile app development
We use a variety of technologies to build your enterprise mobile app. Each of these technologies has its own strengths and weaknesses, and we have the expertise to choose the right one for your project.
Flutter
NodeJS
Firebase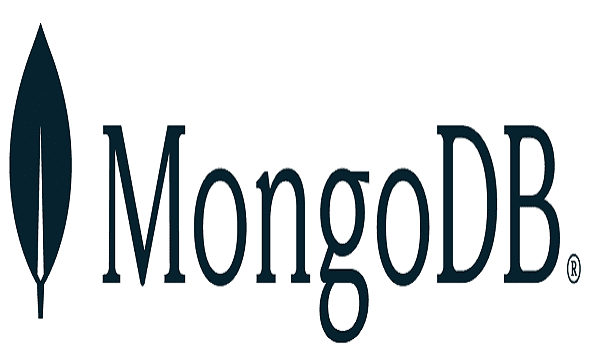 MongoDB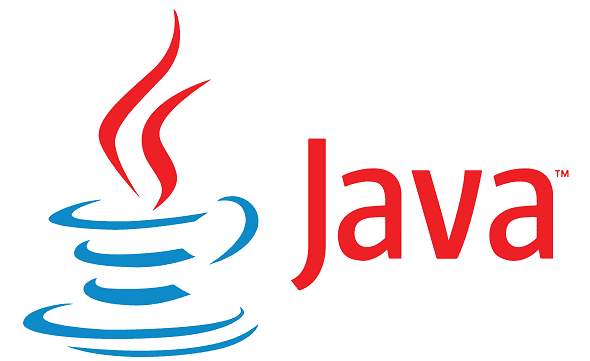 Java
Our Work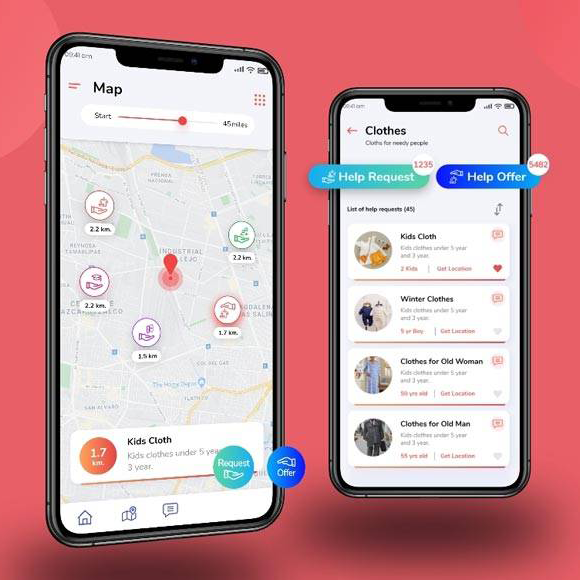 HipSmile
Application was developed for the Nonprofit organization 

Project objective was to develop an app which help building a connection between donor and receiver 

App allows donors and receiver to post an advertisement (Donations or requests) 

It's a location based app where donors and receivers can see the advertisements in the range of 70 kms from their fetched location. User also have an ability to search the location and can see the advertisement within 70 kms of that searched area 

Primarily there are 3 categories implemented which are health, education and material goods. Developed infrastructure is having an ability to add more categories in the future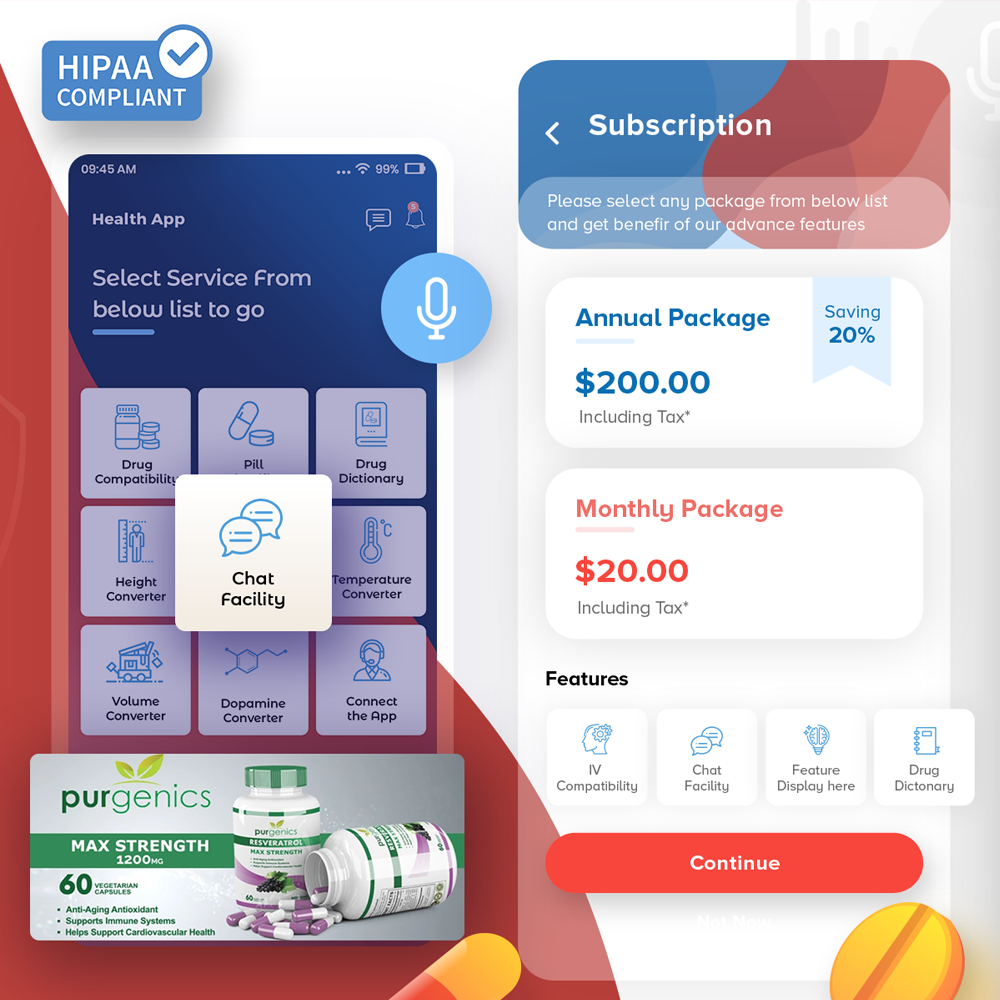 Medication Management By UME
It's a HIPAA Compliant solution with completed end-to-end encryption.
The medication management app developed by Flutter Agency is an application built for healthcare professionals such as nurses & caretakers as well as patients and their family members. It provides different functionalities in a single application.
The app is ideal to make quick and well-informed life saving decisions on the go. The simple design allows users to meet our Vision and Mission. This app will help all people to prevent various medication errors by providing them with a more convenient option!
The project scope was to develop a mobile app for healthcare with features like Chat, InApp Subscription, Pill Identifier, YSite Compatibility, and so on.
Provided end to end solution which includes Mobile App, Backend Development, and AWS Services as well. Designed this project based on Microservices based architecture created separate services for chat and another for Medical Data.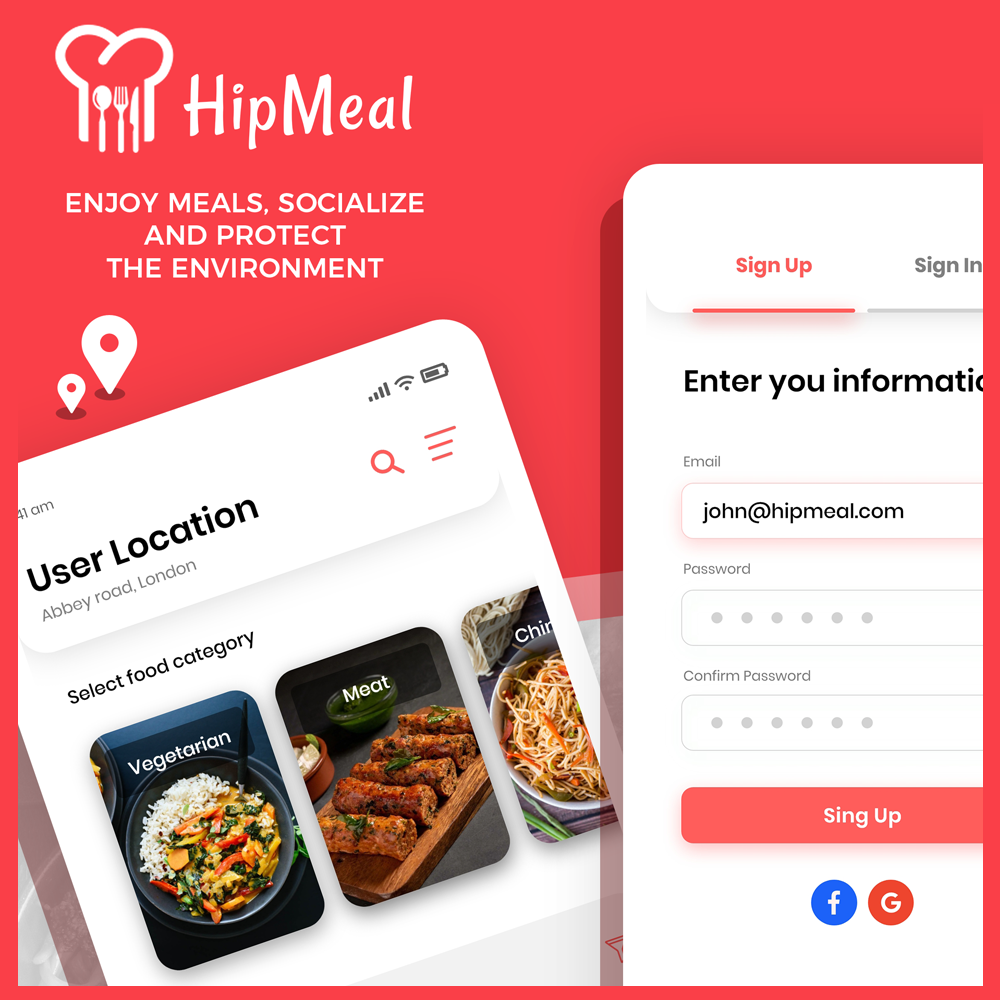 HipMeal
Application developed for a Swiss client who wanted to create a community that loves to share meals, recipes and be part of the fight against food waste.
It's a marketplace for the donors and receiver where they can meet and transact without money
The Platform provides the ability for a user to share as well as donate food for the needy
App providing an ability to find local foodies and make new friends within your community
App uses geolocation to find the announcements near the user location. We have customized Google map API to limit the search boundary.
Why choose our company?
Qualified and certified developers
Consistent delivery
Progressive roadmap
5+ years of Flutter development experience
35+ experienced development team
150+ projects delivered worldwide
Cost-effective solutions
Respect time-to-market demands
Flexible engagement model
Looking to discuss your project?
We would be delighted to help