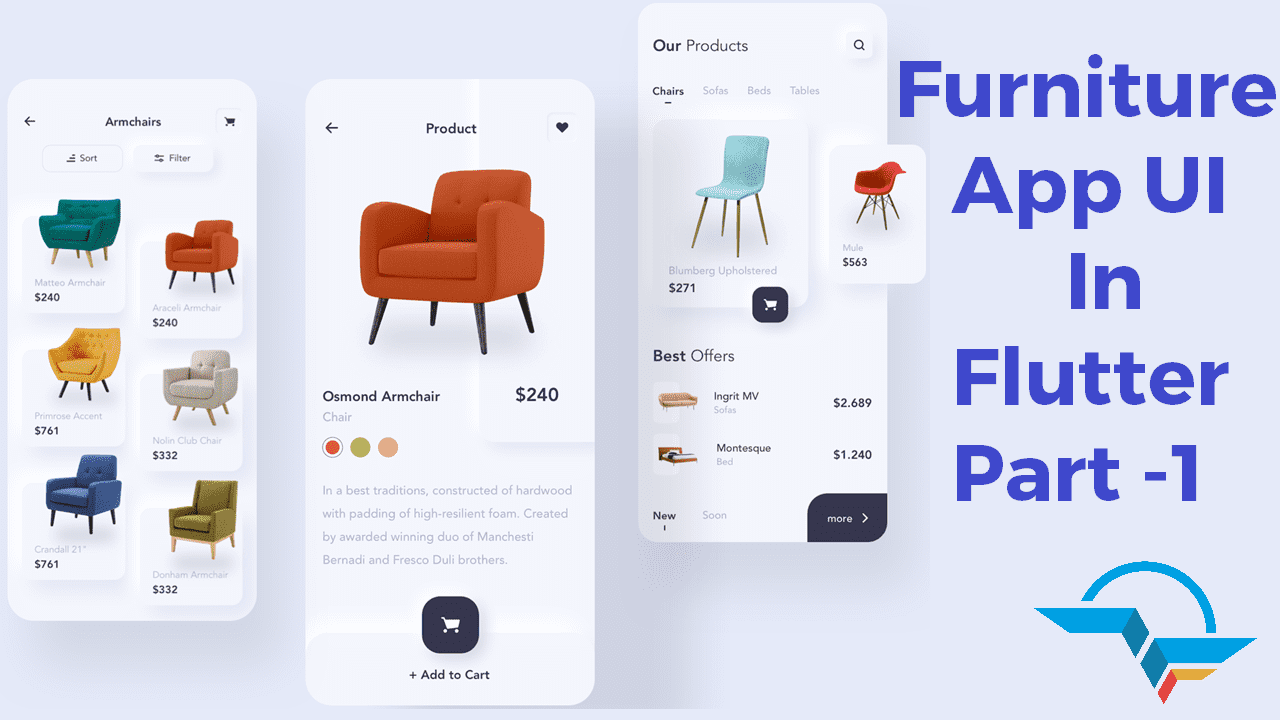 Create A Furniture App in Flutter
First of all thanks for being with us on a Flutter Journey. In this article, we will learn about how to create Above Screen design using Flutter in Parts.
Let us present Furniture App in Flutter to you.
We will design Beautiful Furniture App Screen UI in #Flutter. This app can be used for furniture stores as their eCommerce app. The design of this app is so elegant and neat clean and gives the best user experience to the user. We have also added #Flutter #Animation in this design which improvises the overall experience. Go through the code of this #FurnitureApp and I am sure it will help you to learn a lot.
On our Furniture app, #UI has three pages one for the main screen page which has tabs for different categories then a list of our products in each category. The second screen is for a particular category page and the third screen is for the product page.
To get an idea about what we are developing please go through the below image.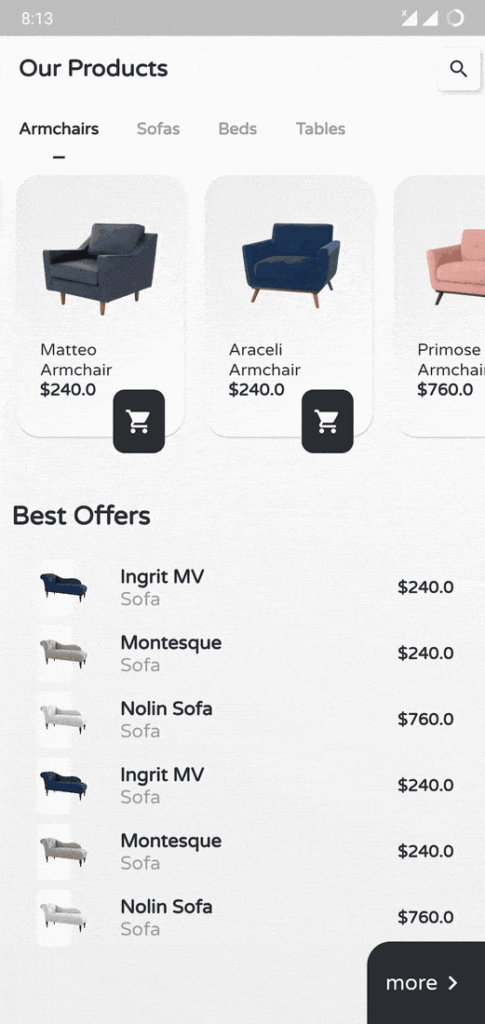 Furniture App Design in Flutter
Design Credit Goes to https://dribbble.com/shots/10066740-Furniture-e-commerce-ios-mobile-app-screens
If you want to have a look at the youtube video then below is a youtube video for you.
Furniture UI in Flutter – Part 1
Furniture UI in Flutter – Part 2
If you want to have a detailed source code can be found on below Github link. Give a start to this project: https://github.com/maheshbosctechlabs/furniture
To design the above screen we have used a different widget like ListView  Widget, Container Widget,
Thanks for being with us.
We will be back with you soon.
FlutterAgency.com is our portal Platform dedicated to Flutter Technology and Flutter Developers. The portal is full of cool resources from Flutter like Flutter Widget Guide, Flutter Projects, Code libs and etc.