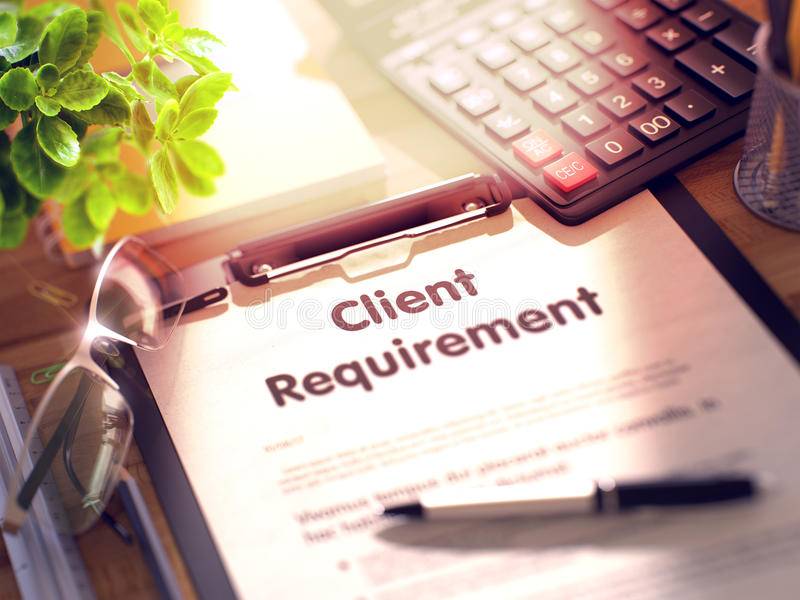 Clients Requirement
Our client wanted an application that can be used by both healthcare professionals as well as patients. The requirements for the application are listed as below:-
To have different converters such as weight, temperature, dosage, etc. which are used in daily healthcare activities.
To identify the medicines by their shapes or colors.
To have a search dictionary which can be used to get the overview of the medicines, their prescription details as well as their side effects.
To have a reminder in the application that reminds users to take medicines on time.
To have secure chat functionalities in the application in order to maintain the privacy of application users.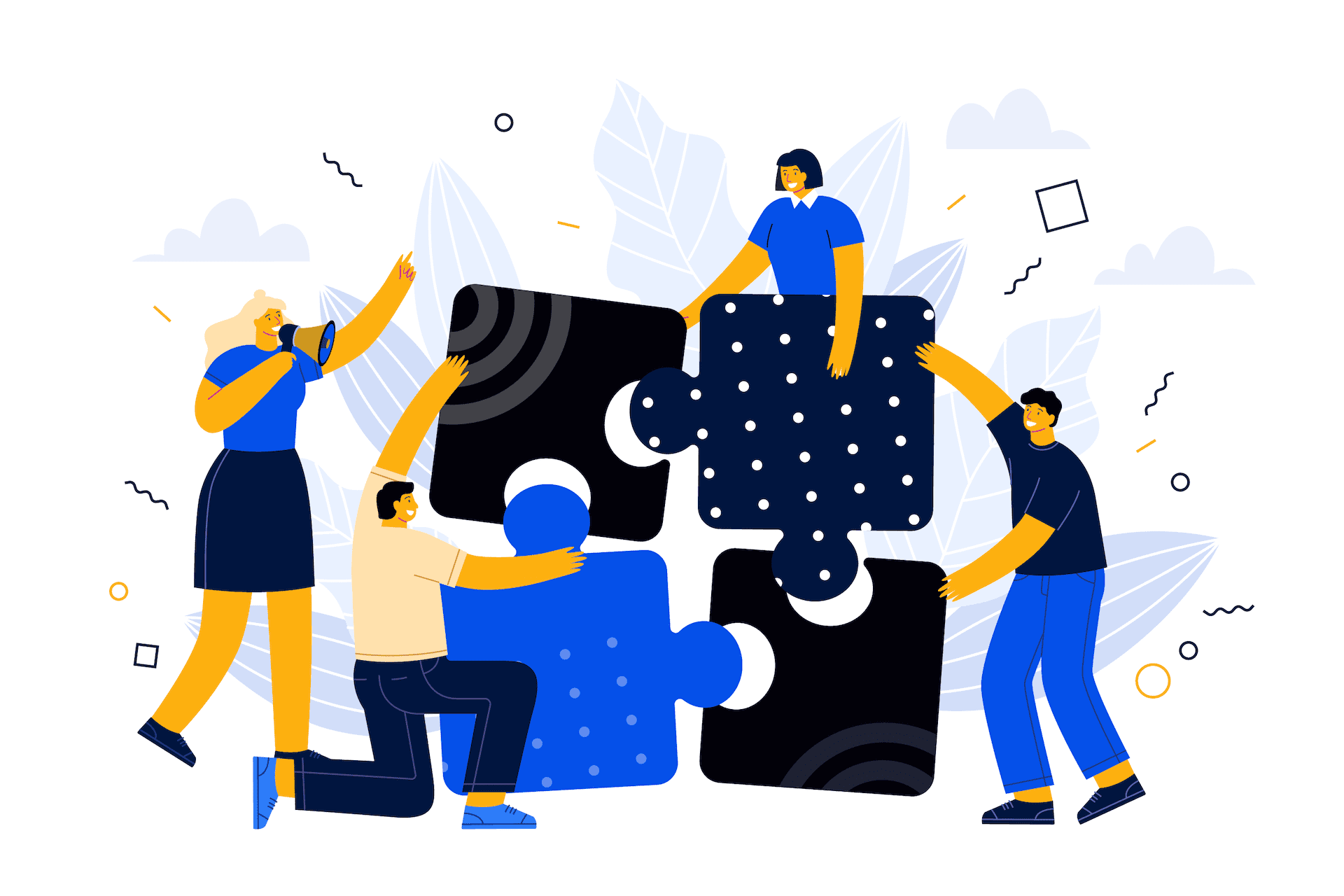 Our solution/approach
After gathering the client's requirement and thoroughly evaluating, it was time for the dev team to turn that idea into a fully finished application. For creating an easy to use interface we used "Flutter" for the front-end as our goal was to keep the application interface easy to use. We created different functionalities and kept them in 5*3 row-column format. Then we added a user icon so that users can change their personal details when needed. We also added a voice command feature in the application so that users can navigate the application easily by giving voice commands. Finally, after finishing the front-end it was time for the back-end. We created the back-end by using an open-source Java-based framework called "Spring Boot" which is used for creating microservices. After that, we thought about adding an extra feature that would allow users to report any bugs present in the applications so that the developers can fix them as soon as possible.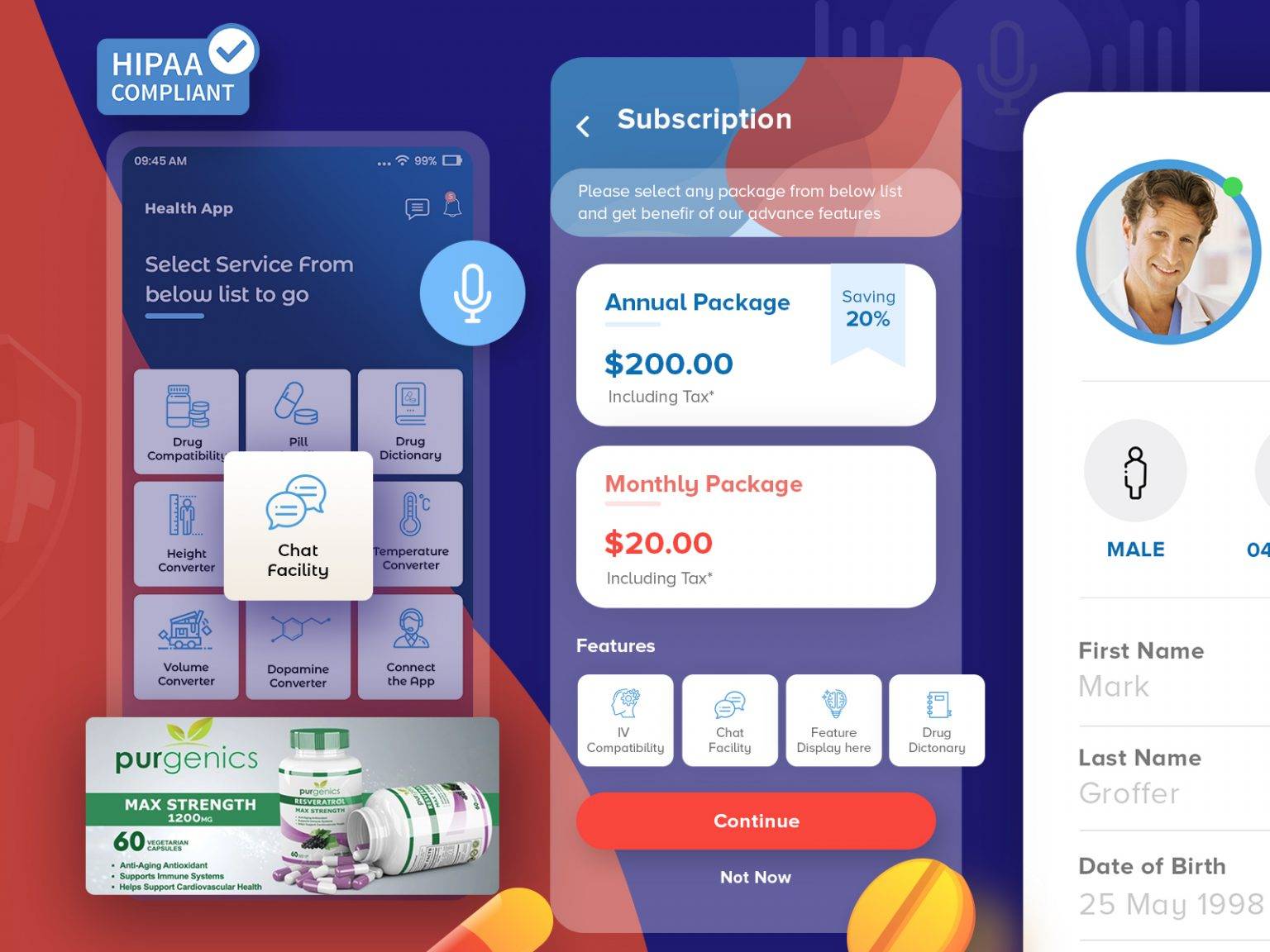 Final Result
The end result was the fully finished mobile application with different functionalities which are listed as below:-
We created 5 different converters that are Weight convertor, Volume converter, Temperature convertors, Height converter, and Dosage convertor each having the S.I. units used in Healthcare systems.
A medication dictionary was available where users can get an overview of the medication, see side effects, dosage and possible interactions with other medications or food.
Pill identifier to identify a pill by inputting the data of pills such as any markings, score marks, color, and shape.
HIPAA secure chat for messaging/discussion between healthcare team members and staff, educators and students, and even family members at home keeping private information protected.
Y-site IV compatibility feature is beneficial for nurses taking care of patients with one IV access. IV compatibility ensures that two medications that need to be infused at the same time in the one IV site have no interactions with each other for patient safety.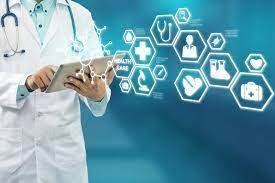 Future scopes in Healthcare applications
The healthcare industry is progressing at a rapid rate. There is a good scope of innovation in healthcare industries by using new technology trends. Some of the ways in which we can improve healthcare applications are listed below:-
Artificial intelligence and Machine learning: A.I. and M.L. technologies are helping the healthcare industry in identifying the diseases, diagnosing the conditions, monitoring health epidemics, & enhancing the efficiency of research and trials in the industry. The AI algorithms will prove to be of huge help in the application.
I.O.T Solutions: I.O.T can be extremely beneficial considering the wide range of features it provides. By integrating I.O.T. with healthcare-based applications we can improve the demand for remote care facilities between doctors and patients.
Use of A.R. and V.R.: A.R./V.R. technology helps to train and simulate surgeries. While V.R. addresses serious medical conditions and A.R. assists in brain surgeries and reconnecting the blood vessels, thereby helping surgeons and practitioners to develop the best treatment plans.