We are Leading
Mobile and Web Application Development Company
Being a global leading app development company supporting enterprises and entrepreneurs transform their app idea into successful business with speed.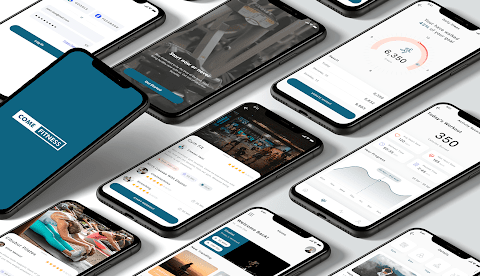 At our Mobile and Web Application Development Company, we specialize in designing and developing custom solutions that cater to the unique needs of our clients. Our team of expert developers are well-versed in the latest technologies and are committed to delivering high-quality results. We work closely with our clients to ensure that their vision is translated into a user-friendly and visually appealing application. Whether you need a mobile app, web app, or both, we have the skills and experience to bring your ideas to life. Our focus on delivering exceptional customer service and our dedication to staying up-to-date with the latest trends and technologies sets us apart from the rest. Let us help you take your business to the next level with our custom mobile and web application development services.
Great Mobile And Web App Development Skills
Flutter Agency has great mobile and web app development skills using Flutter and Google Cloud technologies. Flutter Agency has demonstrated a good depth of knowledge and overall end-to-end expertise working with Google Cloud and Flutter. The team is communicative, flexible, and responsive, and they change their composition as needed. Additionally, they offer excellent mobile app development skills.
Amazing Team To Work With
They're an amazing team to work with, and they provided us with great results. The app's beta version was launched on time and helped achieve the client's initial backlog, satisfying their expectations. The team was highly proactive from a project management standpoint, and internal stakeholders were particularly impressed with the vendor's quality of deliverables.
Excellent Work
First time I've worked with an agency which wasn't a personal recommendation and they exceeded my expectations. The final MVP had new features which increased customer engagement. The one-person team successfully developed new experiences, working autonomously and quickly with each task. Flutter Agency consistently under-promised and over-delivered on the project.
Flutter Experts
Flutter Agency team is a very good developer team. They have a very broad knowledge. They understood exactly my concept and have helped to make it mature. They supported me all the way to production. You can see the final product in the app store HipMeal. I will keep working with Flutter Agency in the future.
On Time Quality Delivery
They have been enthusiastic and classy throughout the workflow. Thanks to Flutter Agency's efforts, they have successfully enhanced the client's skills in Flutter software. Their dedication and transparency in educating the client have stood out in the partnership. They have skilled and knowledgeable throughout the workflow.
Looking to discuss your project?
We would be delighted to help